McDowell County Children and Families

N.C. Health Choice (NCHC)is a fee-for-service program providing free or low-cost health insurance for children and teens up to their 19th birthday. The benefits covered by NCHC are the same as the benefits covered by the State Employees Health Plan. Vision, dental, and hearing services are also covered and follow the same guidelines as Medicaid.

McDowell County, NC has a variety of resources to assist our residents. Please contact us if you have more resources you can add to this web site.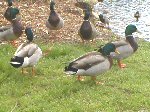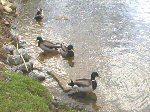 —>
Children & Families
—>
CollectibleShopping
—>
Health
—>
Libraries
—>
McDowell County Arts
—>
MC Chamber of Commerce
—>
McDowell County Tourism
—>
McDowell County Schools
—>
NC CoOp Extension
—>
NC Legislators
—>
Social Services
—>
Towns and Villages
—>
U.S. Senate & Congress
—>
Home
—>
Weather & Climate