Home | Cities | History | Things To Do
---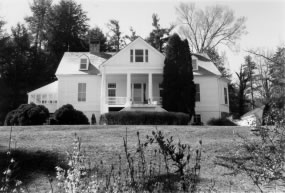 Carl Sandburg, nationally renowned poet, biographer, lecturer, newspaper columnist, folksinger, author of American fairytales, and winner of two Pulitzer Prizes, provided broad and enduring 20th century insight into the circumstances, worth and spirit of the American people. He passionately championed for the everyday working person, those who may not have had the words nor the power to speak for themselves.
---
The year is 1852. The stagecoach races along the Old Indian Trail as night creeps over the mountain forest. Suddenly, you see the glow of gaslights ahead. You begin to smell woodfires and the tantalizing aroma of a real barbeque. You anticipate the feel of snowy sheets on a billowy four poster bed. Your body aches for a lavender-scented, steamy bath. You crave a country-size serving of fine food and spirits and you look forward to an evening of hospitality. Sharing old stories with new friends by a crackling fire. Tall tales, good times and laughter as the fireflies dance in and out of the conversation. This is the magic of Woodfield Inn yesterday... and today.
---
Etowah Valley Country Club and Golf Lodge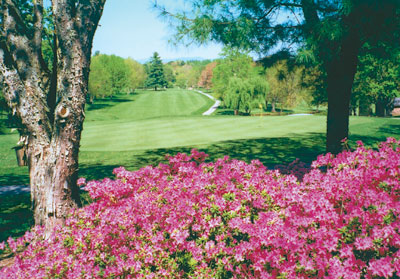 Our lush fairways are meticulously manicured, and our bent grass greens are as large as 9,000 square feet. Three nine hole courses allow you to play a variety of 18 hole combinations with 4 tee positions
---
Hop on board one of our many boats and experience Lake Lure first hand. The Lake Lure Marina and the Resort Marina (at Lake Lure Golf and Beach Resort) have a large variety of kayaks, canoes, hydrobikes, paddle boats, electric boats and pontoon boats available for hourly, daily and weekly rental.
---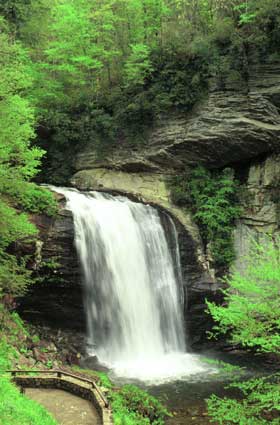 The area of North Carolina where the Pisgah National Forest is located is rich in natural beauty and geographic diversity. Although probably the easiest way to reach the Forest is using Interstate 40, the most attractive route is the Blue Ridge Parkway. Each Fall the Parkway becomes the route of choice for visitors to the Pisgah National Forest who wish to enjoy the autumn colors. Springtime finds the Parkway lined with flowery clouds of soft white and rosy pink from the hundreds of blooming dogwood and red bud trees. Soon the rhododendrons start blooming throughout the Forest. Considered a most annoying plant by early foresters of the area, the rhododendrons, with their large creamy white flowers, grow to amazing heights along the roads and the many hiking trails. When not covered with blossoms, the rhododendron's large, dark green, leather textured leaves add color and contrast to the Forest's foliage.
---
* Comfortable and well appointed Rooms & Suites
* Genuine Service & Hospitality, Second to None
* Oversized Whirlpool Suites with King Size Bed
* Preferred 2 Room Suites with King Size Bed
* 25" Televisions with Full Cable Selections
* In Room Microwaves & Refrigerators
* In Room Coffee Makers
* Hair Dryers, Irons & Boards in All Rooms
* Complementary Continental Breakfast
* Fitness Center
---
Home | Cities | Events | History | Things To Do