TRANSYLVANIA COUNTY
"Land of Waterfalls"

DEMOGRAPHICS

Brevard is Transylvania County's largest town and Brevard is the county seat.
Transylvania County has a total area of 380.29 square miles, with 377.52 square
miles of land area. The county's average temperature in January is 37 degrees F and


the average July temperature is 73 degrees F. The average annual rainfall is 67
inches. The elevation of Transylvania County is 2,230 feet above sea level.

Transylvania County Schools
Education
1990 % HS Graduates -- 72.1%


1990 % College Graduates -- 17.9%
1999 SAT 1,020
1998 Enrollment K-8 -- 2,842


1998 Enrollment 9-12 -- 1,106



Number of Banks (1998) -- 10
Number of Physicians (1998) -- 35
Population/Physician Ratio(1998) -- 808


Population/RN Ratio (1998) -- 135
Population/LPN Ratio (1998) -- 428
Population/Dentist Ratio (1998) -- 2,570



County Workforce
% Population in Labor Force: 39.0%

*Total Work Force -- 9,887
Active Job Applicants : 807
Agriculture -- 145 1.5%


Construction -- 626 6.3%
Finance/Insurance/Real Estate --
262 2.6%


Government -- 1,364 13.8%
Manufacturing -- 3,049 30.8%
Retail Trade -- 1,740 17.6%


Service -- 2,211 22.4%
Transportation/Communications/Public Utilities -- 222 2.2%

North Carolina Department of Commerce, Economic Policy and Research Division 12/99
*Mining is excluded because of its very small share of employment in NC and for confidentiality reasons.

Largest Industrial Employers
Glatfelter, P H Co Pisgah Forest
Sterling Diagnostic Imaging Brevard
Coats American Co Rosman
Sunbelt Spring & Stamping Rosman
M B Industries Inc Rosman
Transylvania Vocational Svcs Brevard
Herbs Gaia Inc Brevard
EEE ZZZ Lay Drain Co Pisgah Forest
Vitalie Manufacturing Rosman
Smith Systems Inc Brevard
Genie Products Inc Rosman
Transylvania Times Inc Brevard
Keir Manufacturing Inc Brevard
Stillwater Products Inc Brevard
American Carolina Stamping Inc Etowah
Transamerican Medical Inc Brevard
Cedar Mountain Pottery Cedar Mountain
Pisgah Laboratories Inc Pisgah Forest
Miller Heading & Wire Forming Brevard
Tucker Creek Products Inc Brevard

County land area 379 sq. mi.
National Forest land area 136 sq. mi.
Lowest elevation 1,265 feet
Highest elevation 6,045 feet
Brevard elevation 2,200 feet
Annual avg. temperature 54.9 degrees
Avg. January temperature 37.9 degrees
Avg. June temperature 71.9 degrees
Annual avg. rainfall 80 inches
Annual avg. snowfall 6.2 inches

CHURCHES - Baptists, Catholic, Church of Christ, Church of God, Episcopal, Faith: Assembly of God, Lutheran, United Methodist, Presbyterian, Wesleyan, Methodist, Church of the Nazarene, Seventh Day Adventist, Church of Jesus Christ of Latter- Day Saints, Pentecostal, Jehovah's Witnesses, Mennonite, Religious Society of Friends.
MAJOR CLUBS - A.A.U.W., 7:30 p.m., 2nd Tuesday, Brevard College, McCarty Goodson Building, Room 118. A.A R.P., 10 a.m., 4th Wednesday, Sacred Heart.
Brevard Business & Professional Women, 7 p.m., 3rd Thursday.
Brevard Elks Lodge #1768, 7:30 p.m., 2nd & 4th Tuesdays, Elks Club Rd., Brevard.
Ladies Auxiliary, 7:30 p.m., 1st Tuesday, Elks Club Rd.
Brevard. Civil Air Patrol, 7 p.m. Tuesdays, Army Reserve Training Center.
Eastern Star, 8 p.m., 1st & 3rd Tuesdays, Masonic Temple.
Jaycees,.7 p.m., 1st & 3rd Tuesdays. For Info call 883-3116.
Kiwanis, 6:15p.m., 2nd & 4th Thursdays, Elks Club.
Lions-Brevard, 6:45 p.m., 1st & 3rd Thursdays, Brevard College Cafeteria.
Masons, 8 p.m., 2nd & 4th Thursdays, Masonic Temple.
NARFE (National Assoc. Retired Federal Employees), 3rd Saturday at noon, 883-3575, Elks Lodge.
Rotary, 12:00 Noon, Tuesdays, Brevard Elks Lodge.

LITTLE & BABE RUTH LEAGUES - Recreation Dept.- (828) 884-3156.
LOCAL NEWSPAPER - Transylvania Times, P.O. Box 32, Brevard, NC 28712. (828)883-8156.
AREA NEWSPAPERS - Citizens Times Asheville, P.O. Box 1020, Asheville, NC 28802.
Times-News Hendersonville, P.O. Box 490, Hendersonville, NC 28793.

BREVARD ANIMAL HOSPITAL - Asheville Hwy., Brevard, NC 28712..(828) 883- 8105. Dr.Andrew Broadbent, DVM.
MOUNTAIN VIEW VETERINARY HOSPITAL - 646 Country Club Road, Brevard, NC 28712 (828) 884-4775, Dr. Clyde Brooks, DVM.
ANIMALS OF EDEN VETERINARY HOSPITAL - Cassell Rd. on the corner of US 64 (828) 884-DOGS (3647), G.J. McPherson, DVM.

FISHING - Transylvania County might be described as a "fisherman's paradise." Fly fishing, bait fishing, and artificial lures are all possible. You might catch anything from brook trout to rainbow or brown trout, sucker, chub, carp, bream, or bass (largemouth and smallmouth). Pisgah Forest Fish Hatchery stocks many of the streams and rivers in Western North Carolina. In Pisgah National Forest and other streams and lakes (license required). A license can be purchased for one day or a full year.
SWIMMING - Brevard--Municipal swimming pool and Pisgah National Forest. County - Champion Park Pool, Rosman. On those hot summer days, there's no better way to cool off than a dip in a cold rushing mountain stream. There are numerous places in the county to take a refreshing dip. We will just list three popular ones: COONTREE recreation area, along the Davidson River. It's near US 276 a few miles northwest of the Pisgah District Ranger Station and Visitor Center. SLIDING ROCK is further north on US 276 on your left. This is perhaps the most popular swimming hole in Transylvania County. LOWER FALLS AT GRAVEYARD FIELDS is another fairly easily accessible swimming hole on the Blue Ridge Parkway. Turn left off 276 and drive several miles. It will be on your right. The low growing shrubs are wild blueberries. The path takes you to the base of the Lower Falls. In addition to enjoying a small swimming hole, the waterfall provides a good backdrop. Graveyard Fields has been discovered and is one of the most popular stops on the Parkway. If you're hungry, the Pisgah Inn is about 7 miles toward Asheville. There's also a convenience store there.
BOWLING - Pisgah Lanes, located on Hwy. 64 West. 18 lanes, a snack bar and game room.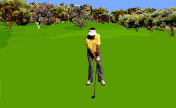 CONNESTEE FALLS - (Private) 18- hole 6,000 yard par 72 course offers some of the best fairways, and greens in the area, (828) 885-2005.
CUMMINGS COVE - (Public welcome) 18-hole 6,008 yard Scottish-style golf course (lacking sand traps) par 70 features spectacular mountain scenery, (828) 891-9412.
ETOWAH VALLEY GOLF CLUB - (Public welcome) (though outside Transylvania County) 18-hole championship, rated 4 stars by Golf Digest magazine. Known for the length of its course and of it's large bent-grass greens, (828) 891-7141.
FRENCH BROAD GOLF CENTER - (Public welcome) One of the area's newest golf courses. 18-holes championship course, (828) 687-1500.
GLEN CANNON COUNTRY CLUB - (Public welcome) 18 hole Championship course. Offers 6,720 yards, including lush fairways, beautiful bent grass greens, views and a spectacular waterfall. One of Brevard's oldest golf courses. Golfers who live outside of Transylvania County may play on a per day basis, (828) 883-8175.
LAKE TOXAWAY COUNTRY CLUB - (Private-semi-private) 18 hole, bordering beautiful Lake Toxaway, the course offers some of the most challenging play of any course in the area. Visitors accompanied by club members are welcome, as are guests at the Greystone Inn, and summer residents who are renting homes from club members, (828) 966-4661.
SAPPHIRE LAKES- (Private) 18-hole championship course. Ranking among the top 50 in Golf Magazine's "Best of the Best," it sits at an elevation of 3,200 feet, open to members and their guests.
SAPPHIRE MOUNTAIN GOLF CLUB - (Public welcome) 18-hole 6,200 yard par 70 course, golfers cross mountain streams on native stone bridges amidst beautiful views. Four lakes and two streams add charm and challenge, (828) 743-1174.
SHERWOOD FOREST - (Public welcome) 18-hole course is laced with several "booby traps," including a river that winds across the course. Offers golf with no set tee times, (828) 884-7825.
TRILLIUM LINKS - (Public welcome) 18-hole 6,505 yards from the back tees and is a par 71. One of the newest golf courses, opened this June it was designed by a PGA professional who wanted to build around the land, not move a lot of dirt. The result is 60-75 mile views, radical elevation changes, and mountain wetlands amid hardwoods and rhododendrons, (828) 743-4251 or (888) 909-7171.
DEERWOODE FITNESS & WELLNESS CENTER - (Public welcome) For those who don't want to play a full game of golf, but still want to drive a few balls. Deerwoode has a driving range, (828) 862-4705.

HIKING & BIKE RIDING - Many well marked trails in Pisgah National Forest and surrounding areas. Over 500 miles of trails for your hiking and biking pleasure.
ROCK CLIMBING & MOUNTAIN CLIMBING - Looking for a rock climbing thrill, then Transylvania County is the place to go. Challenging and beautiful climbing spots include Looking Glass Rock, John's Rock, Pilot Rock, and Devil's Courthouse. Earthshine Mountain Lodge has a 31-foot outdoor climbing wall. The cost of tackling this wall is $25/person, including all equipment and instructions. If you move here with children, the Brevard Middle School also has a climbing wall compliments of Camp Rockbrook. For rules on rock and mountain climbing in Pisgah National Forest, stop by the Ranger Station and Visitor Center.
SQUARE DANCING - Western style, beginners class in fall. Club Dances - 2nd & 4th Friday night - 8 p.m. - 10 p.m., Brevard Elementary School. Spectators welcome. (828) 883-2249, (828) 966-4455.
TENNIS - Brevard Racquet Club - Private - Special rates for visitors. Indoor Tennis Courts. (828) 883-3005. Silvermont - Public Tennis Courts - call County Recreation Dept. (828) 884-3156.

BREVARD CHAMBER ORCHESTRA - Brevard's professional orchestra launches it's 23rd season this year. They present 5 concerts each year, utilizing musicians from the Carolinas and surrounding states.
For information or reservations (828) 884-4932.
BREVARD COLLEGE - Faculty and Student recital and Brevard Mutual Concert Series. The new Paul Porter Center for the Performing Arts. Art Exhibits, Dunham Music Hall. The Chelf Mineral and Gem Collection display open to public without charge in foyer of Science Building.
BREVARD LITTLE THEATRE - Four popular plays presented. Fall, Winter, Spring, Summer.
BREVARD MUSIC CENTER - Presents concerts daily starting last weekend in June through 2nd weekend in August. For a complete 2000 Festival Season schedule and information www.brevardmusic.org/season.html Orchestra, bands, chorus, opera, chamber music, outstanding guest artists. Festival and music camp for junior high school through college. College credit for music study. For program write Box 592, Brevard, NC 28712. (828) 884-2019.
FESTIVAL OF THE ARTS - A week of outstanding events for the entire family. Country and western concert, gospel sing, orchestral and choral programs, dramatic productions, craftsmen's fair, art show, museum exhibitions, flower show, forest tour, athletic tournaments, and much more. Almost all are free. Something new each year! Starts second week in July. (828) 884-ARTS
TRANSYLVANIA COUNTY ARTS COUNCIL, INC. - P.O. Box 1229, Brevard, NC 28712, (828) 884-ARTS.
GALLERY - Brevard Chamber of Commerce: Exhibits - Arts & Crafts - Local artisans, 35 W. Main St., Brevard, NC 28712.
TRANSYLVANIA COUNTY ART GUILD - P.O. Box 655, Brevard, NC 28712.
TRANSYLVANIA COUNTY HANDCRAFTERS - P.O. Box 7, Brevard, NC 28712

WILDLIFE CENTER - Located at the Pisgah Center for the Wildlife Education. As you enter the building you will see aquariums complete with fish you would expect to find on the coast, in the piedmont, and in the mountains. Outside a paved trail, (wheelchair accessible) takes you on a stroll through the forest. There are eight stations along the way that show some aspects of wildlife, conservation, and the work of the NC Wildlife Resources Commission. There are information boards and audio which will tell a story. Then upon leaving the paved trail, you enter an area of the butterfly garden and wild food plots. A visit is well worth the time, very informative, educational, and enjoyable. There is no admission charge.

TRANSYLVANIA COMMUNITY HOSPITAL - is a JCAH-accredited facility providing inpatient medical, surgical, obstetrical, coronary and intensive care, comprehensive outpatient services, diversified in-home services and Bridgeway, an inpatient and outpatient drug and alcoholism treatment program. Emergency services are staffed 24 hours daily with a physician. (828) 884-9111 P.O. Box 1116, Brevard, NC 28712.
BRIAN CENTER - 167 Bed Facility, 3 Level Care: Skill, Intermediate, Rest Home & Retirement, 531 Country Club Road, Brevard, NC 28712. (828) 884-2031.
IVY HILL HEALTH & RETIREMENT CENTER - 24 hour Nursing care. P.O. Box 1156, Brevard, NC 28712. (828) 877-4020.
ALL EMERGENCY CALLS - 911 (Police - Fire - Ambulance) ALSO - 911 LOCATOR.
---

---
THIS PAGE LAST UPDATED SEPTEMBER 18, 2001
---
COPYRIGHT © 2000 - 2001
ALL RIGHTS RESERVED
Contact Webmaster at dawn@mccall.tc
---