"Gateway to the Blue Ridge Mountains"


Attractions — McDowell County North Carolina is nestled in the mountains and has attractions from mountain falls, to camping, Mt. Mitchell State Park and More. Visit McDowell County Tourism Development Authority to learn of all the fun things to do.

Mountain Glory Festival — This festival is held Annually the second Saturday in October and is sponsored by the city of Marion NC. People of all ages enjoy coming to this event. Activities include blue grass music, mountain music, classic auto show, wonderful food, shopping, artists, crafters, quilters, and a variety of other activities. For information: 828-652-3551 or 828-652-2215
Email: mtglory@wnclink.com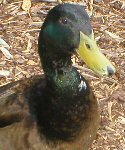 Mcdowell Chamber of Commerce — For those of you who visit us and just don't want to leave, you should visit the chamber to help you find all of the resources you need to begin your move to McDowell County.
Find Relocation Information about Realtors,Real Estate Appraisers,Governmental Agencies, New Construction & Home Improvements, Attorneys, Financial Services, Insurance Agencies, Schools & Education, and A Mountain Home Guide. Plus they have plenty of information about relocating your business here too.
—>
Children & Families
—>
CollectibleShopping
—>
Libraries
—>
McDowell County Arts
—>
MC Chamber of Commerce
—>
McDowell County Tourism
—>
McDowell County Schools
—>
NC CoOp Extension
—>
NC Legislators
—>
Social Services
—>
Towns and Villages
—>
U.S. Senate & Congress
—>
Home
—>
Weather & Climate