Your Web Space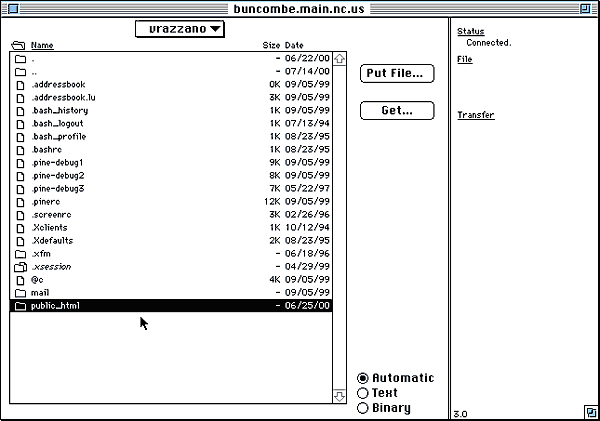 Now that you are properly connected, you should be looking at a window like the one above.
Notice the pull-down menu at the top has my user name (vrazzano) in it. If you see your user name on that menu, you're in the right place. If you don't, quit and start over.
Locate the folder in the window called public_html (it's highlighted in the example above). Double click its icon to open the folder.
If a folder with this name isn't in the list, you will need to make one:
With Fetch open, from the Directories menu at the very top of your screen, select Create New Directory...

In the resulting dialog box, name it public_html