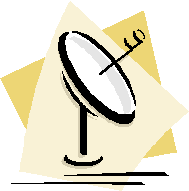 Bridges to the New Economy:
A Teleconference on How Community Colleges Can
Help Span the Digital Divide in Rural Communities

October 25, 2000
Hosted by Southeastern Community College,
Whiteville, NC
A Free Teleconference for Rural Community Colleges and their Community Partners
The teleconference will be broadcast live from Southeastern beginning at 10:30 a.m. EDT and concluding at 12:00 p.m. EDT. (Signal check at 10:00 a.m. - 10:30 a.m. EDT)
Downlink Coordinates

C-Band Transponder Space: Telstar 5 - 23
1030 - 1200 EDT
Located at 97° West
Downlink Freq: 4160 MHz
Polarity: Vertical
Audio: 6.2/6.8 MHz
Bandwidth: 36 MHz
Ku-Band Transponder Space: Telstar 6 - 9

1030 - 1200 EDT

Located at 74

° West

Downlink Freq: 11921 MHz

Polarity: Horizontal

Audio: 6.2/6.8 MHz

Bandwidth: 27 MHz
Highlights
The Bridges to the New Economy Teleconference will feature the stories of how three institutions - Southwestern Community College in Sylva, NC, Garrett Community College in Garrett, MD, and La Plaza Telecommunity in Taos, NM - overcame significant challenges to provide telecommunications access and economic opportunity to isolated rural communities.
These stories will serve as models for how rural community colleges can create a telecommunications infrastructure and expand economic opportunity in distressed areas.
Who should participate: community college representatives, community-based organizations, non-profit groups, business leaders, economic and workforce development officials, local government, educational administrators, and telecommunications providers.
Introduction
Dr. Robert Templin, Morino Institute, Reston, VA. In 1999, Dr. Templin became the Senior Fellow at the Morino Institute, which strives to help individuals, institutions, and communities understand the potential of the Internet. From 1994-1999, Dr. Templin was the president of Virginia's Center for Innovative Technology, which worked to promote economic development in Virginia by attracting businesses and jobs for the new economy. Prior to that, Dr. Templin was president of Thomas Nelson Community College in Hampton, VA. In 1998, he was selected by Digitalsouth magazine as one of the 50 most influential technology leaders in the South.
Dr. Cecil Groves, President of Southwestern Community College, Sylva, NC. This institution, which has long been a leader in distance learning, has now become a primary Internet service provider in its region. Southwestern has extended Internet access to students and faculty at home, as well as to schools, libraries, and county government. The college has opened up public access computer labs in three counties, and it operates three regional training sites for Cisco Systems, Inc. Southwestern uses access, customized training, and continued telecommunications advances to attract businesses to a rural area that has lost most of its traditional manufacturing industry.
Dr. Steve Herman, President of Garrett Community College, Garrett, MD. Garrett has developed a three-pronged approach to making its isolated rural service region competitive in the digital economy. First, the college established the Garrett Rural Information Cooperative as a comprehensive, self-funding, and state-of-the-art telecommunications solution for the public and private sectors. Then GCC focused on developing a sophisticated workforce to support information-based businesses. Now the college is building a wired incubator building to start up information intensive businesses that will augment the emerging information sector which GRIC's existence stimulated.
Ms. Judith Pepper, Executive Director of La Plaza Telecommunity, Taos, NM. La Plaza is a non-profit organization whose mission is to provide wireless telecommunications access and education to isolated rural communities in Northern New Mexico. They place a unique emphasis on outreach to the Latino and American Indian populations, offering a variety of customized training courses, including some specifically targeted at teachers, artists, and food processing workers. More recently they have also begun emphasizing telehealth, as they are using the Internet to educate the public about diabetes and cancer among the Latino and American Indian populations.
Sponsors
The Ford Foundation's Rural Community College Initiative:

a national demonstration that helps community colleges in economically distressed regions move their people and communities toward prosperity.

The Rural Community College Alliance: a new organization created to build the capacity of rural community colleges to improve educational and economic prospects for Rural America.

MDC, Inc.: a nonprofit organization that conducts research and demonstration programs in workforce and economic development, and manages the Rural Community College Initiative.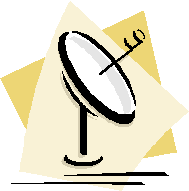 Southeastern Community College
Videotapes of the teleconference will be available for purchase from MDC for $25.
For more information:
Contact John Rohrs at MDC at 919-968-4531 or jrohrs@mdcinc.org