Eco-Education for Children of All Ages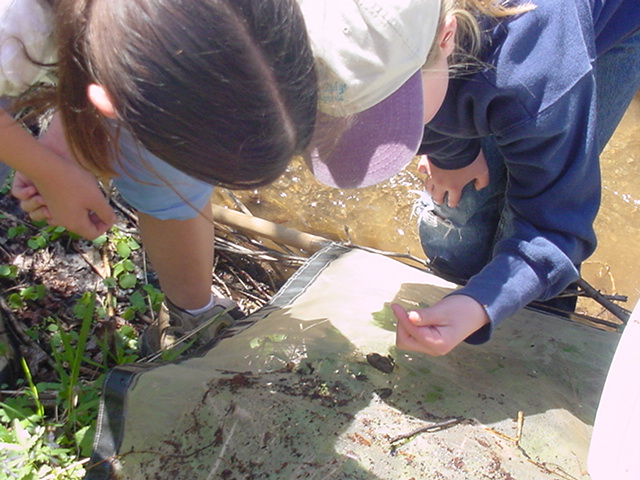 Evergreen Charter School students from Asheville doing some field work in mid-April counting benthic macroinvertebrates found in two streams at Long Branch as part of a water quality study.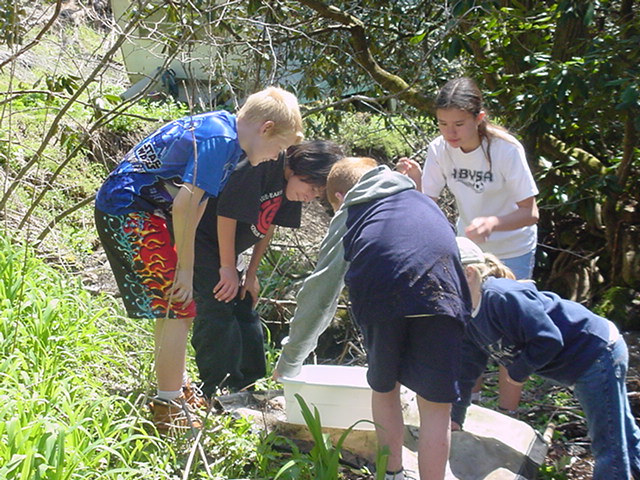 Future aquatic biologists absorbed in their work beside some streambank Rhododendrons!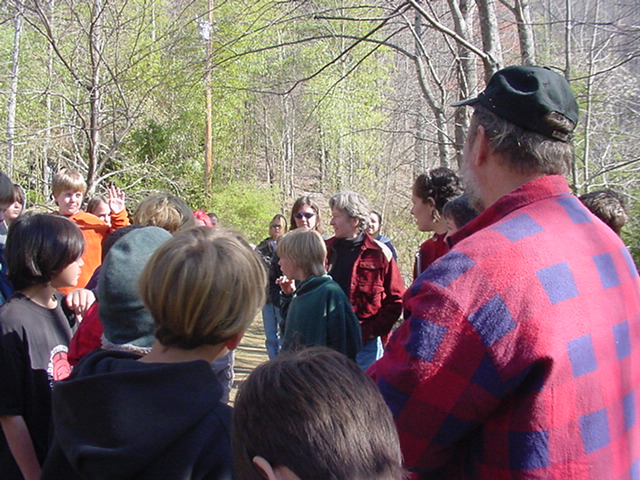 Over 30 Evergreen 5th graders, teachers, and parents intently involved in some eco-Q & A at one of the Long Branch ponds.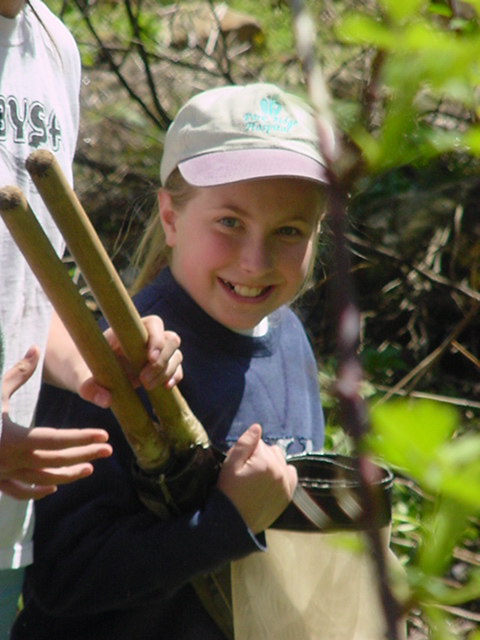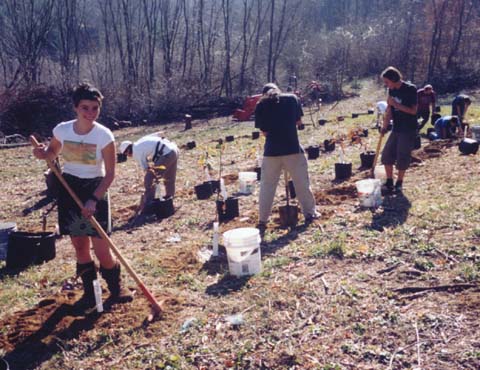 Planting American Chestnut trees at the Headwaters of the Beaverdam Creek Sanctuary.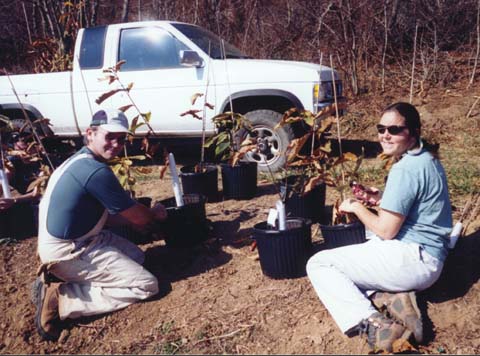 ---
Contact us if you have questions or comments about this site.
© 2005 Long Branch Environmental Education Center. All rights reserved.