Information provided by Mark Huber
This article appeared in the April, 1973 edition of "The State" magazine.
The Movie People Loved Pensacola
Many Yancey County folks enjoyed a brief but memorable career on the silver screen in 1916.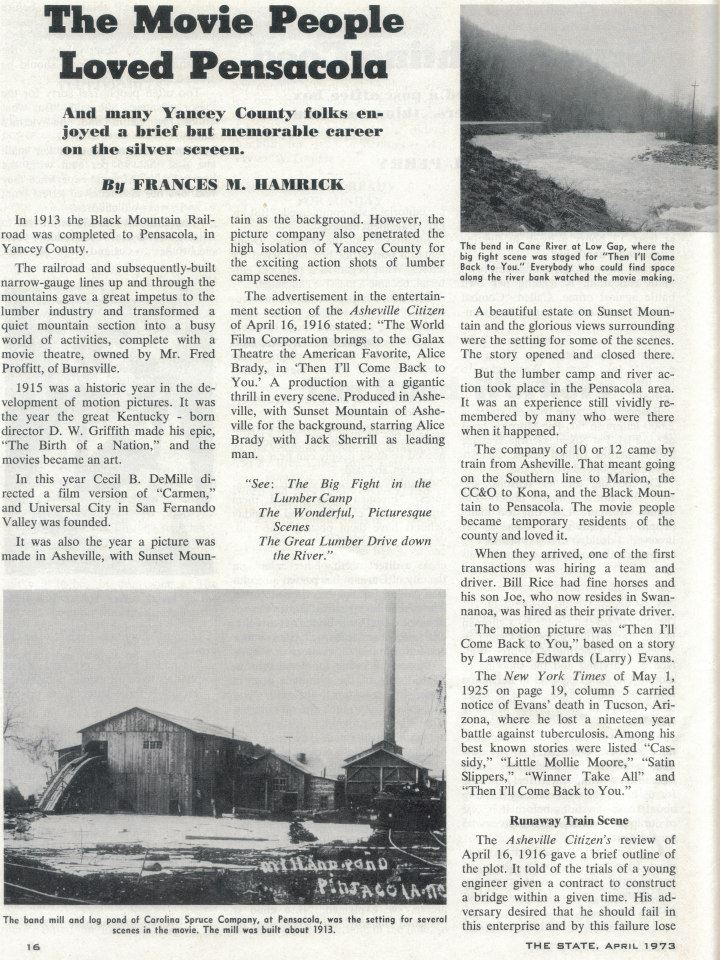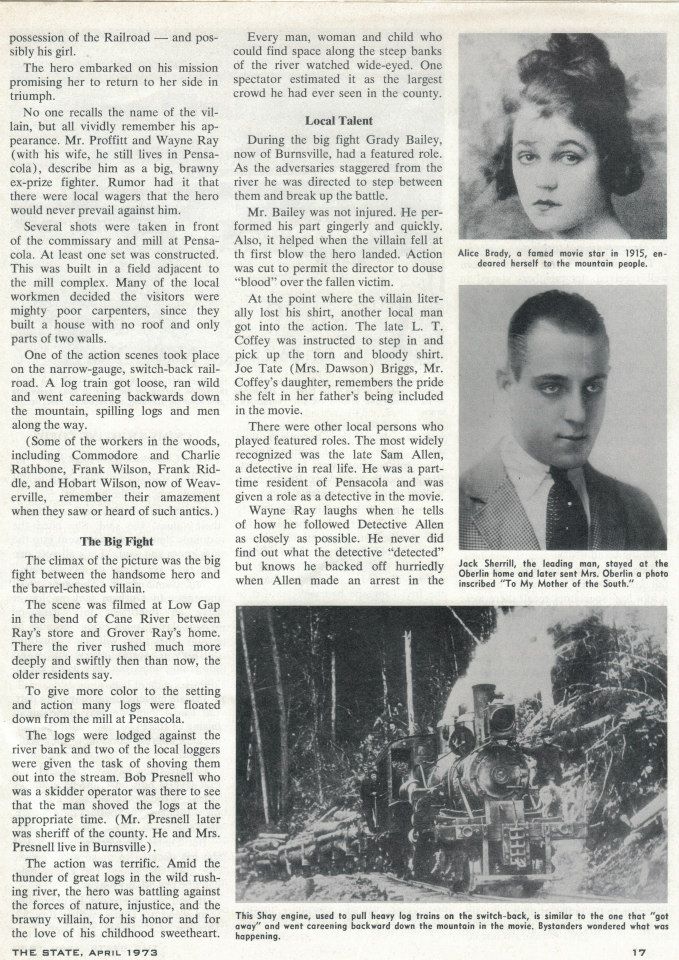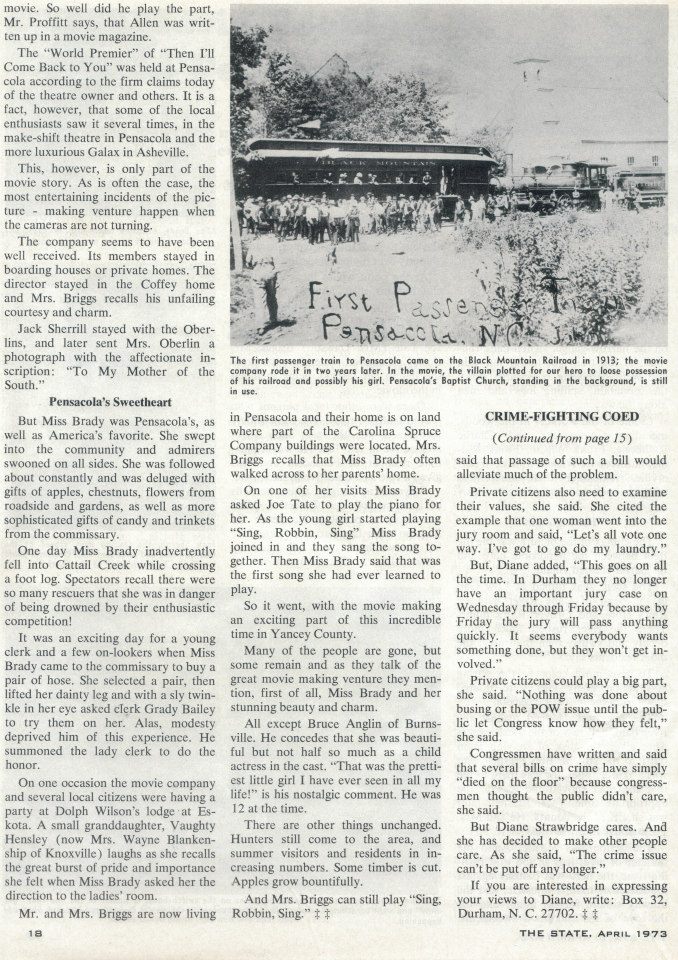 The distant building just left of center is located at the bottom of Bolens Creek Road. Known back then as Vixen, the train stopped there on its way to Pensacola and Murchison.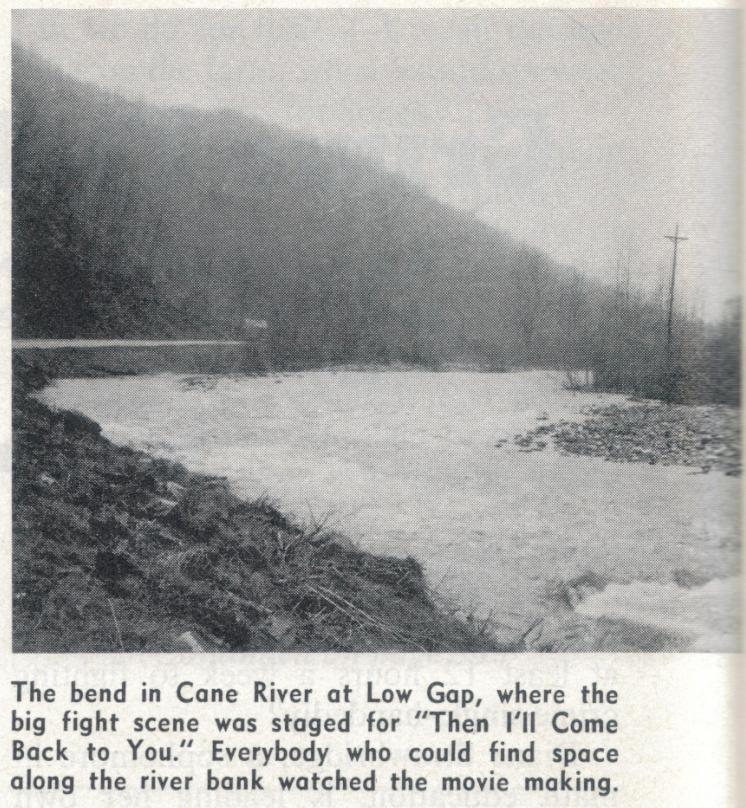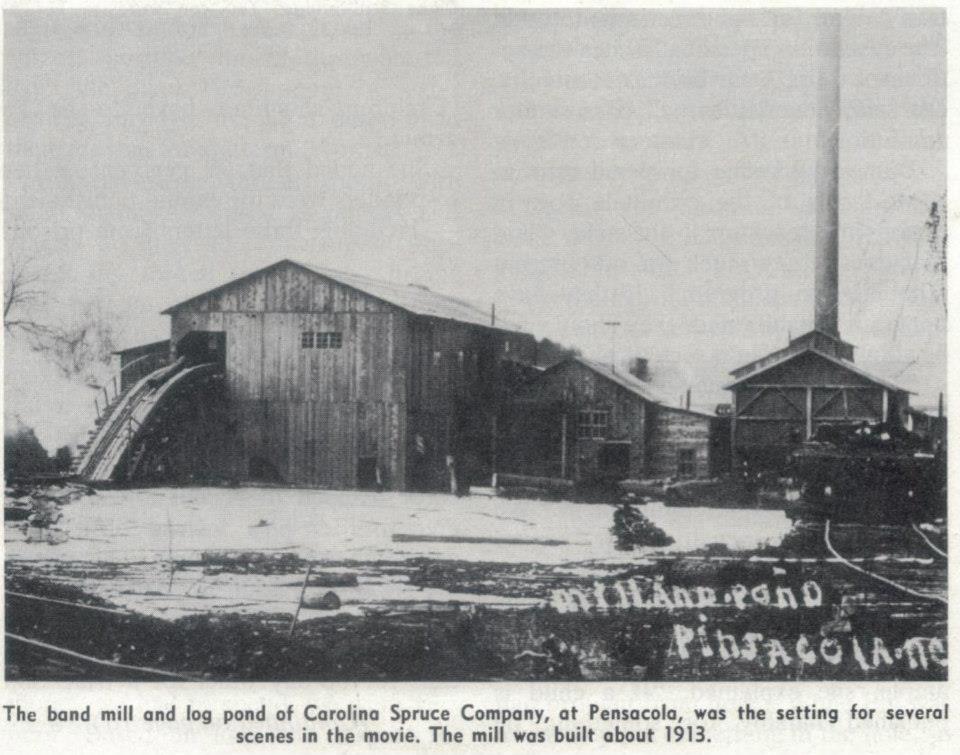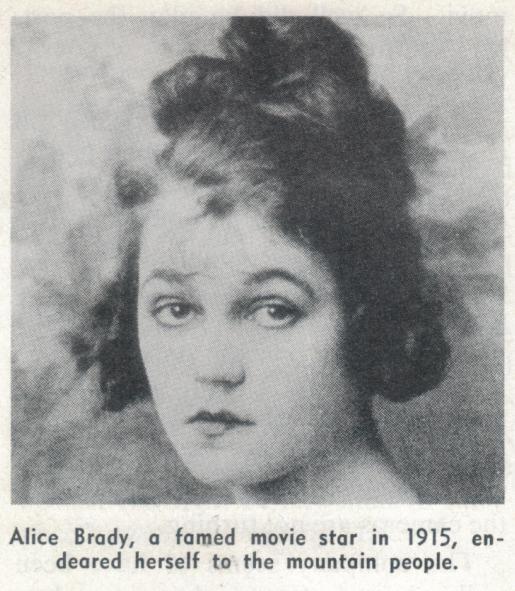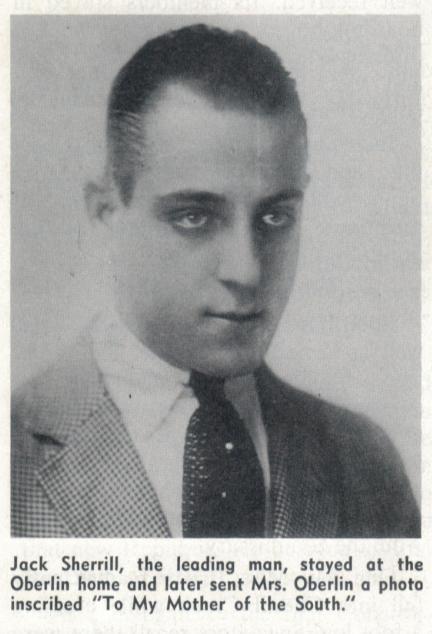 Shay locomotives were manufactured in Lima, Ohio by the Lima Locomotive Works. They've been out of business for years, but their production records are available online. The article mistakenly states that CSC's railroad was narrow gauge. The locomotives Carolina Spruce ordered from Lima were all standard gauge. Brown Bros. Lumber in nearby Eskota used Climax narrow gauge locomotives, which may be why some think that CSC did too.