A message
from an ally in
England
Asheville Women in Black is part of a worldwide network of women who are committed to peace with justice and who actively oppose war and all forms of violence. Women in Black is a means of mobilization, not an organization. We stand in silent vigil in public squares dressed in black to represent our sorrow. We stand together against the violence of war, against rape, against the everyday violence and human rights abuses suffered by women, children and men. We stand in vigil as a collective expression of grief and dissent against the violence done to the natural world and the interconnected web of life.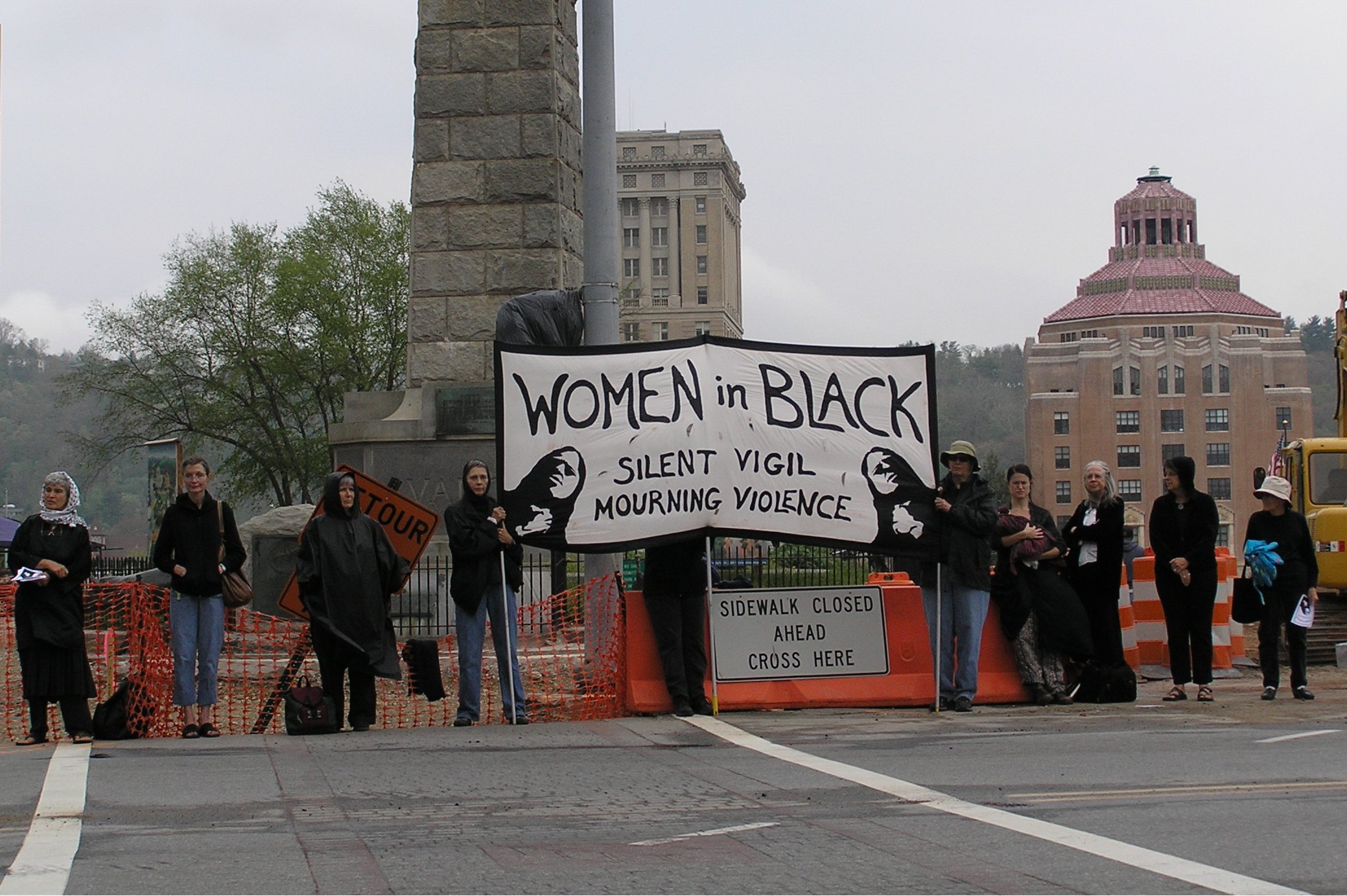 We invite all women to stand with us in silent reflection about ourselves and in solidarity with all who have been raped, tortured and killed. We stand for those who have been disappeared, whose homes have been demolished, whose loved ones have been maimed or murdered in violent acts, for the imprisoned, for the soldiers and for the civilians – for all those caught in the cycle of violence. Through the power of silent witness we call for its end.

All women are invited to join us every Friday from 5 to 6 p.m. at the Vance Monument, Pack Square in Asheville. If possible, wear black.