Oh...weeeee...I didn't know this could be so much FUN...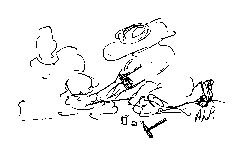 This is a listing of gem and mineral related shows and events in Asheville, NC and the Southeastern USA in general, including activities sponsored by S.A.M.S. and the Asheville Museum of Science. If you know of any shows or events which you feel should be listed here, please contact sams@main.nc.us with the information.
The new Asheville Museum of Science is the former Colburn Earth Science Museum and before that, the Colburn Gem & Mineral Museum. Check them out at http://ashevillescience.org.


UPCOMING SHOWS

November 23 & 24, 2019; West Palm Beach, FL. West Palm Beach, Florida, 53rd annual gem, mineral, jewelry, bead and fossil show, Gem & Mineral Society of the Palm Beaches, Saturday (Nov. 23rd) 9am-6pm, Sunday (Nov. 24th) 10am-5pm. South Florida Fairgrounds Expo Center East, 9067 Southern Blvd., West Palm Beach Florida 33411. Over 80 dealers, Door prizes, hourly and other prize drawings, Fossil Dig, Gem Mining, Geode Cracking, Displays, Demonstrations, Speakers, Admission $9, children under 12 free. Visit website for $1 o coupon. 2 day admission $14. Free Parking, Show chairman, Walter Triche 561-585-2080 email: wtriche@gmail.com
November 23, 24, & 25, 2019; Columbia, SC. The Columbia, SC Gem & Mineral Society will hold its 2019 52nd Annual Gem, Mineral, & Jewelry Show. Fri Nov. 22, 10:00 - 6:00; Sat. Nov. 23, 10:00 - 6:00; Sun. Nov.24, 12:00 - 5:00. Jamil Temple, 206 Jamil Rd. Columbia, SC 29210. Jewelry, beads, loose stones, fossils, minerals, gold, silver, & tools for sale Geodes sold & cut. Club member's rock collections on exhibit & lapidary demonstrations. Educational for the whole family. South Carolina amethyst on display. Sponsored by The Columbia Gem & Mineral Society
November 29 – December 1, 2019; Mobile, AL. 25th Annual Mobile Rock & Gem Society Show. Friday, November 29: 1:00 PM to 6:00 PM; Saturday, November 30: 9:00 AM to 6:00 PM Sunday, December 1: 10:00 AM to 5:00 PM; Friday & Saturday FREE admission after 5PM. ABBA Shrine Center, 7701 Hitt Rd, Mobile, AL 36695. Many Wonderful Door Prizes. Admission: $4.00 and Children 12 and under FREE with Adult. 30+ Vendors of Rocks, Gems, Minerals, Fossils and Jewelry from around the World. Silent Auction, bid, bid again, WIN, New Auction every hour. mobilerockandgem.com
December 14 & 15, 2019; Franklin, TN. FRANKLIN, TN EARTH TREASURES SHOW. 2nd weekend each December Gem, Jewelry, Mineral, Fossil Show & Sale. Mid-Tennessee Gem & Mineral Society Saturday: 9 AM TO 6 PM Sunday 10 AM TO 5 PM Williamson County Ag Expo Park 4215 Long Lane Franklin, TN., 37064. Exit I-64 at exit 61 (20 miles south of Nashville) and turn east onto Peytonsville Road. Drive 1⁄4 mile and turn left onto Long Ln. and then right into AgExpo Park's parking lot. ADMISSION: Adults $5 (2-day pass $7), Students 18 and under $1.00, Children under 12 with adult free. Over 30 Dealers plus classes, speakers, exhibits, demonstrations, silent auction, and door prizes hourly. Show features handmade silver, stone, and Native American jewelry, lapidary and faceting rough, slabs, fossils and mineral specimens, supplies, tools, and more. For additional information and maps visit www.MTGMS.org/show.htm Show contacts: Linda Cartwright, Show Chair (show@MTGMS.org) or Steve Henegar, Dealer Chair (show@MTGMS.org) Email: show@MT- GMS.org. Classes at the show: All classes are on Saturday 12/14 and start at 10:00 AM until 4:00 PM Class information will be updated closer to the show. For more information on the classes send email to: classes@mtgms.org

SFMS WORKSHOPS: WILDACRES RETREAT & WILLIAM HOLLAND

The Southeast Federation of Mineralogical Societies, Inc. sponsors Gem, Jewelry and Mineral workshops each year. They are held at Wildacres Retreat, near Little Switzerland in North Carolina, and at William Holland School of Lapidary Arts near the small town of Young Harris in northeast Georgia. Both facilities offer double accommodations with a private bath. A small number of private rooms with private baths are available. William Holland School of Lapidary Arts also has a few RV sites. In most instances your room and all meals are included in your tuition costs.

A broad range of courses related to the jewelry & lapidary arts are taught by qualified instructors from throughout the Federation. All instructors are volunteers who are not paid for the highly skilled and professional experience that they bring to the workshops.

The workshops are equipped for common lapidary activities such as cabochon cutting, faceting, and silversmithing. Additional equipment is brought in when new or special courses are taught.
2019 SFMS Workshops
Workshop I – William Holland Classes – June 9-14, 2019
Beading
Cabochons I
Casting
Chain – Loop n Loop
Electro-Etching/Wood Inlay
Metal Manipulation/ Cold Connection
Opals II – Carving
Silver 2 – Fused
Silver I
Silver-Wear I & II
Wire II – Bracelets Only
Workshop II – Wildacres – August 19-25, 2019
Beginning Casting
Cabochons
Chain Maille
Cold Connections
Layered Colored Pencil Jewelry on Metal
Metalwork Special Projects
Wire

Workshop III – Wildacres – September 16-22, 2019
Advanced Casting
Chain Maille
Cold Connection
Electro-Etching/Wood Inlay
Introduction to Gem ID
Metal Clay – Tangible Moments
Seed Bead Weaving
Silver I
Stone Inlay

For more info please visit:
http://www.sfmsworkshops.com/


Here are some photos taken at local events:
Pee Wee Mine at Hey Day, supported by S.A.M.S. volunteers.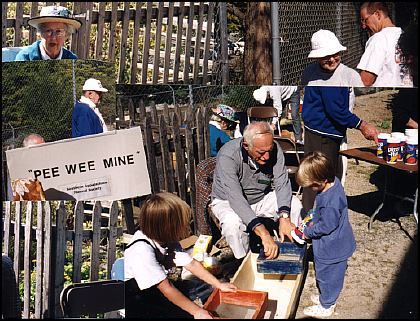 Illustration with text from LIVING FOSSILS by Anne L. Parker. Used by permission of Dr. James P. Parker.

Opal and Saphire images Copyright