Oh...weeeee...I didn't know this could be so much FUN...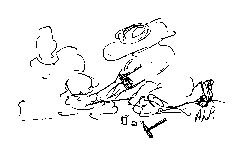 This is a listing of gem and mineral related shows and events in Asheville, NC and the Southeastern USA in general, including activities sponsored by S.A.M.S. and the Asheville Museum of Science. If you know of any shows or events which you feel should be listed here, please contact sams@main.nc.us with the information.
The new Asheville Museum of Science is the former Colburn Earth Science Museum and before that, the Colburn Gem & Mineral Museum. Check them out at http://ashevillescience.org.


UPCOMING SHOWS

July 20 - 24—FRANKLIN, NORTH CAROLINA: Annual show; Echo Valley Gem Show ; Echo Valley Showplace (across from GLW), 6456 Sylva Rd.; Wed. 10-5:30, Thu. 10-5:30, Sat. 10-5:30, Sun. 10-3; Free Admission; Dealers from around the world selling extraordinary mineral, fossils, cabochons, slabs, rough rock, jewelry, beads,
crystal ; contact BJ; Email: mbellpoint@gmail.com; Website: www.bellpointpromotions.com

July 29 - 31—FRANKLIN, NORTH CAROLINA: Show and sale; Franklin NC Gem & Mineral Society; Robert C. Carpenter Community Building, 1288 Georgia Road, 98 Hyatt Road; Fri. 10-6, Sat. 10-6, Sun. 10-4; $3.00 Adults; 12 & Under FREE; Gold & Silver Jewelry, Rough and cut gemstones, Repairs, Fine jewelry, Beads, Findings, Specimens, Demonstrations, Door Prizes given hourly each day; contact Linda Harbuck, (828) 524-3161; Email: lindah@franklin-chamber.com; Website: www.visitfranklinnc.com

July 31 - August 7—SPRUCE PINE, NORTH CAROLINA: Annual show; Parkway Fire and Rescue; Grassy Creek Mineral & Gem Show, 136 Majestic View; daily 9-6; Free admission and parking; contact Donna Collis, (828) 765-5519; Email: collisdonna@yahoo.com; Website: www.grassycreekgemshow.org

SFMS WORKSHOPS: WILDACRES RETREAT & WILLIAM HOLLAND

The Southeast Federation of Mineralogical Societies, Inc. sponsors Gem, Jewelry and Mineral workshops each year. They are held at Wildacres Retreat, near Little Switzerland in North Carolina, and at William Holland School of Lapidary Arts near the small town of Young Harris in northeast Georgia. Both facilities offer double accommodations with a private bath. A small number of private rooms with private baths are available. William Holland School of Lapidary Arts also has a few RV sites. In most instances your room and all meals are included in your tuition costs.

A broad range of courses related to the jewelry & lapidary arts are taught by qualified instructors from throughout the Federation. All instructors are volunteers who are not paid for the highly skilled and professional experience that they bring to the workshops.

The workshops are equipped for common lapidary activities such as cabochon cutting, faceting, and silversmithing. Additional equipment is brought in when new or special courses are taught.
SFMS 2020 Workshops
sfmsworkshops.org
Check website for Instructor and class, along with registration form
For more info sfmsworkshops.org
Please register early to ensure a spot in the class of your choice.
$50.00 Deposit required
sfmsworkshops.org for info on 2020 classes Maybe a few more will be added. I have had some requests.

For more info please visit:
http://www.sfmsworkshops.com/


Here are some photos taken at local events:
Pee Wee Mine at Hey Day, supported by S.A.M.S. volunteers.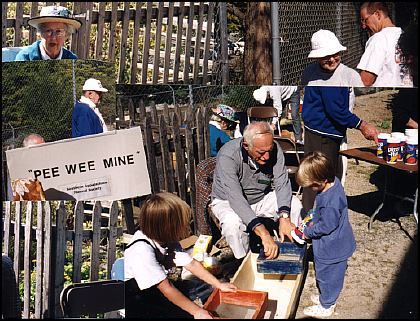 Illustration with text from LIVING FOSSILS by Anne L. Parker. Used by permission of Dr. James P. Parker.

Opal and Saphire images Copyright