Oh...weeeee...I didn't know this could be so much FUN...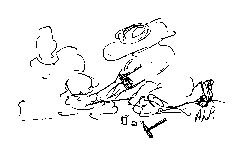 This is a listing of gem and mineral related shows and events in Asheville, NC and the Southeastern USA in general, including activities sponsored by S.A.M.S. and the Asheville Museum of Science. If you know of any shows or events which you feel should be listed here, please contact sams@main.nc.us with the information.
The new Asheville Museum of Science (the former Colburn Earth Science Museum and before that the Colburn Gem & Mineral Museum) will become fully operational and have their grand opening later this spring. Check them out at http://ashevillescience.org.


UPCOMING SHOWS:
July 21-23, 2017 Boone, NC. Annual show; Treasures Of The Earth Gem & Jewelry Slhows, Boone National Guard Armory; 274 Hunting Hills Lane; Fri. 10-6, Sat. 10-6, Sun. 11-5; $3 Admission, Free Admission for children under 16; Annual show. Jewelry makers, goldsmiths and silversmiths from all over the U.S. who can reconstruct, repair, design or make original jewelry from customer-selected gems, stones, opals and crystals. Wire wrap, wire sculpture, stone beads, pearls, stone setting, amber, opal, mineral and fossil dealers. Hourly door prizes including a Ring with a precious stone that will be given as a Grand Prize. ; contact Van Wimmer - Show Director, 5273 Bradshaw Road, Salem, VA 24153, 540-384-6047; e-mail: van@toteshows.com; Web site: www.toteshows.com

SFMS WORKSHOPS WILDACRES RETREAT & WILLIAM HOLLAND

The Southeast Federation of Mineralogical Societies, Inc. sponsors four Gem, Jewelry and Mineral workshops each year. Two are held at Wildacres Retreat, near Little Switzerland in North Carolina, and two at William Holland School of Lapidary Arts near the small town of Young Harris in northeast Georgia. Both facilities offer double accommodations with a private bath. A small number of private rooms with private baths are available. William Holland School of Lapidary Arts also has a few RV sites. In most instances your room and all meals are included in your tuition costs.

A broad range of courses related to the jewelry & lapidary arts are taught by qualified instructors from throughout the Federation. All instructors are volunteers who are not paid for the highly skilled and professional experience that they bring to the workshops.

The workshops are equipped for common lapidary activities such as cabochon cutting, faceting, and silversmithing. Additional equipment is brought in when new or special courses are taught.
WILLIAM HOLLAND SCHEDULE 2017

We are working hard to bring you some exciting classes for the 2017 SFMS workshop for William Holland the week of June 11-17. We have brought in new classes and new instructors to William Holland just for our members. You can check out their bios, class descriptions and pictures on our Facebook page Southeast Federation of Mineralogical Societies, just follow this link...
https://www.facebook.com/Southeast-Federation-of-Mineralogical-Societies-317959434999844/
| Course | Instructor |
| --- | --- |
| Inlay Silver I | Chuck Bruce and Micah Kirby |
| Silver I | Pattie Appleby |
| Southwest Style Silver 2 | Vickie Prillaman |
| Cabs 2 with intarsia | Paul Roberts |
| Immersion Enameling Cold Connection | Deborah Mauser |
| Polymer Clay | Sandi Davis |
| Beading | Gail DeLuca |
| Opals I | Cheryl Kasper |
| Casting Organics | Bill Harr |
| Faceting | Linda Searcy |
| Wire I/Spoon Jewelry | Jan Stephens |
WILDACRES SCHEDULE 2017
When Available

For more info please visit:
http://www.sfmsworkshops.com/


Here are some photos taken at local events:
Pee Wee Mine at Hey Day, supported by S.A.M.S. volunteers.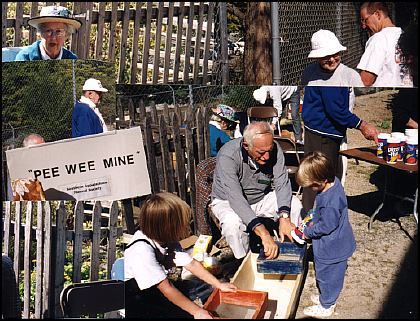 Illustration with text from LIVING FOSSILS by Anne L. Parker. Used by permission of Dr. James P. Parker.

Opal and Saphire images Copyright