Oh...weeeee...I didn't know this could be so much FUN...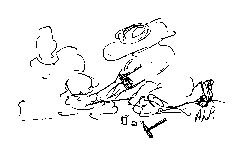 This is a listing of gem and mineral related shows and events in Asheville, NC and the Southeastern USA in general, including activities sponsored by S.A.M.S. and the Asheville Museum of Science. If you know of any shows or events which you feel should be listed here, please contact sams@main.nc.us with the information.
The new Asheville Museum of Science is the former Colburn Earth Science Museum and before that, the Colburn Gem & Mineral Museum. Check them out at http://ashevillescience.org.


UPCOMING SHOWS

Most of these shows will likely be cancelled. They are included here in case you want to contact them directly.
July 22-26 2020 FRANKLIN, NC: Annual show; Echo Valley Gem Show ; Echo Valley Showplace (across from GLW), 6456 Sylva Rd. ; Wed. 9-6, Thu. 9-6, Fri. 9-6, Sat. 9-6; free; Featuring dealers offering minerals, fossils, geodes, rough rock, slabs, cabochons, gems, beads, jewelry, crystals *Additional day Sun. 9-4 ; contact Damian w/ Bellpoint; Email: mbellpoint@gmail.com; Website: www.bellpointpromotions.com
September 11-13, 2020 Winston-Salem, NC. The Forsyth Gem & Mineral Club, Inc. presents The 49th Annual Jewelry, Gem, Mineral, & Fossil Show and Sale. Theme: Gems & Minerals of Brazil. Presentations daily at 1:30 PM - on Amethyst, Tourmaline, & the Beryls of Brazil by Richard Godbee, Retired Nuclear Engineer and avid mineral collector. Location: Educational Building Winston-Salem Fairgrounds, Winston-Salem, NC. Show hours: Sept. 11th & 12th - 10am to 7pm, Sept 13 - 12 noon to 5pm. 28 dealers, geode sawing, educational exhibits, and demonstrations. Admission: Adults $ 3.00; Children thru grade 12 – free with accompanying adult. Adult tickets include hourly drawing for a $20.00 gift certificate good at any dealer in the show! For any updates please check our website: www.forsythgemclub.com

SFMS WORKSHOPS: WILDACRES RETREAT & WILLIAM HOLLAND

The Southeast Federation of Mineralogical Societies, Inc. sponsors Gem, Jewelry and Mineral workshops each year. They are held at Wildacres Retreat, near Little Switzerland in North Carolina, and at William Holland School of Lapidary Arts near the small town of Young Harris in northeast Georgia. Both facilities offer double accommodations with a private bath. A small number of private rooms with private baths are available. William Holland School of Lapidary Arts also has a few RV sites. In most instances your room and all meals are included in your tuition costs.

A broad range of courses related to the jewelry & lapidary arts are taught by qualified instructors from throughout the Federation. All instructors are volunteers who are not paid for the highly skilled and professional experience that they bring to the workshops.

The workshops are equipped for common lapidary activities such as cabochon cutting, faceting, and silversmithing. Additional equipment is brought in when new or special courses are taught.
SFMS 2020 Workshops
sfmsworkshops.org
Check website for Instructor and class, along with registration form
WILLIAM HOLLAND June 7-13, 2020 2020sfms.wh@gmail.com Cindy Reed Registrar
Cabochons
Fly Tying
Seed Beading with Broken China
Loop-n-loop chain Electro-etching
Flame Painting on metal
Opals
Casting
Silverware Jewelry Silver 1
Silver 2
Intarsia
Wire
Hydraulic Press making your own die
Faceting
WILDACRES August 17-13, 2020 registrarwildacres@gmail.com Claudia Erwin Registrar
Special Projects Adv. Silver Wire
Silver 1
Enamel
Colored Pencil
Southwest Jewelry
Seed Beading
Bench Making
Cabochons
WILDACRES September 14-20, 2020
Silver 1
Loop-n-loop
Electro-etching
Southwest Jewelry
Casting
Begin Chain
Metal Clay
Gem ID 1
For more info sfmsworkshops.org
Please register early to ensure a spot in the class of your choice.
$50.00 Deposit required
sfmsworkshops.org for info on 2020 classes Maybe a few more will be added. I have had some requests.

For more info please visit:
http://www.sfmsworkshops.com/


Here are some photos taken at local events:
Pee Wee Mine at Hey Day, supported by S.A.M.S. volunteers.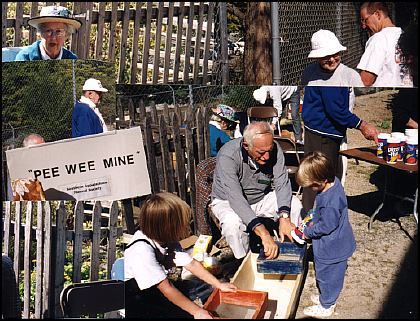 Illustration with text from LIVING FOSSILS by Anne L. Parker. Used by permission of Dr. James P. Parker.

Opal and Saphire images Copyright