Garnets?...Darn-it's my upper plate...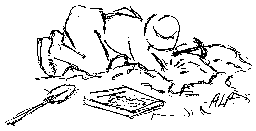 S.A.M.S. meetings are usually held on the first Monday of each month except January and September at the Tuton Hall Community Center at 7:00 p.m. Visitors and guests are always welcome. Here is a Map of the meeting site.
S.A.M.S. Annual Meeting, Picnic and Silent Auction
Monday, October 1, 2018 7:00 PM
Tuton Hall Community Center
Deerfield Retirement Community
Asheville, North Carolina
OCTOBER PROGRAM
Lesser Known Geologic Sites Out West
Helen Johnson
SAMS member Helen Johnson will talk about and show photos of lesser known geologic sites she visited on a trip out West this summer.
Directions to Meeting Location:
1617 Hendersonville Road, Asheville NC
From I-40 - westbound take Exit 50A or eastbound take Exit 50 and turn right. Go south on US-25 (Hendersonville Road) approx. 3 miles and turn right (across from Walmart) onto Deerfield Campus.
From I-26 - Exit 37 (NC146 / Skyland / Long Shoals Road). Take Long Shoals Road toward Skyland, (TC Roberson HS). At first light after HS turn left on Hendersonville Road/US25; Drive approx. 2 miles and turn left at Deerfield entrance (across from Walmart).
Deerfield Campus. Take Lambeth Drive to stop sign; go straight and turn left on Highbridge Crossing. Follow under building connector to top of hill and pass the Timson Hall parking lot on the left. Stay to the left on Salisbury Drive where the road splits. Follow to open parking lot on left - Tuton Hall. Do not park in Parking Garage or covered parking areas as these spaces are reserved for residents. Deerfield has asked SAMS members to park along Salisbury Drive, across from the Tuton Building parking lot and leading to the parking garage. Parking is so limited that Deerfield residents have complained about not having a place to park when we have a meeting.
Enter through main entrance and the Tuton Hall Community Room is to the left.
Here is a Detailed Map of the Deerfield Retirement Community.
Have a suggestion for an upcoming S.A.M.S.
program?
Contact S.A.M.S. President Rudy Olson (828) 891-3571 or e-mail sams@main.nc.us
to share your thoughts.

Here are a few photos from the 2011 Hey Day & the 2011 Annual Meeting & Picnic at Lake Julian. Thanks to Rudy Olson and Judy Presnell: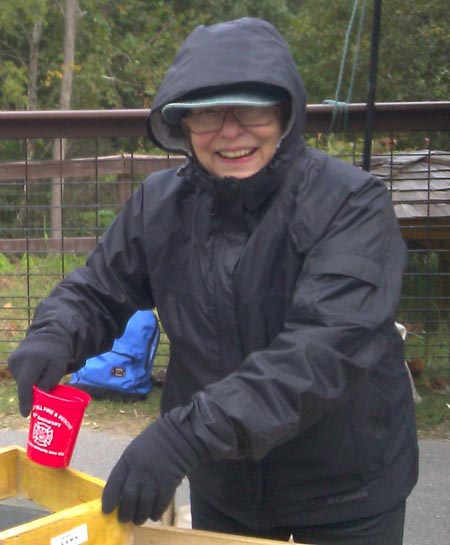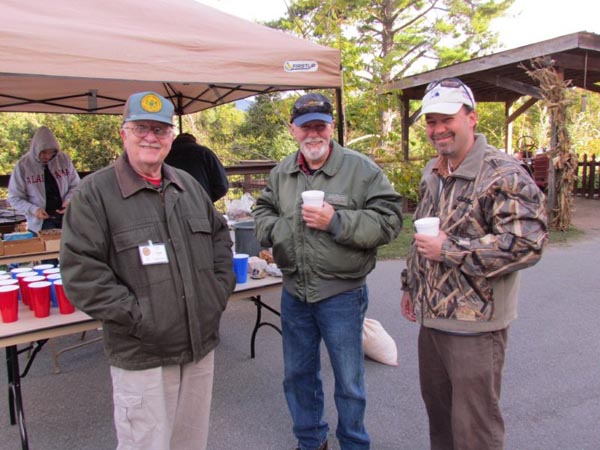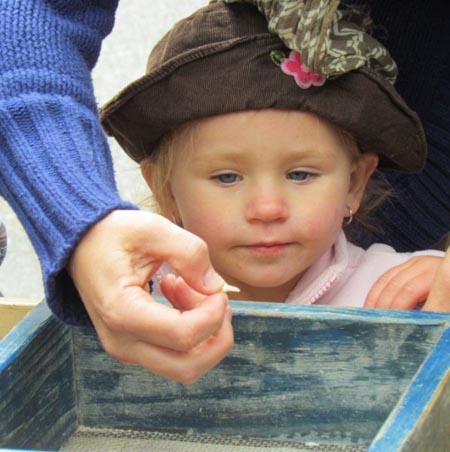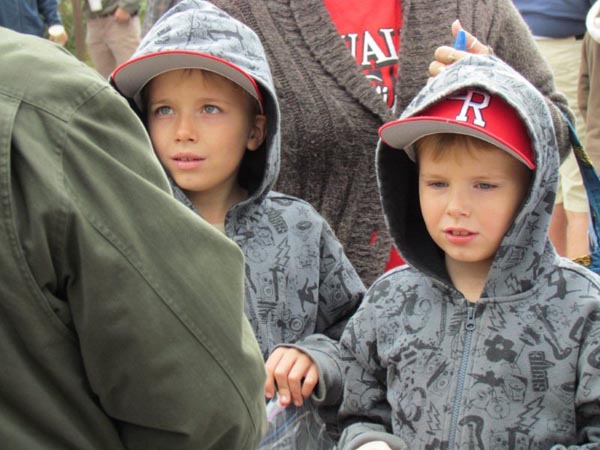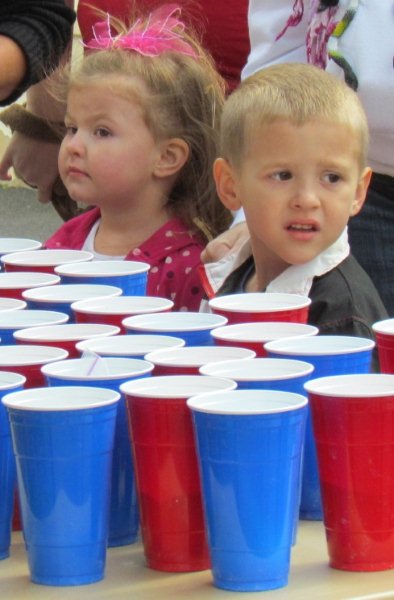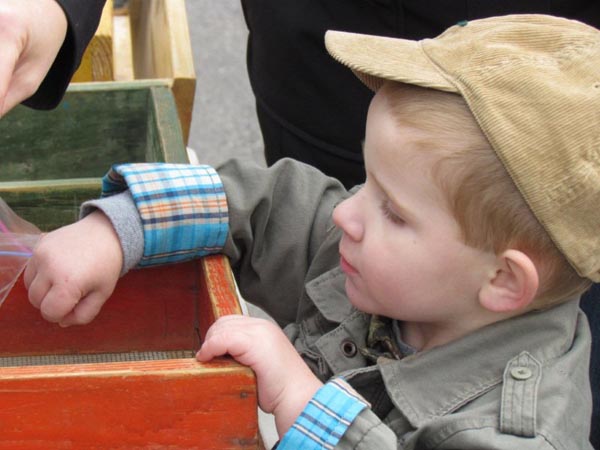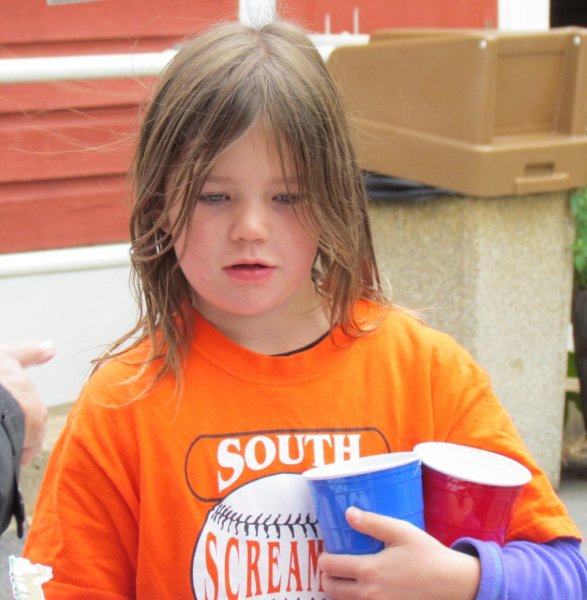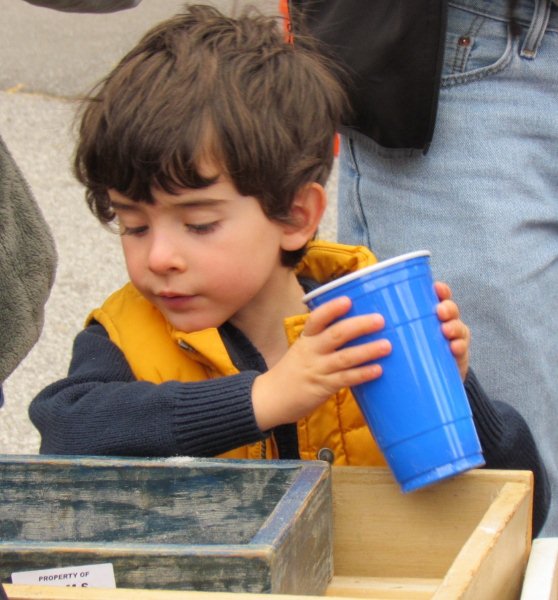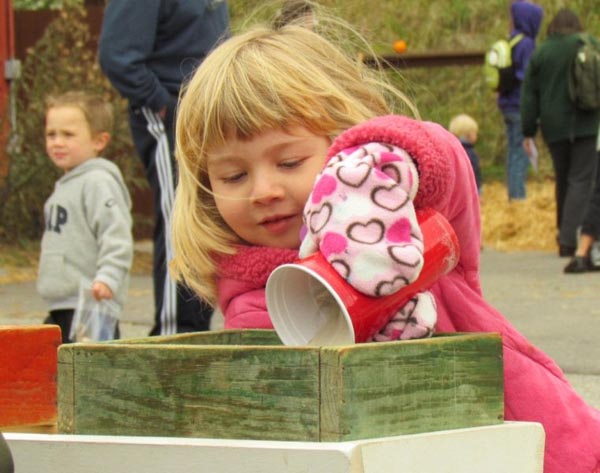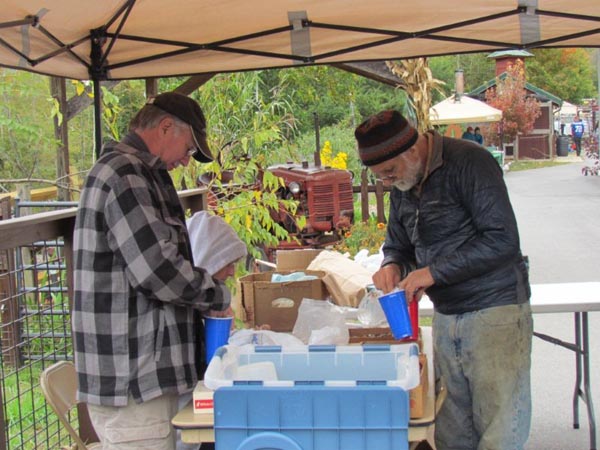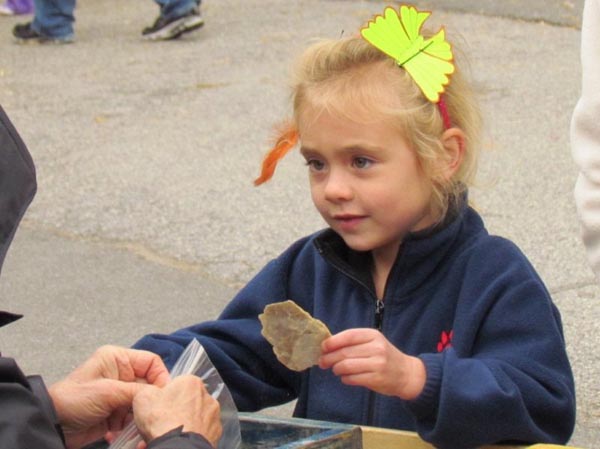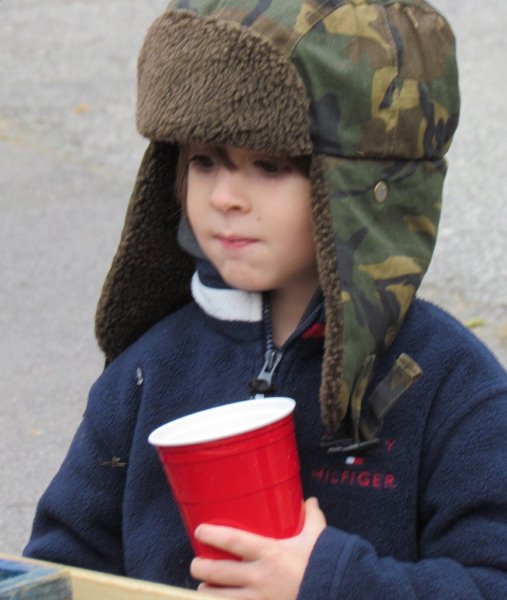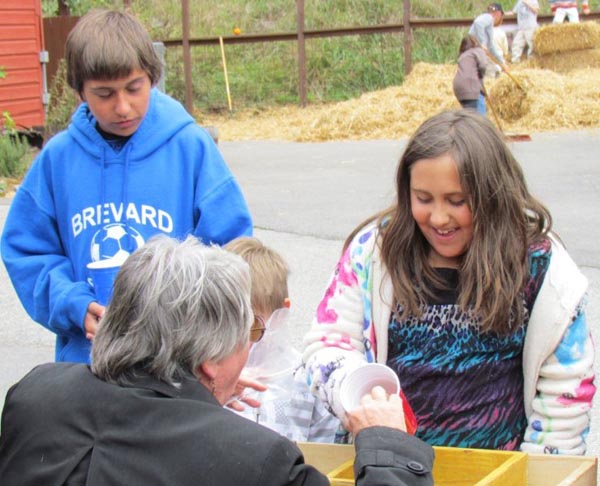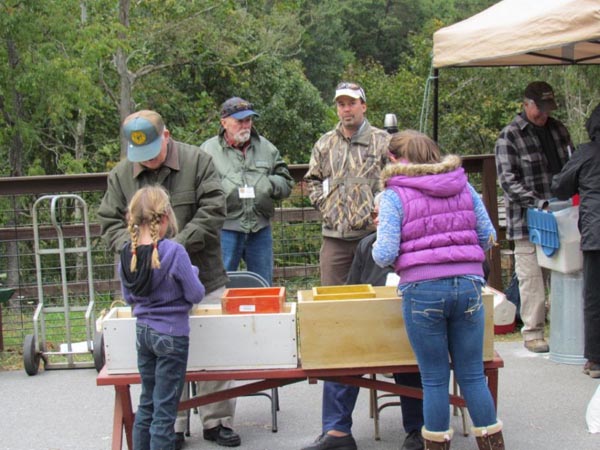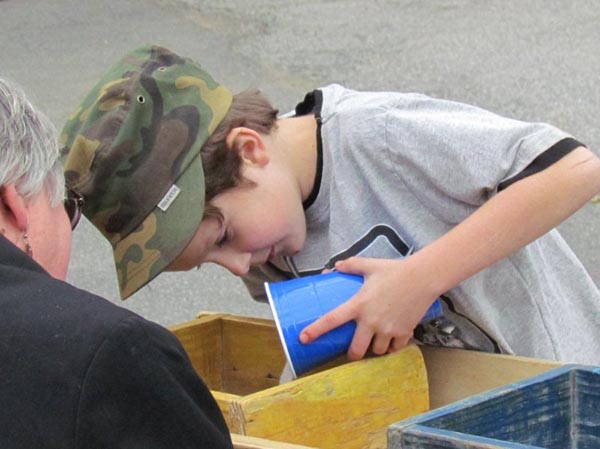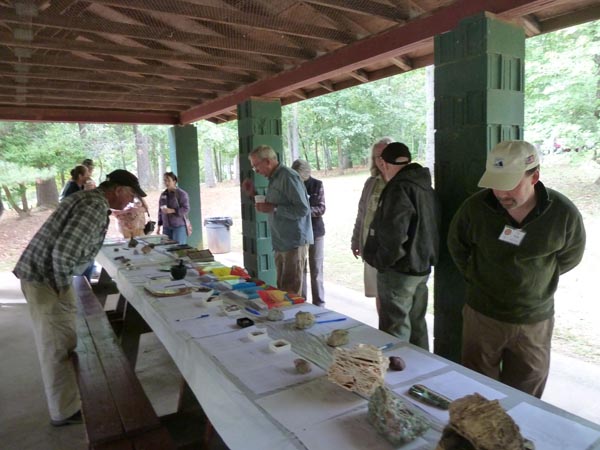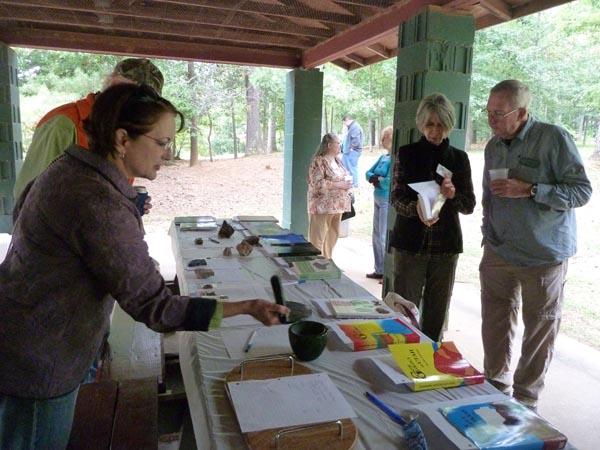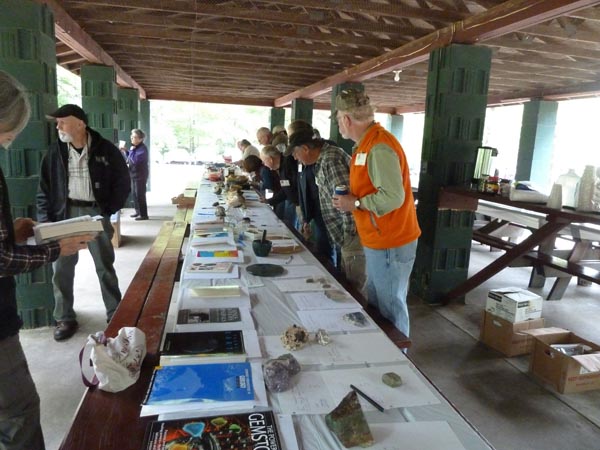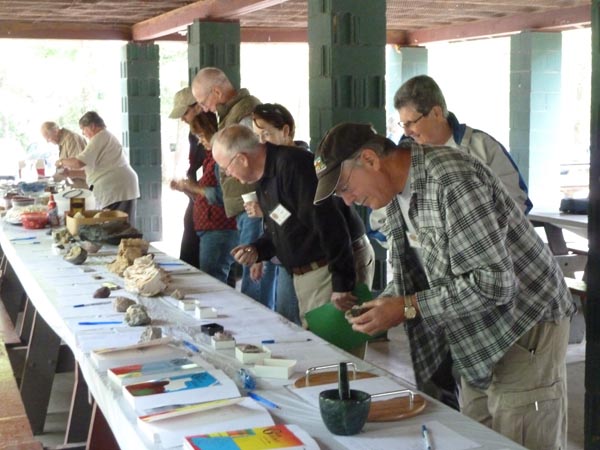 Illustration with text from LIVING FOSSILS by Anne L. Parker. Used by permission of Dr. James P. Parker.

Epidote image Copyright