Alaska!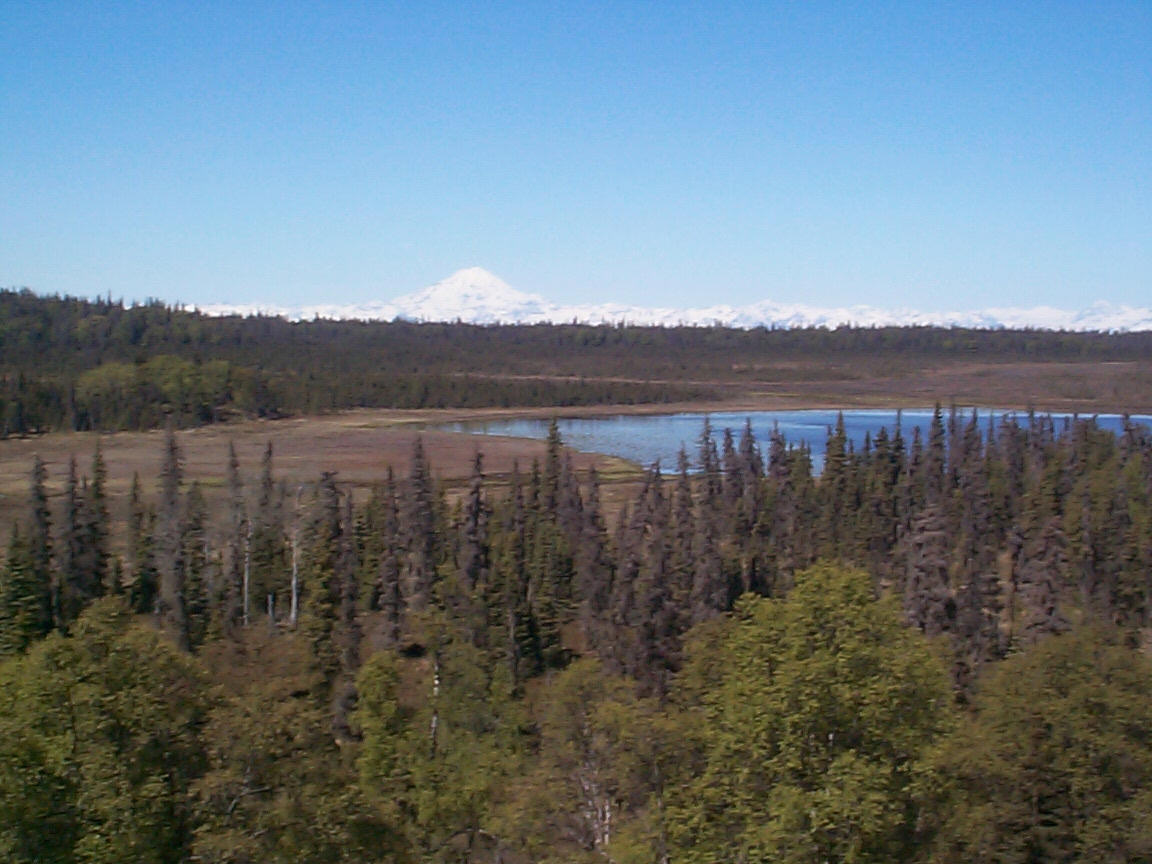 view from Rowan & Walker's back porch - that's the volcano Mt. Redoubt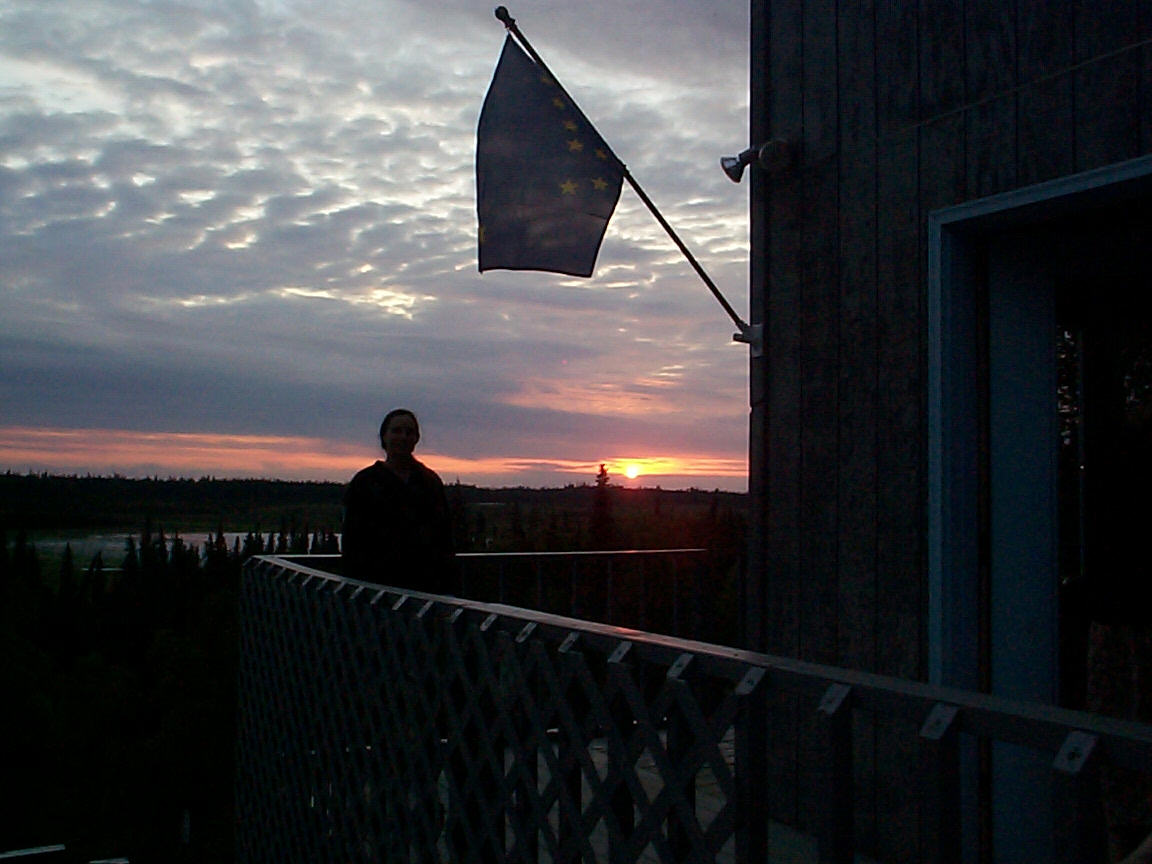 The sun was setting about 11:30 pm - to rise just a few hours later - it never really did get dark!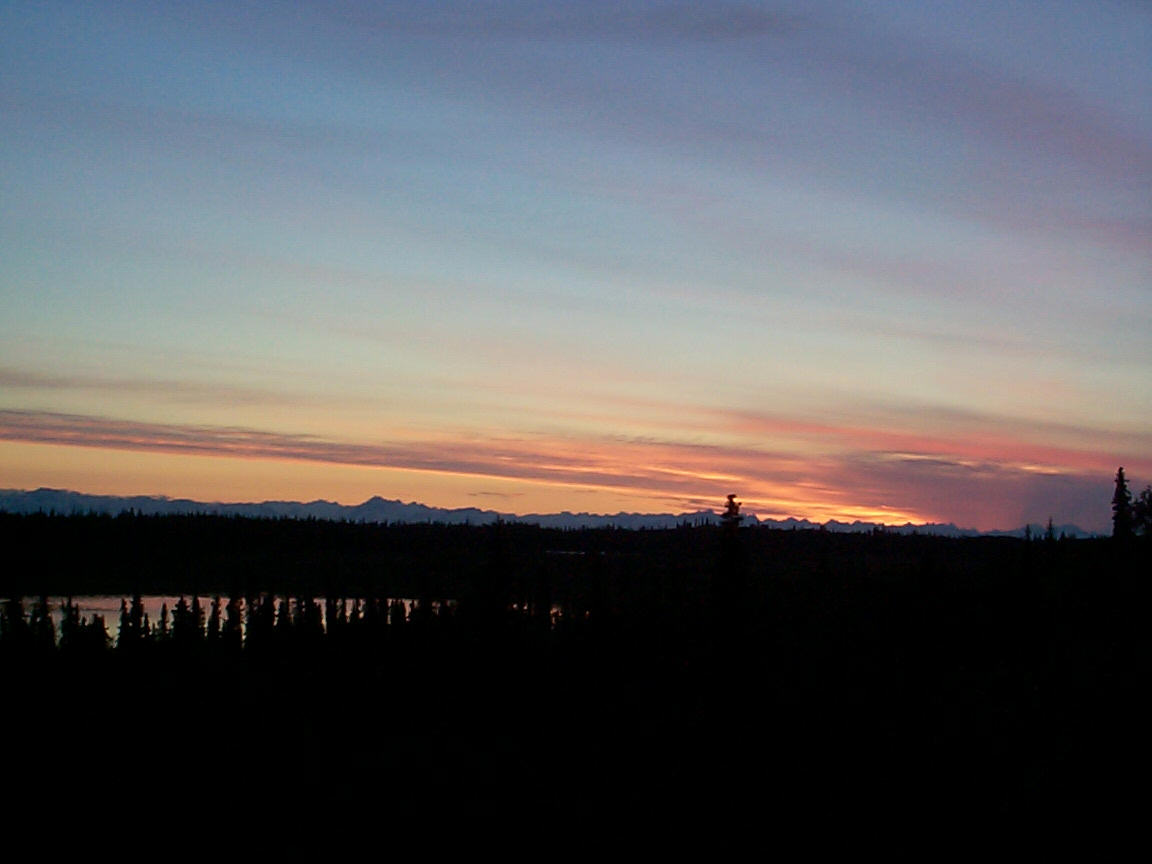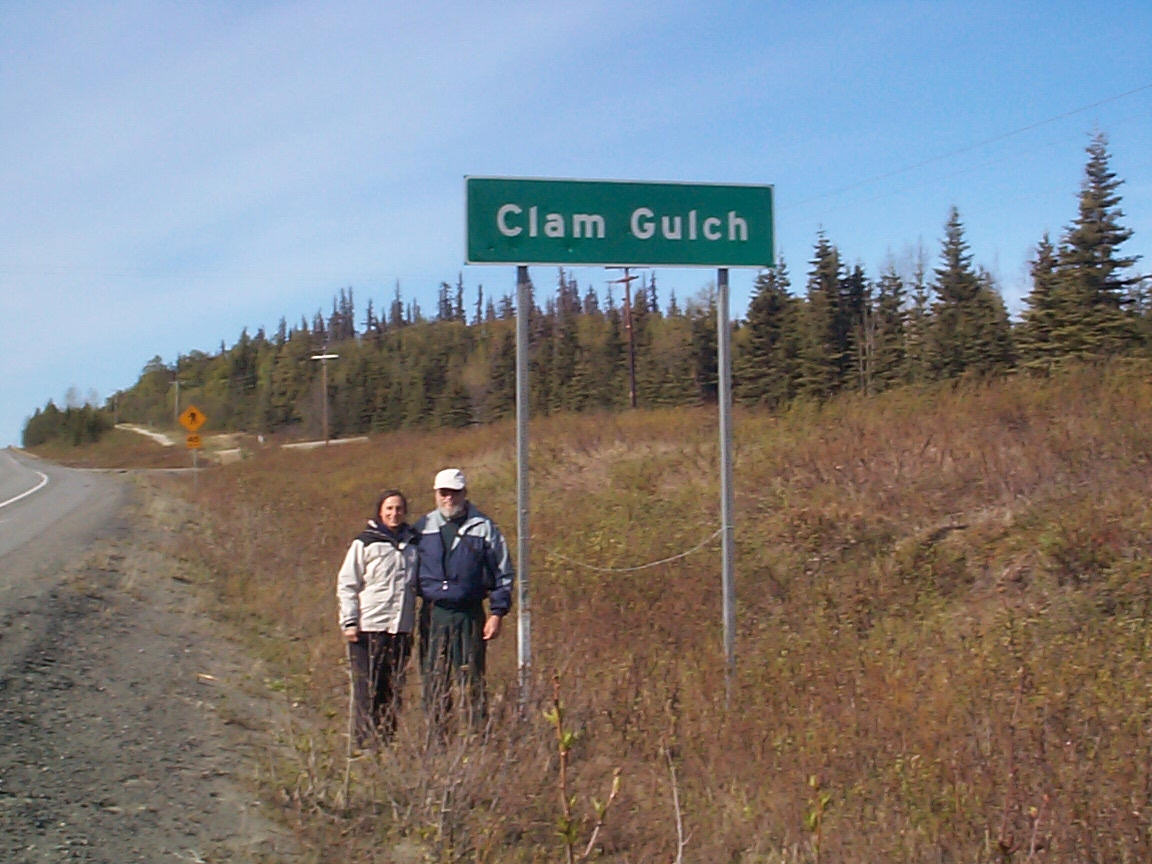 Tourists at Clam Gulch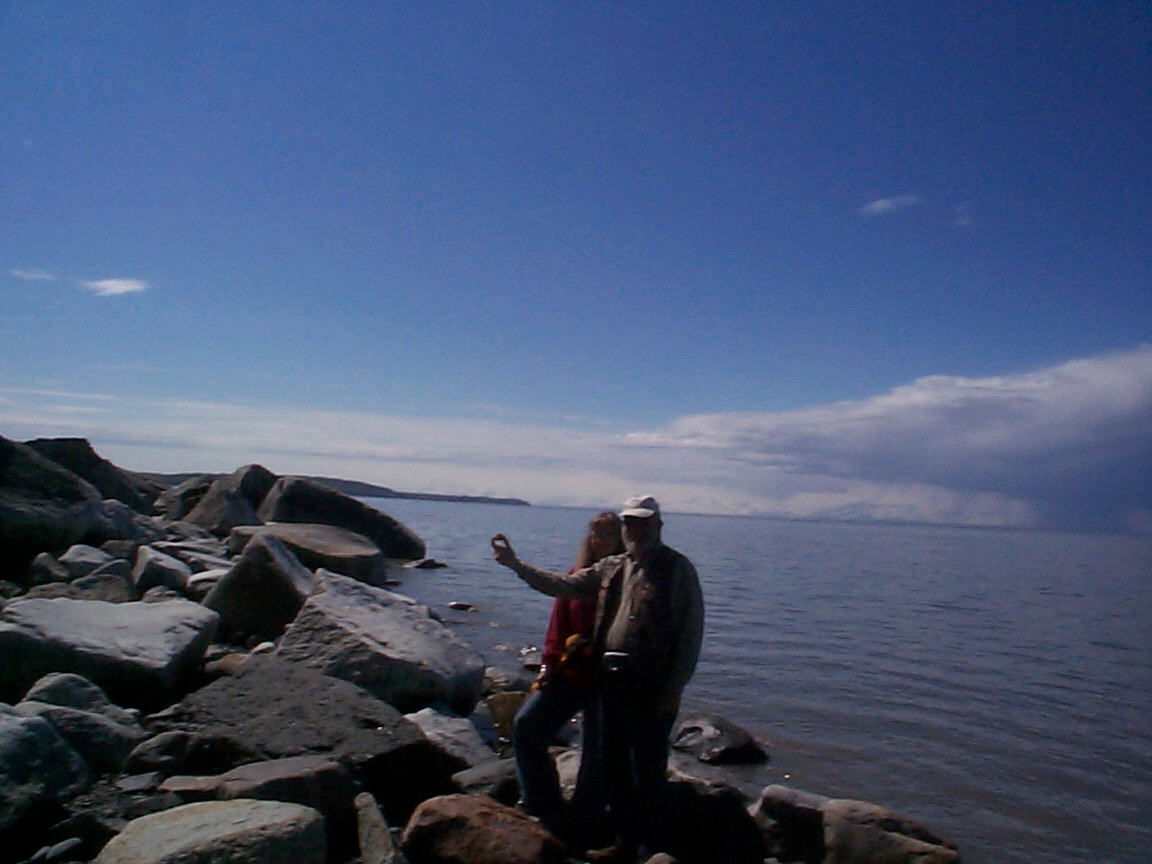 Tom's Sea Agate at Cook's Inlet Park Beach (?)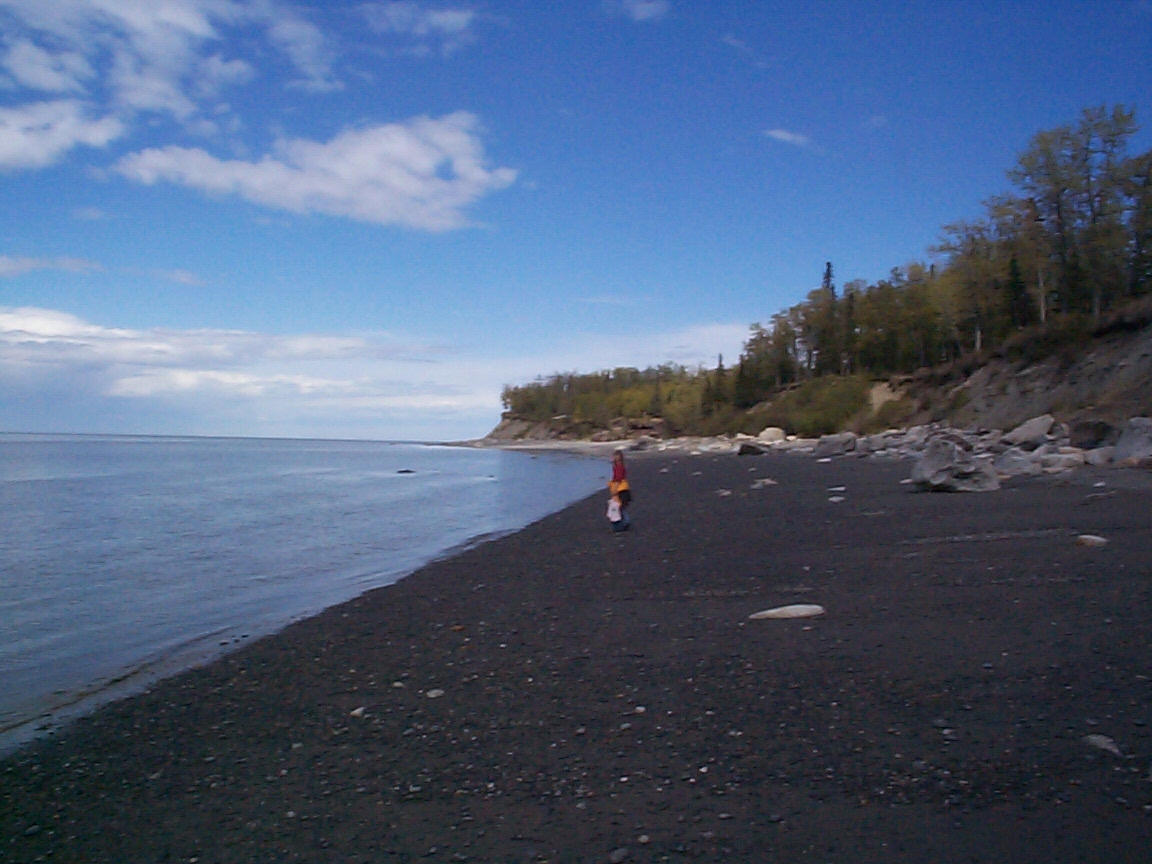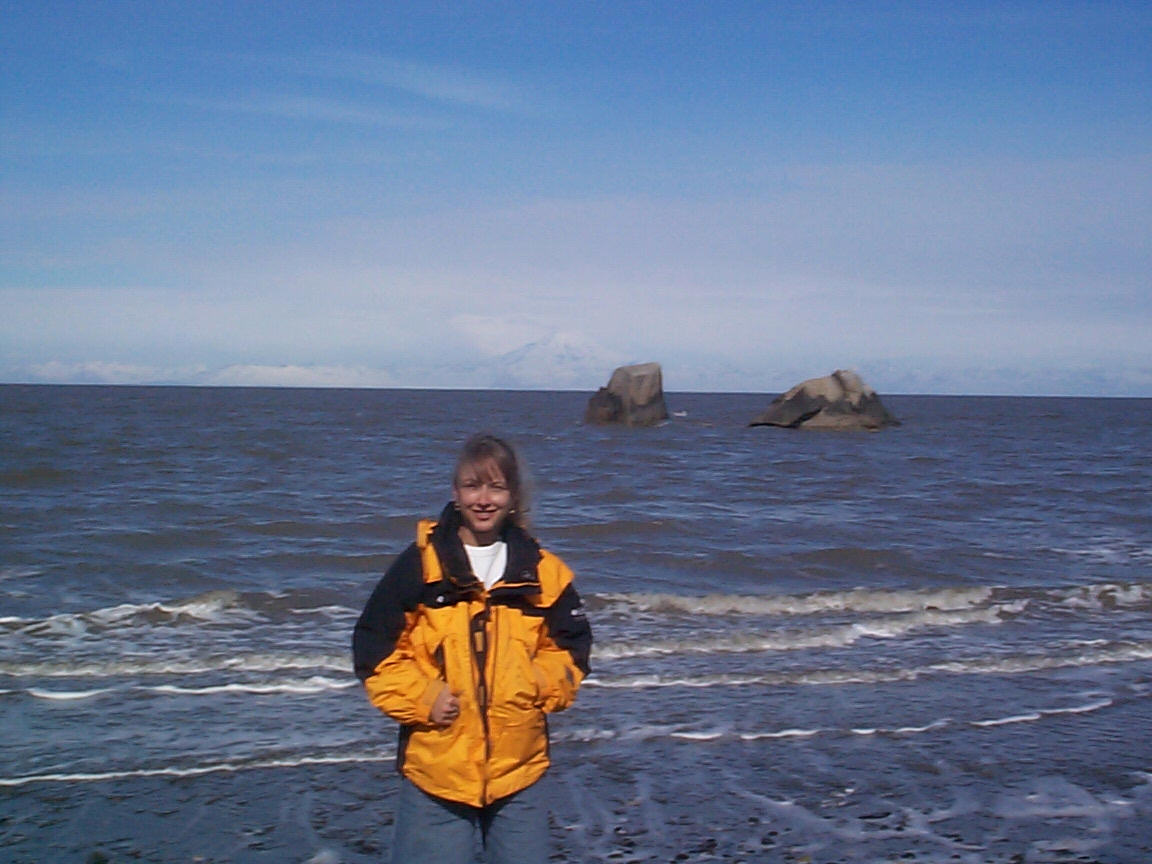 Clam Gulch Beach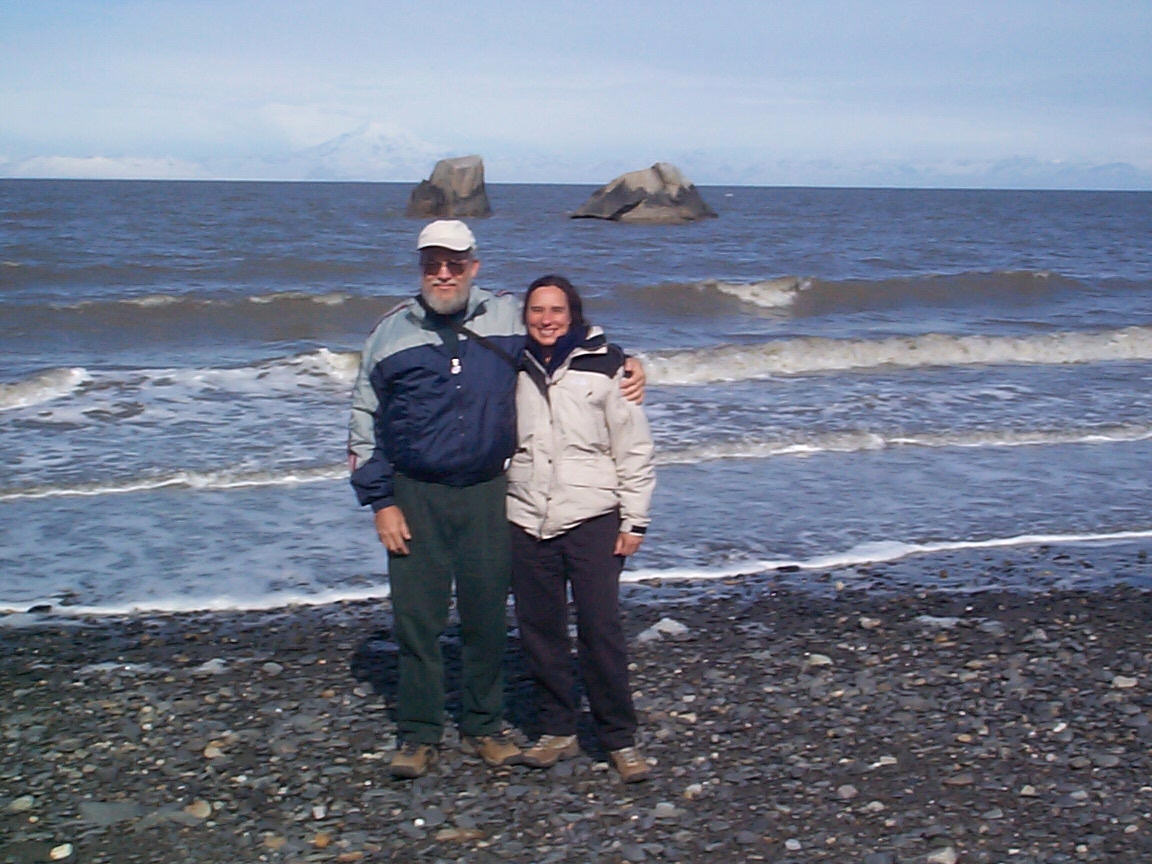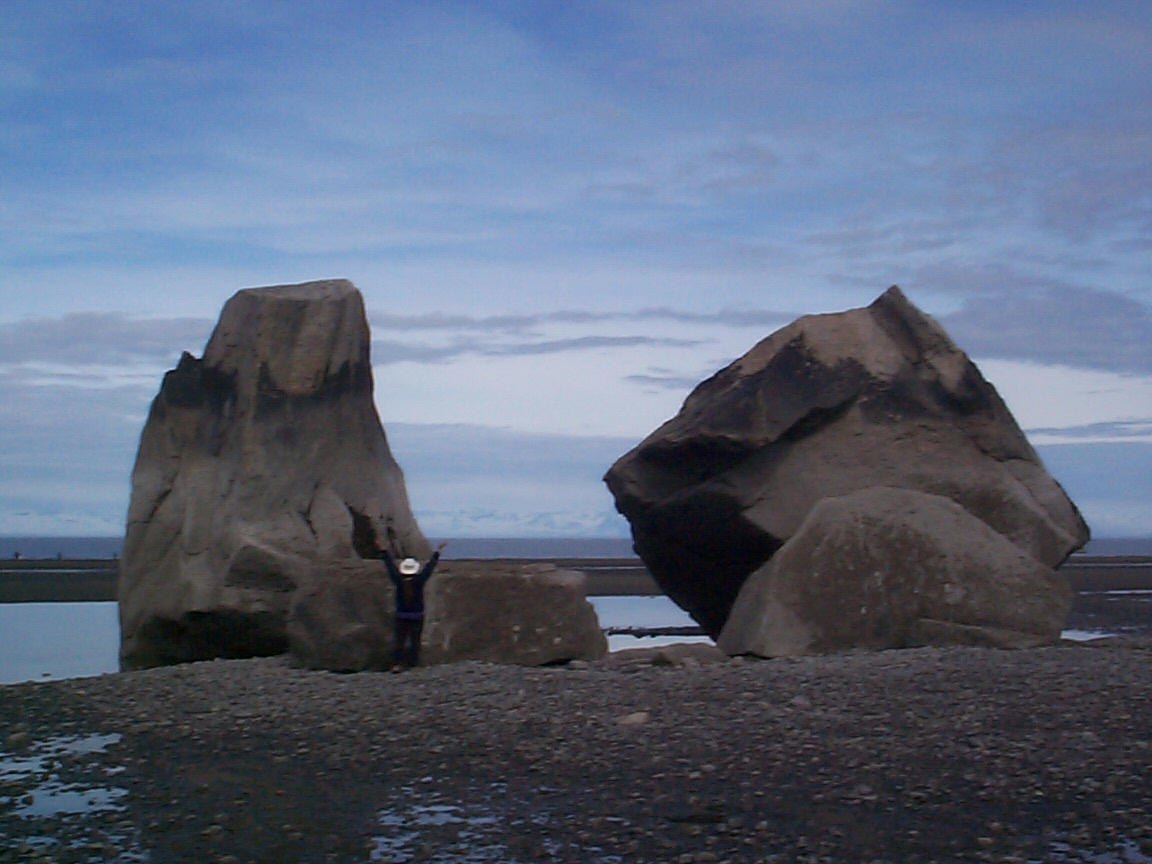 Altar Rock (yes, these are the same rocks as in the photo above - this is what's known as a clam tide, where the tide goes right-on-out)


Moose, Moose we like the Moose (especially the babies-look just to the right of the left gatepost)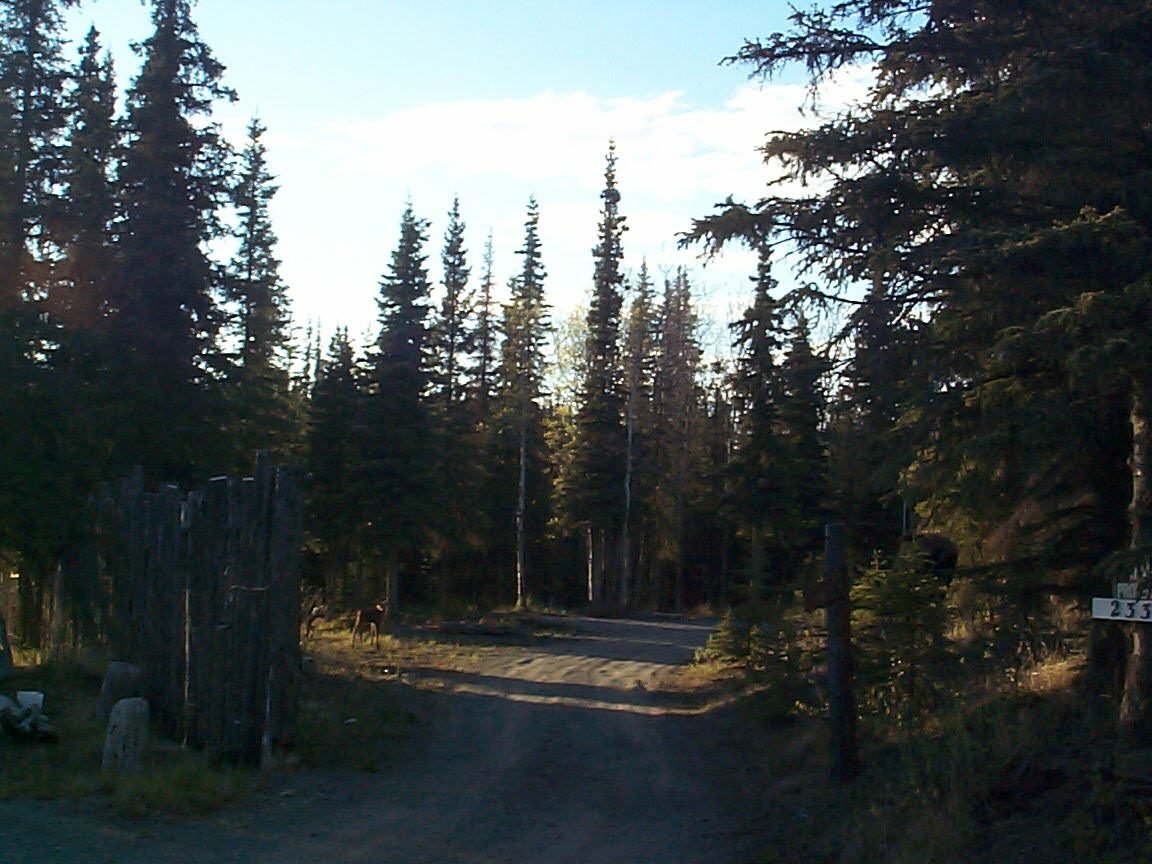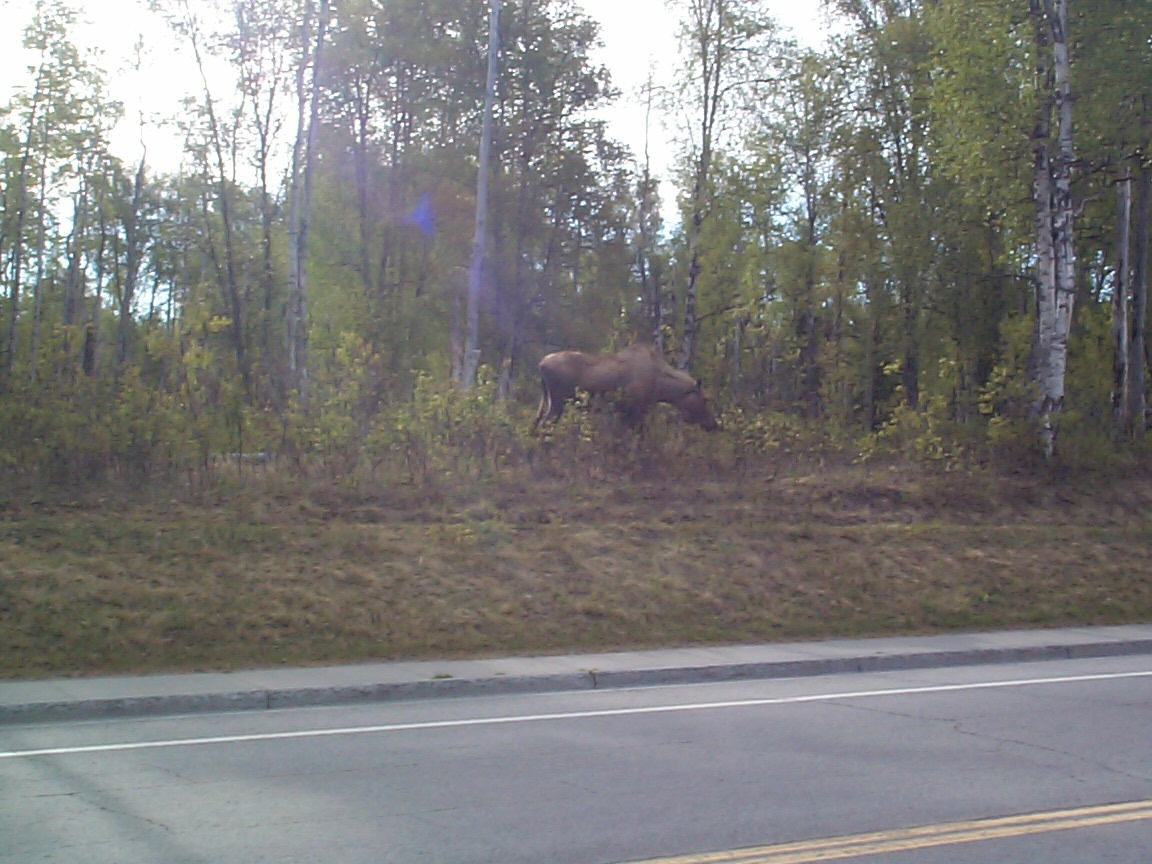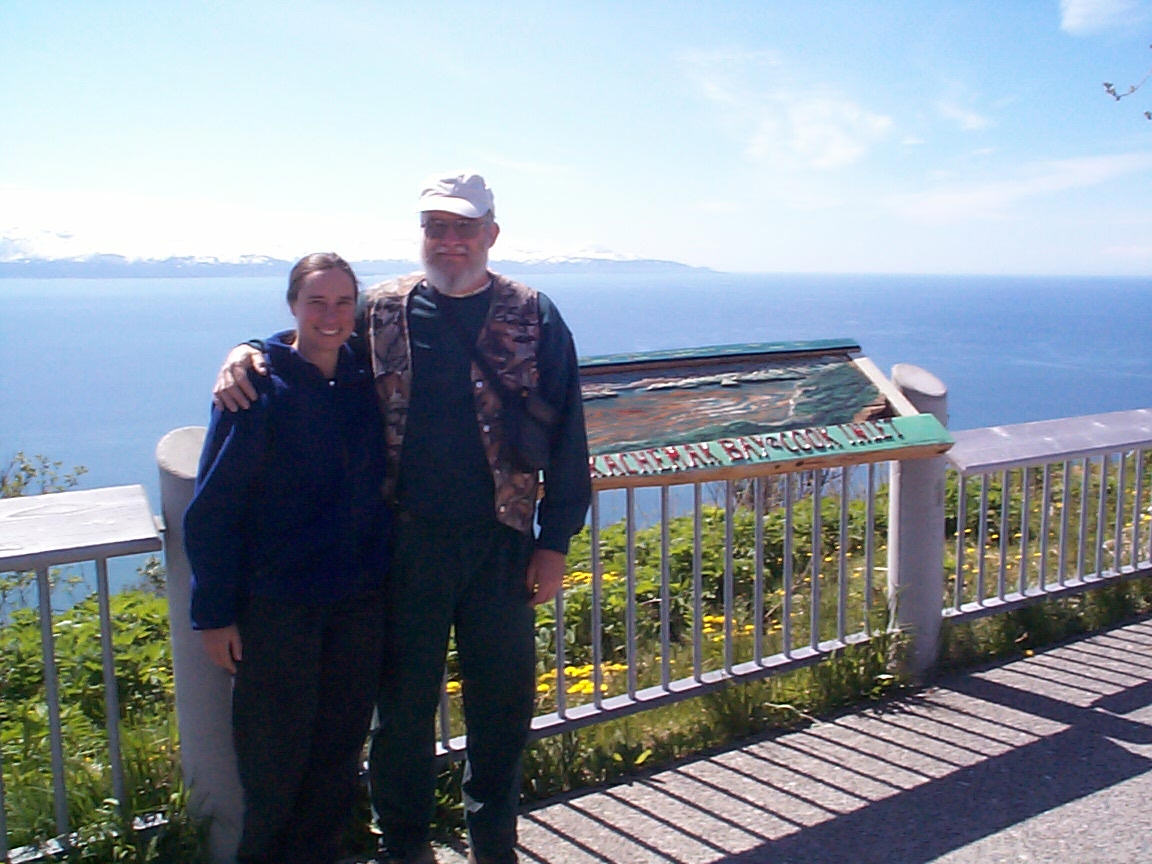 On the Way to Homer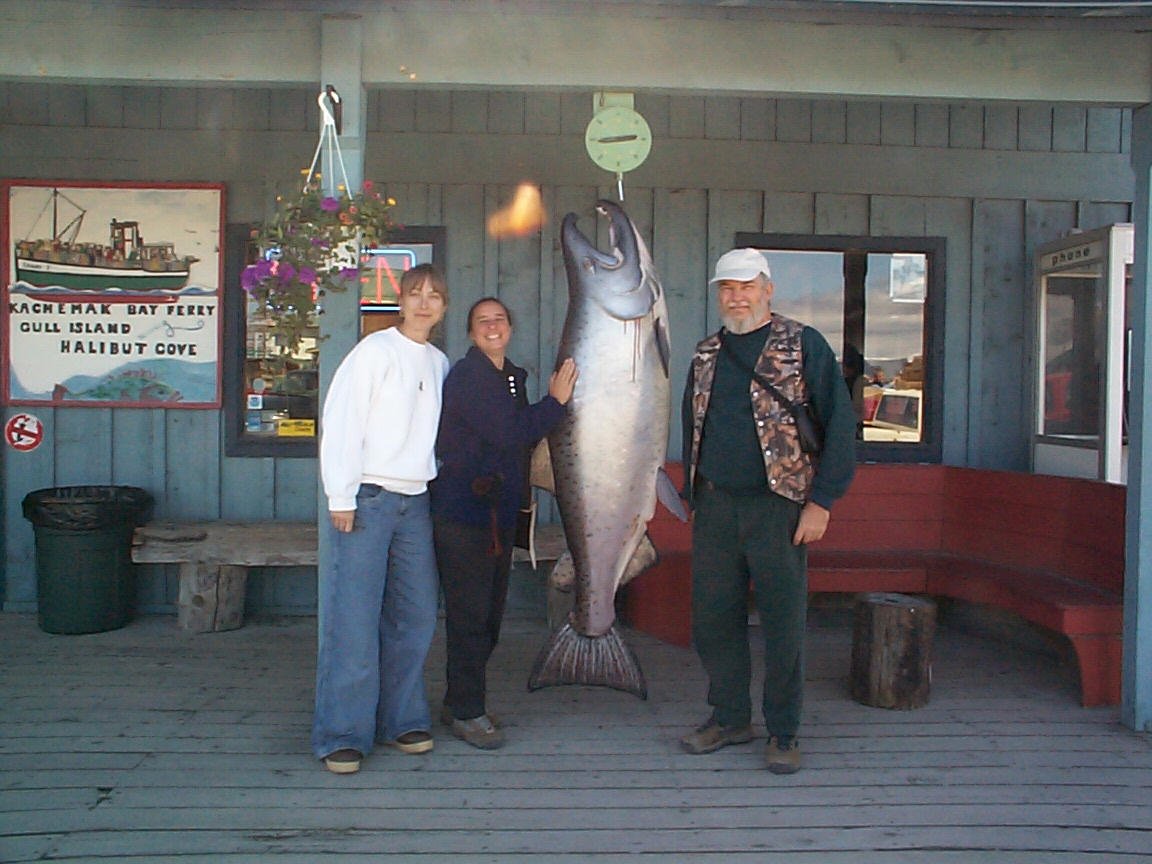 Joan, hate to tell you but your friend smells, well, fishy.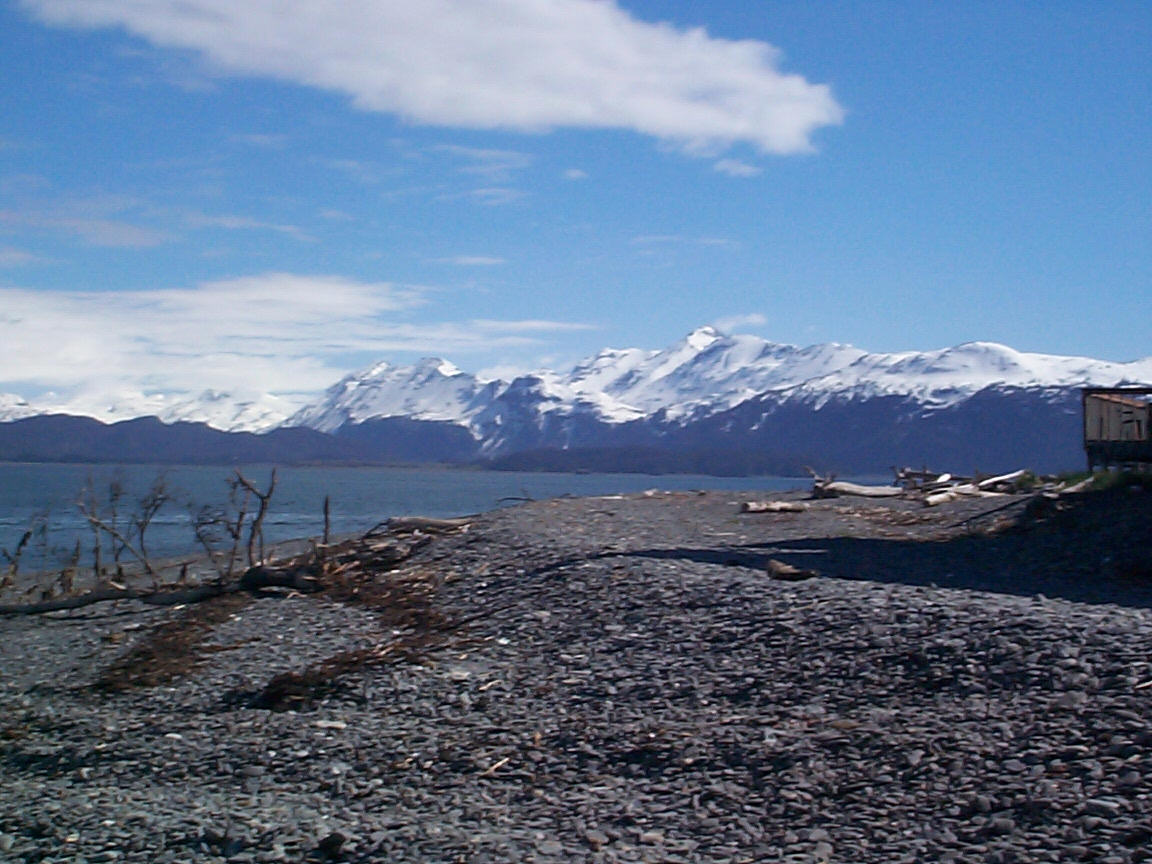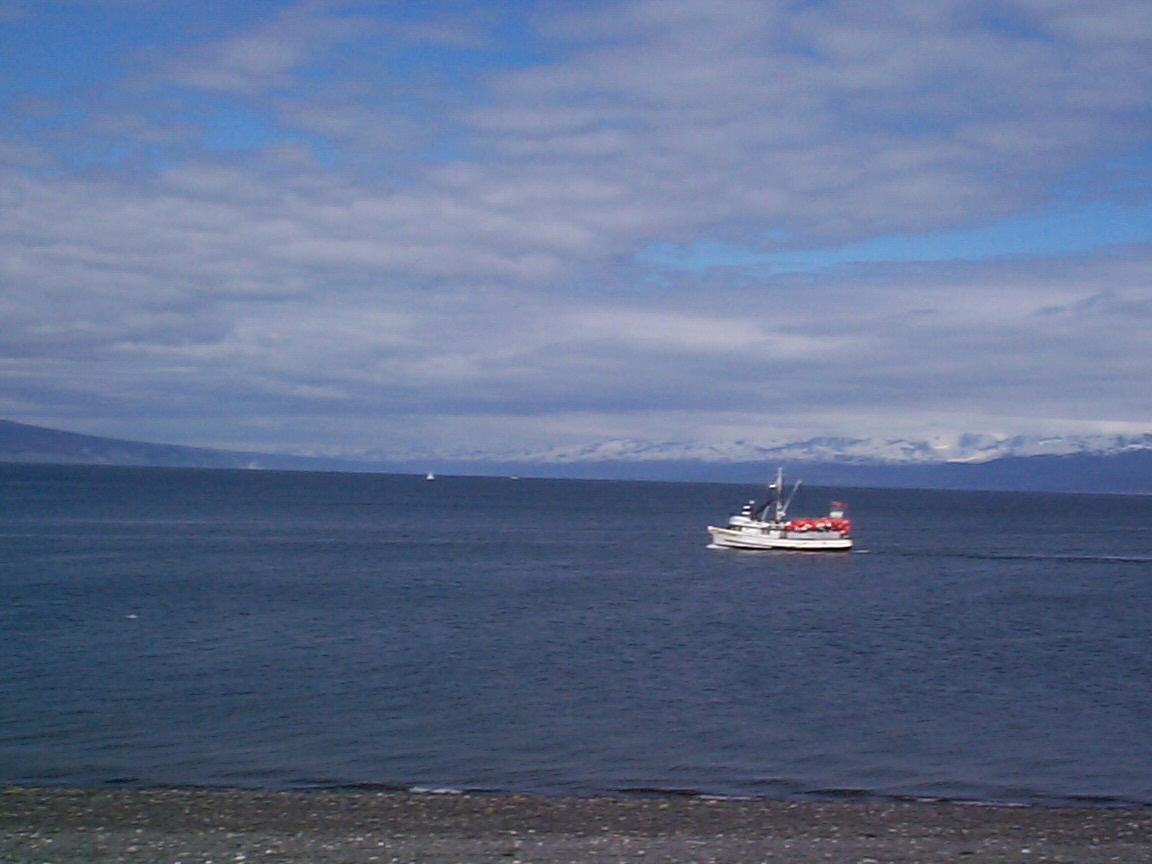 Homer - if you don't fish you can shop.
They call it "a quaint drinking village with a fishing problem".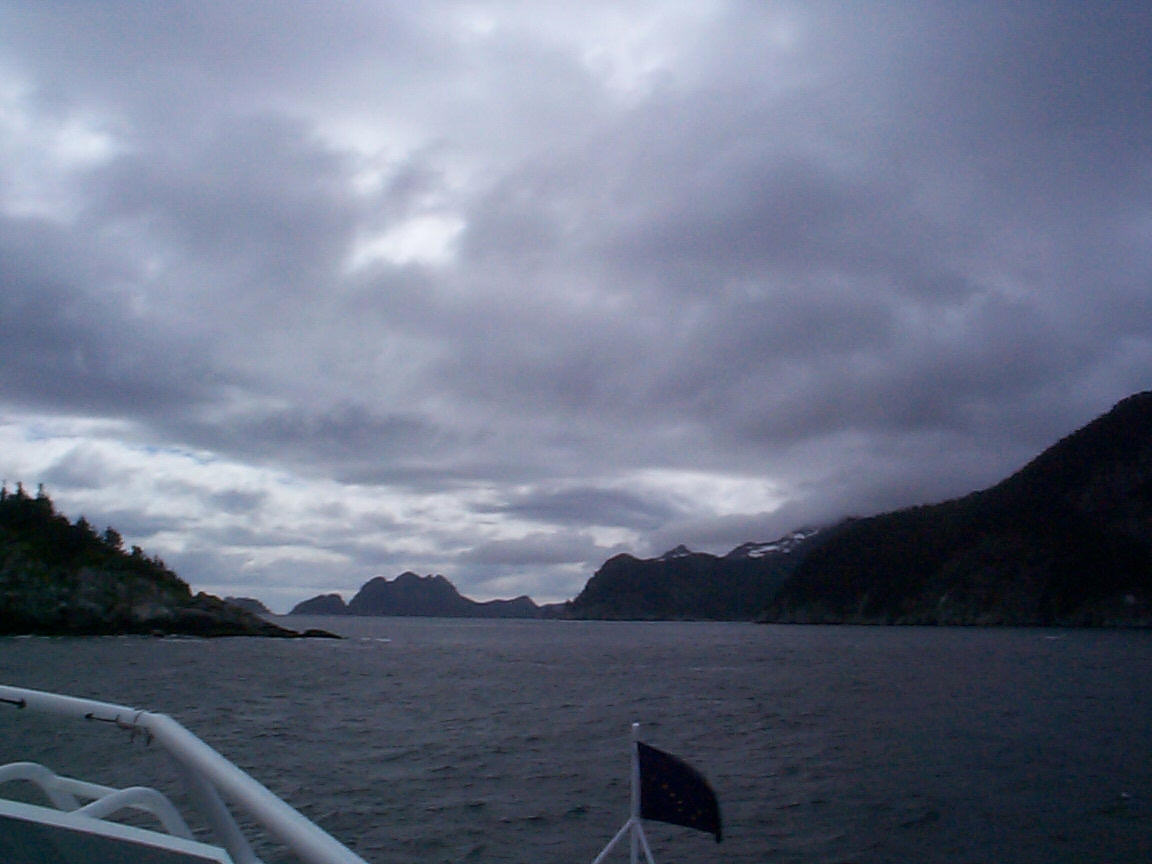 Out from Seward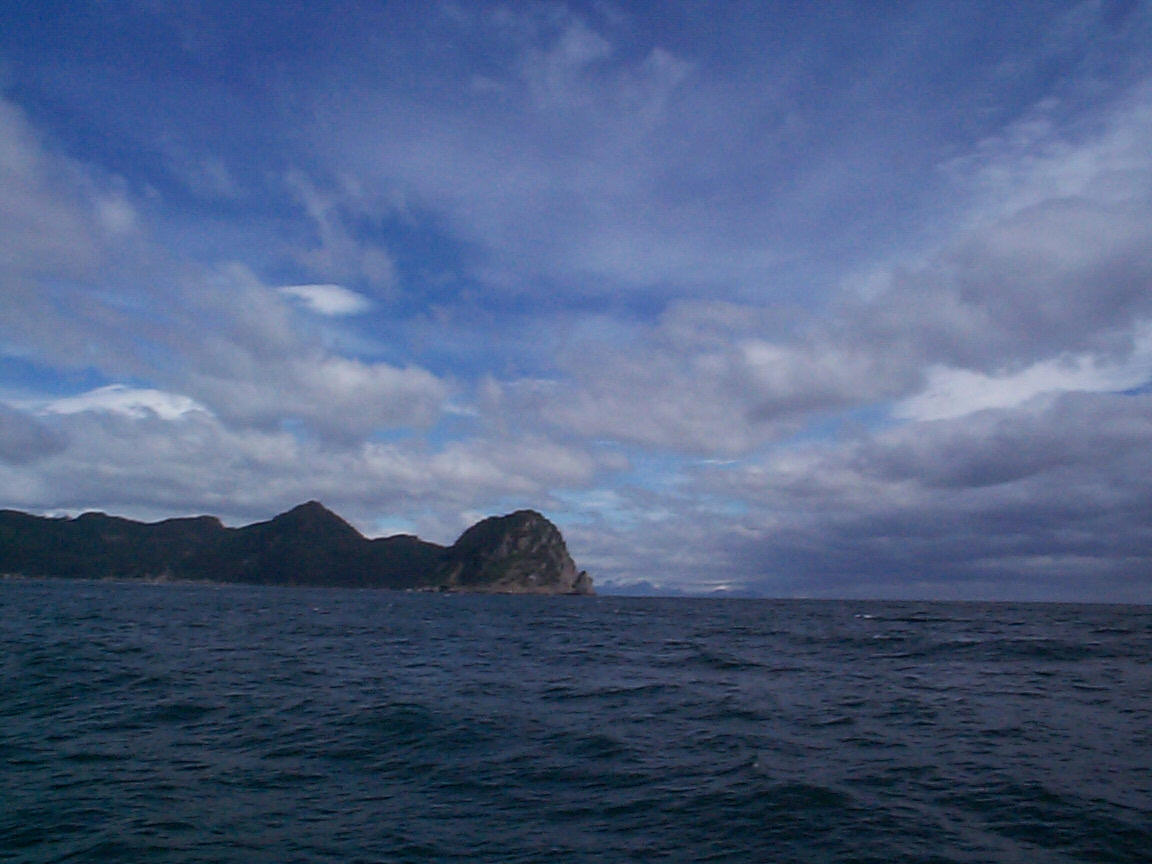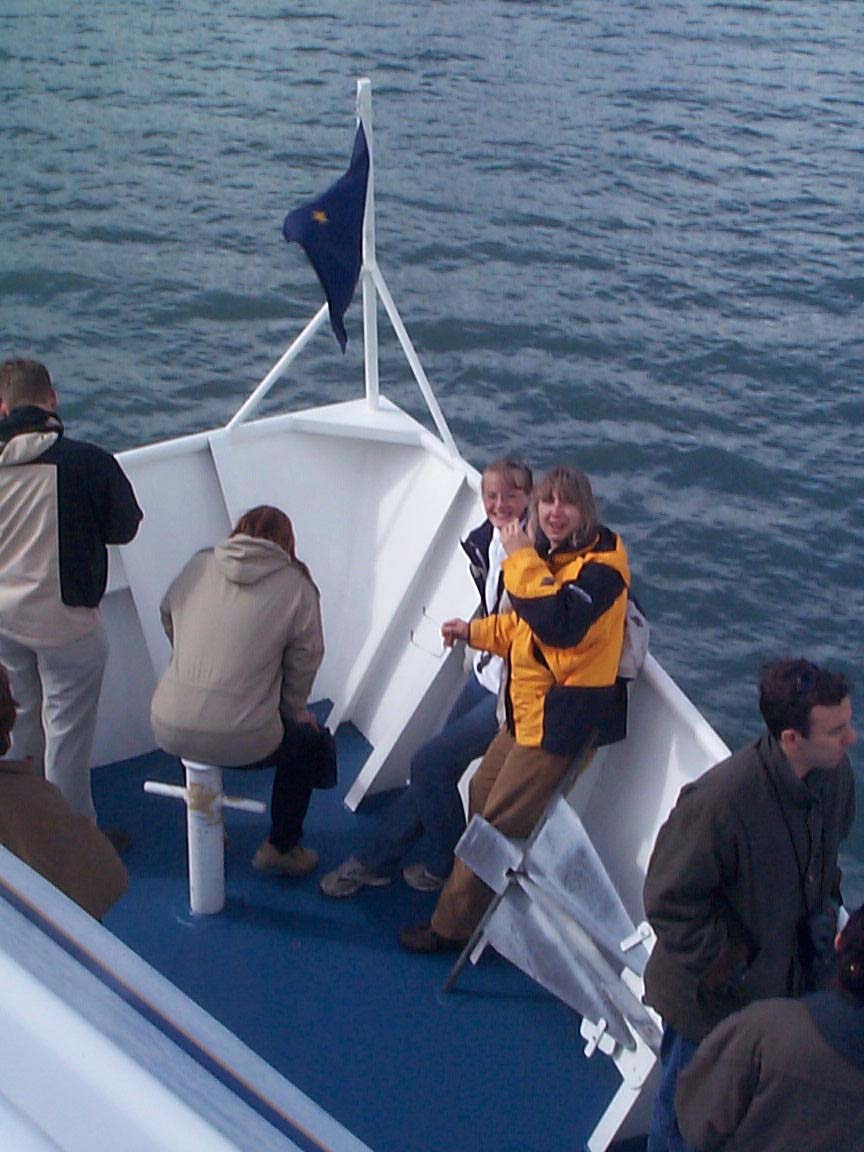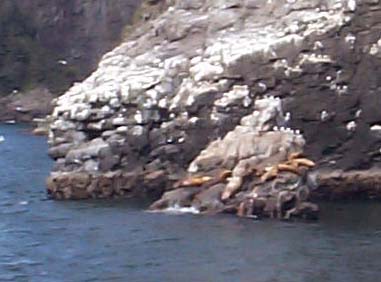 Rowan & Kit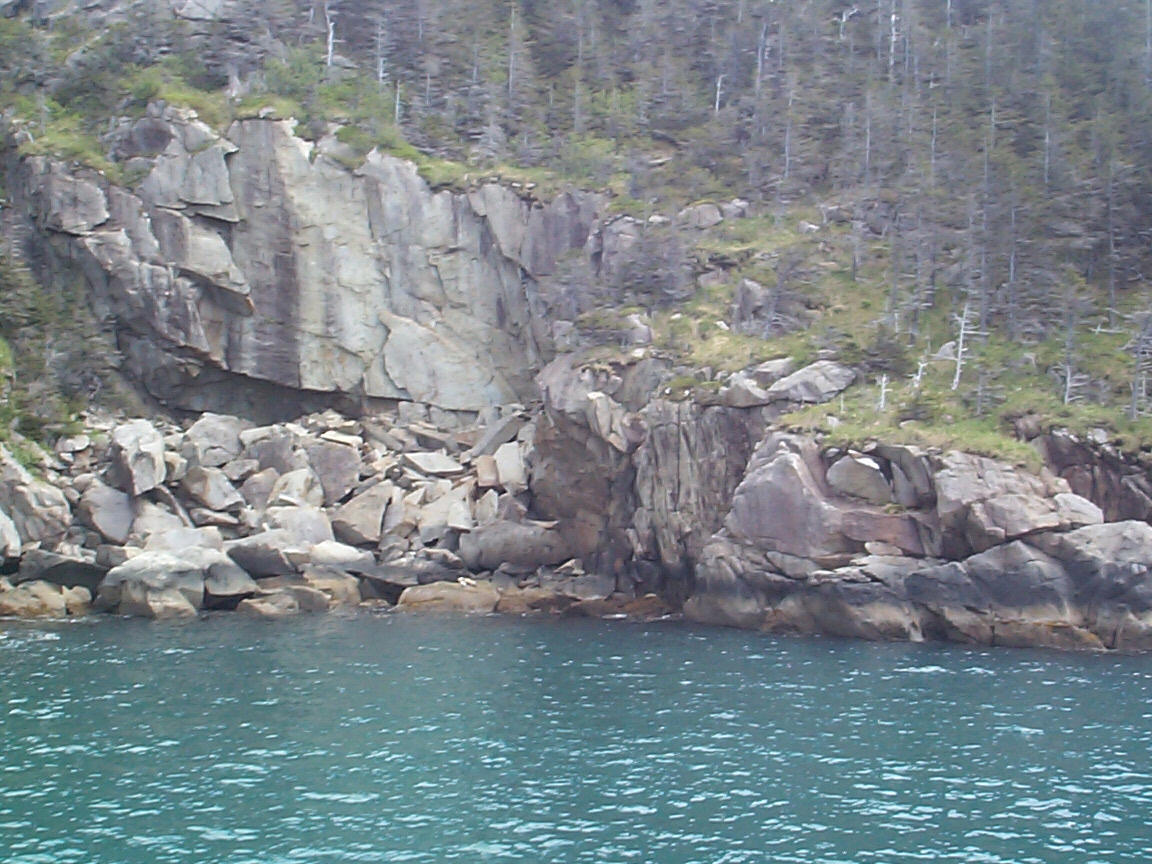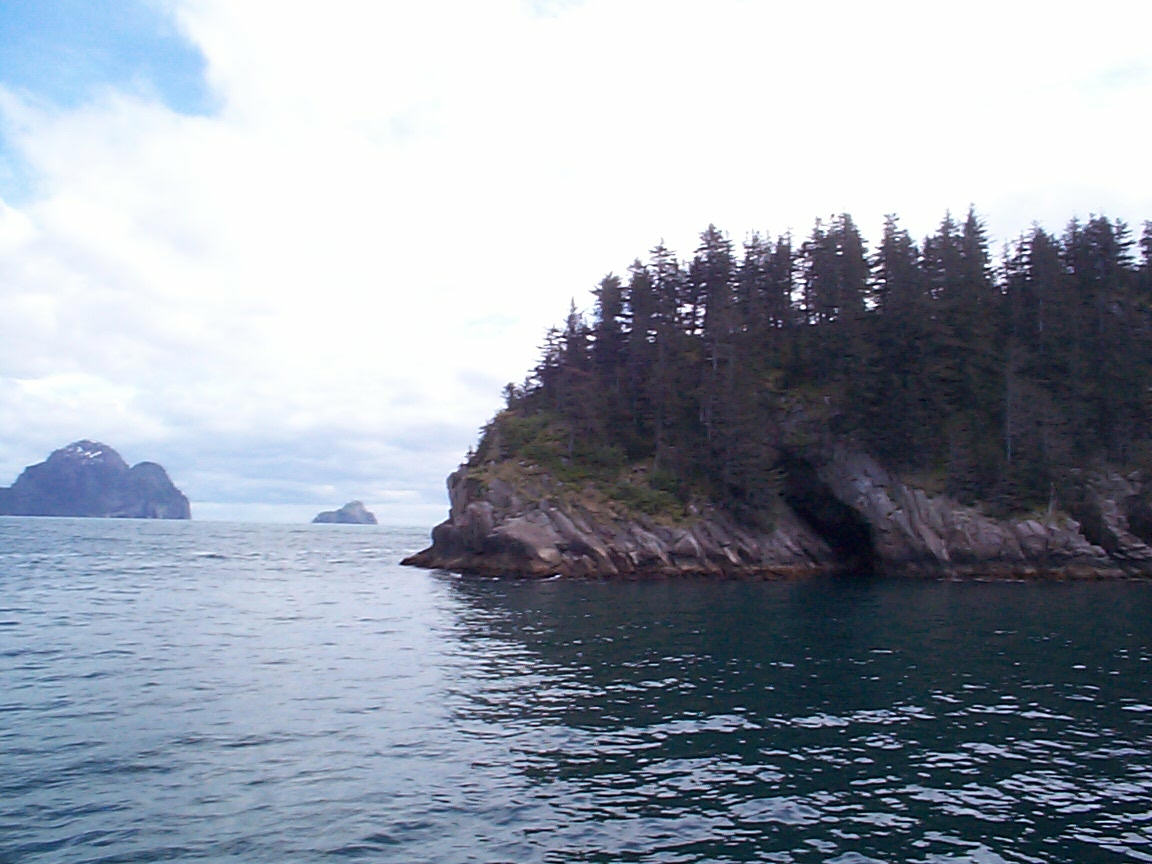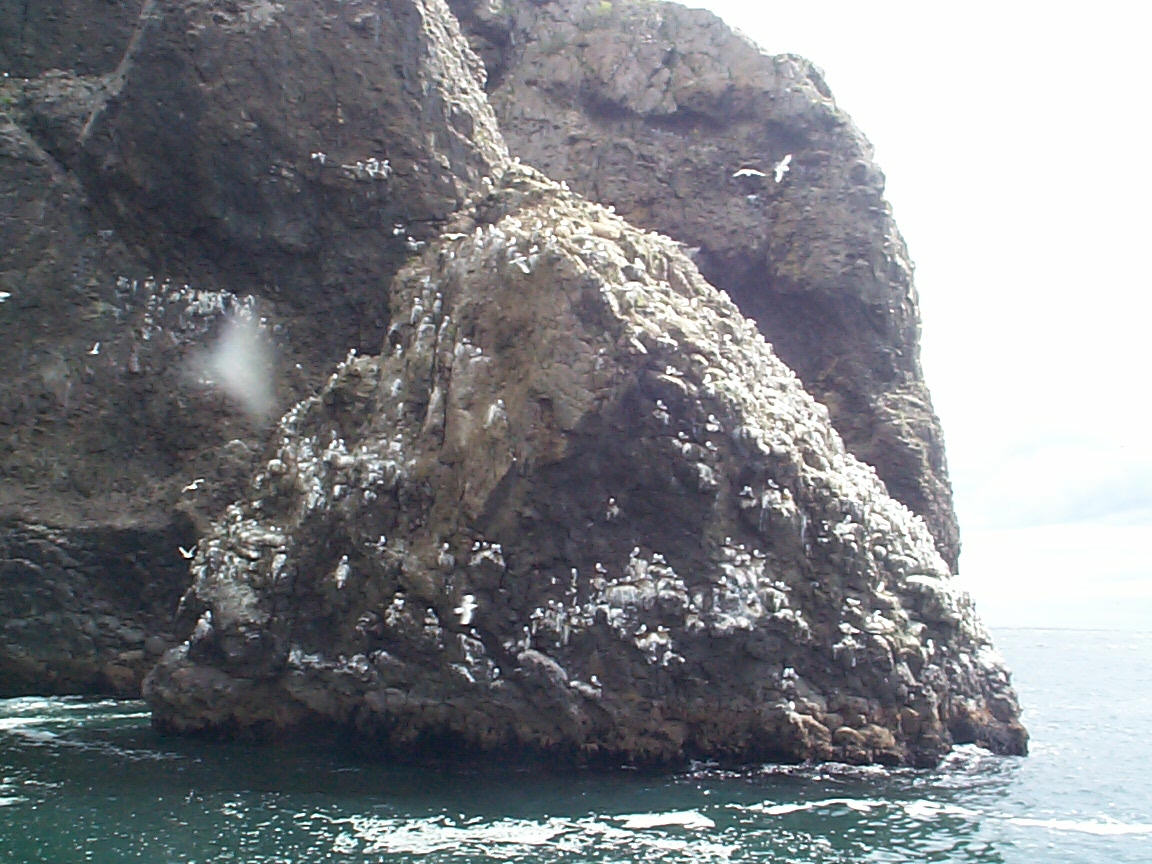 Otters & Harbor Seals & Sea Lions & Puffins & Cormorants & Black Backed Kittiwakes & Black Bears & Mountain Goats & a Humpback Whale!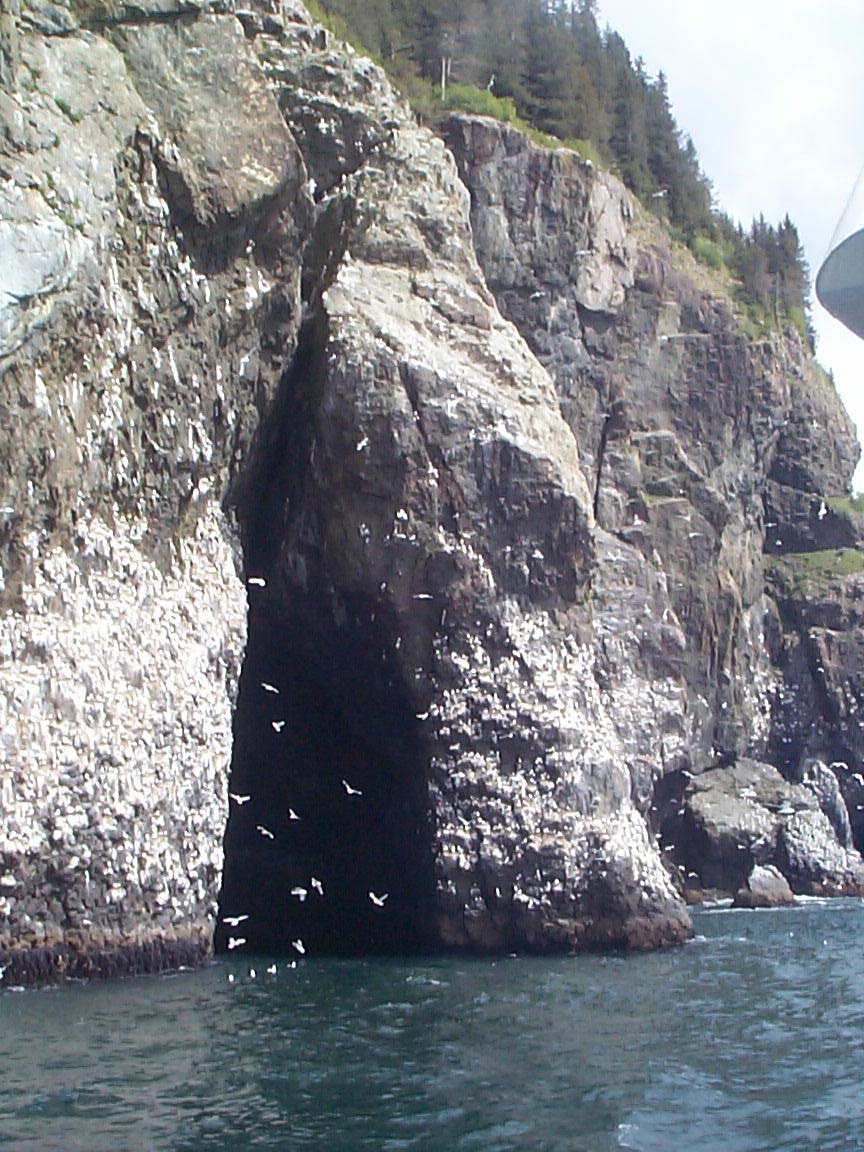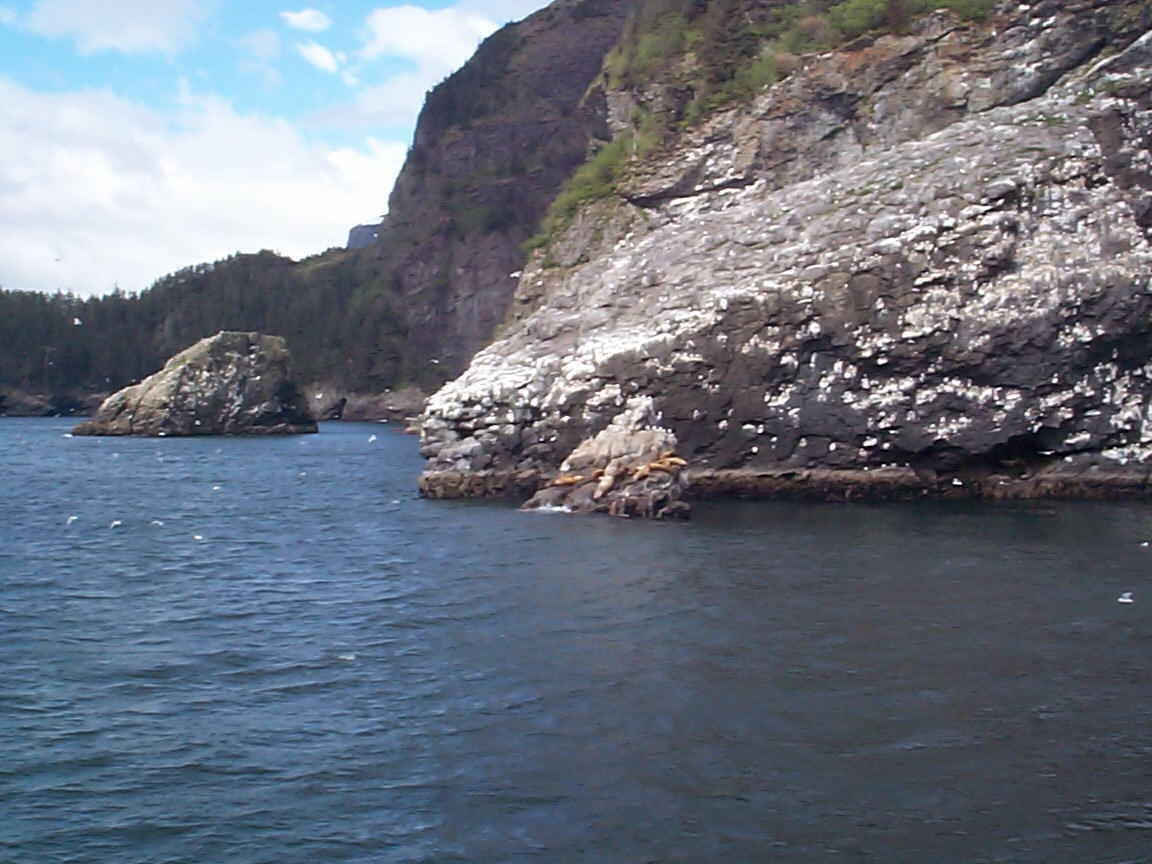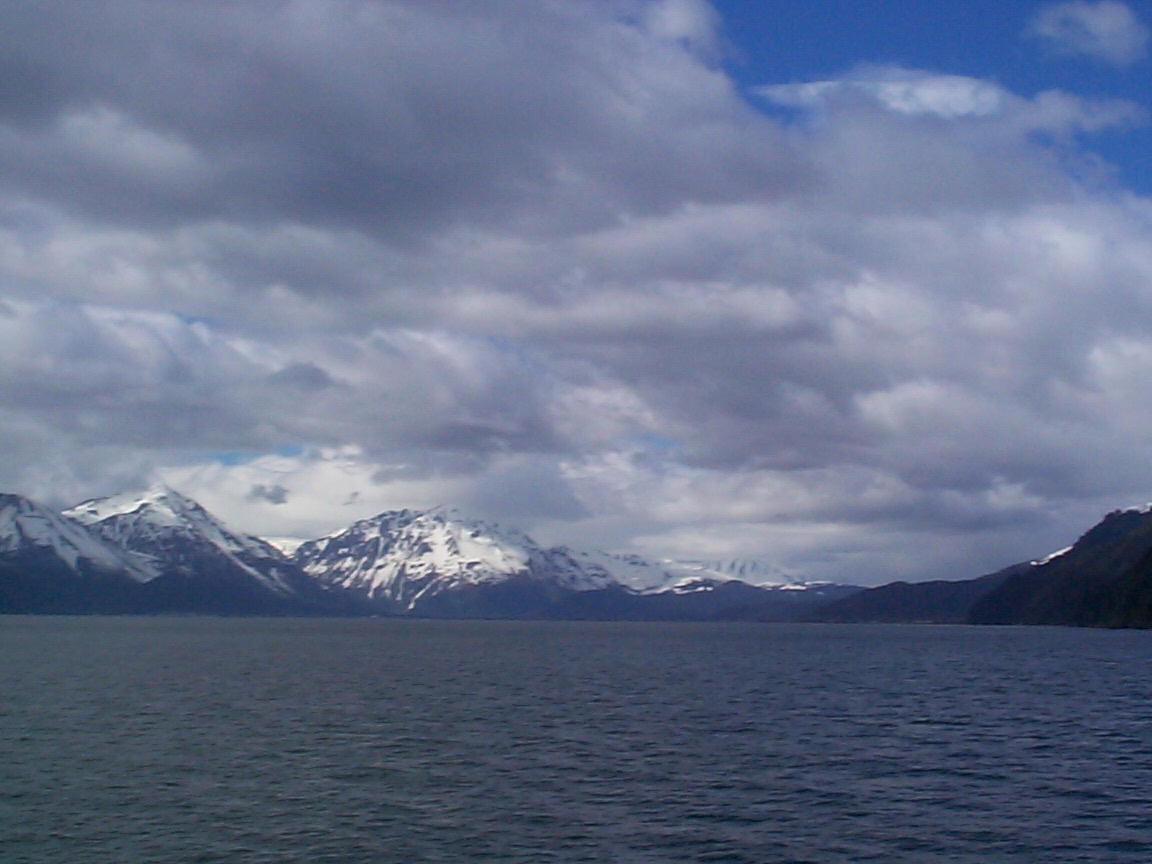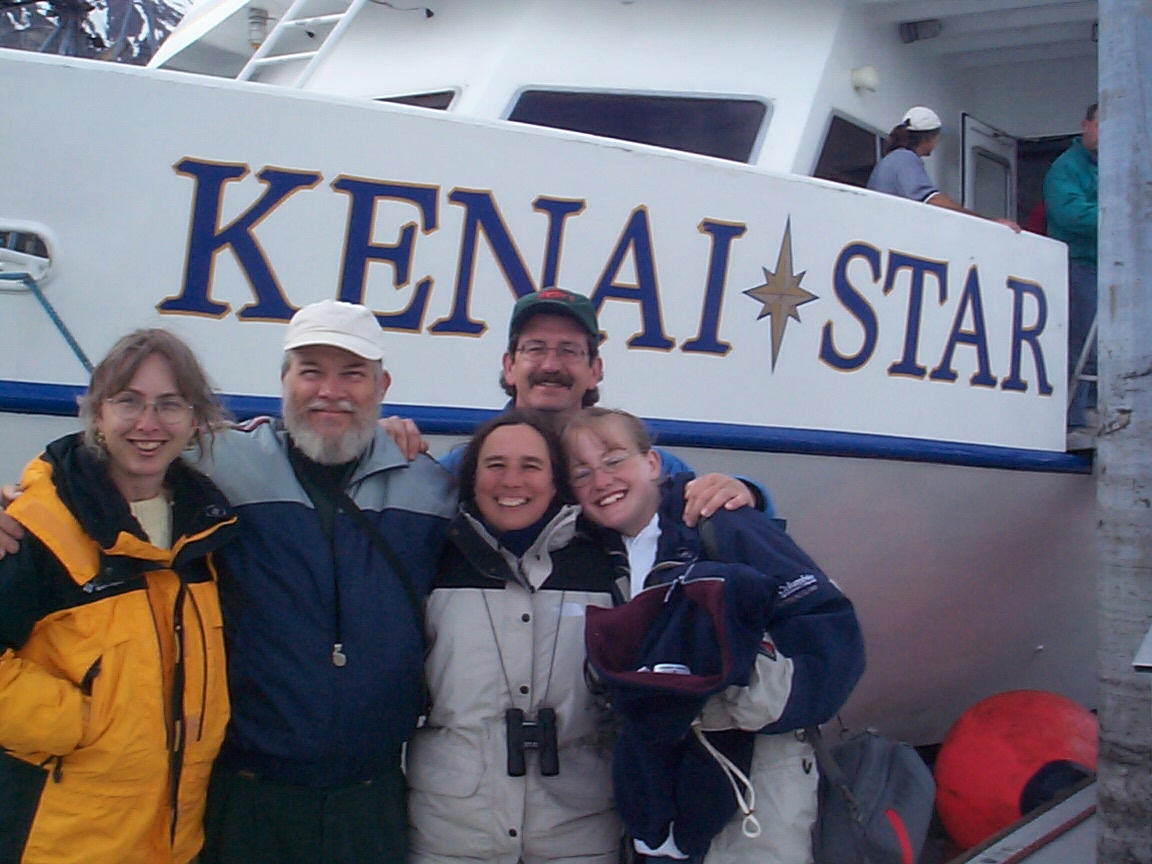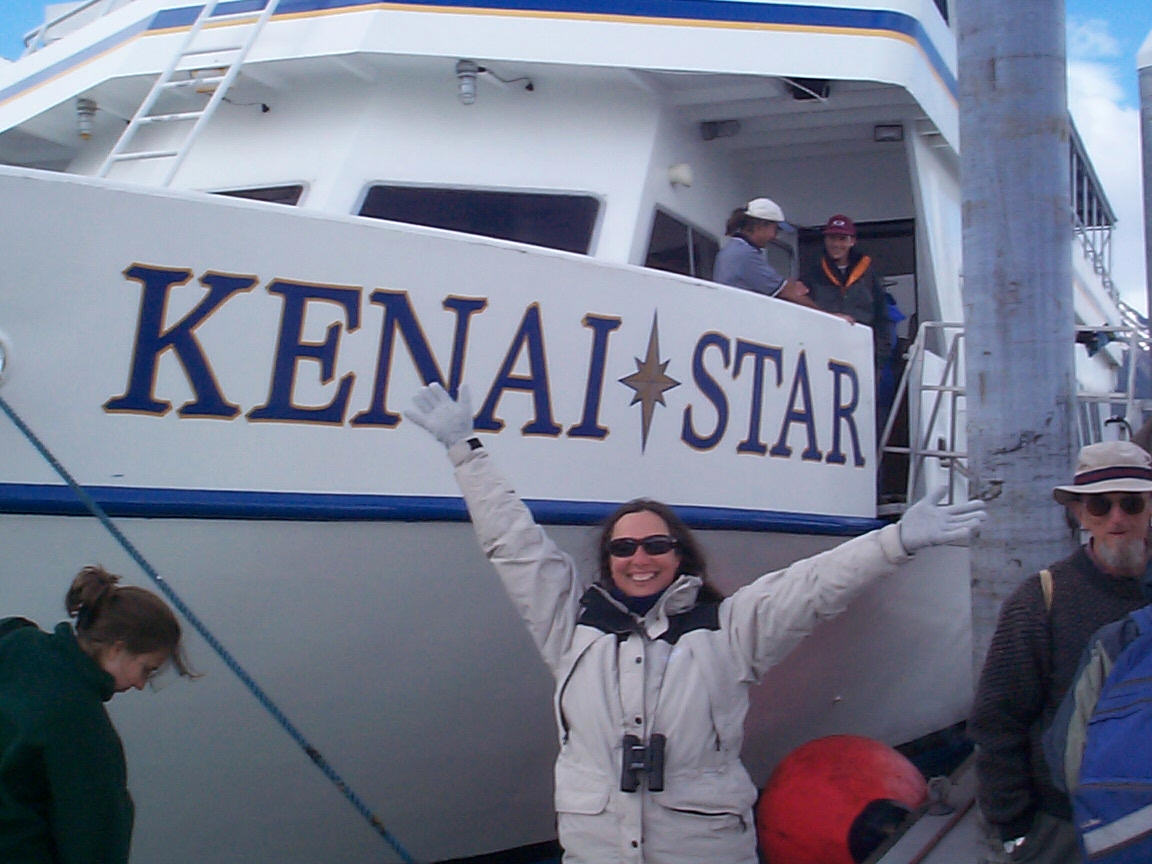 Tom (or was it Walker?) said if my grin was any wider the top of my head would've fallen off.




Exit Glacier (on the way back from Seward) is the only one with a road almost up to it. (the road used to be closer to the glacier before it receeded - now it's a little walk) The blue of the ice is increadible!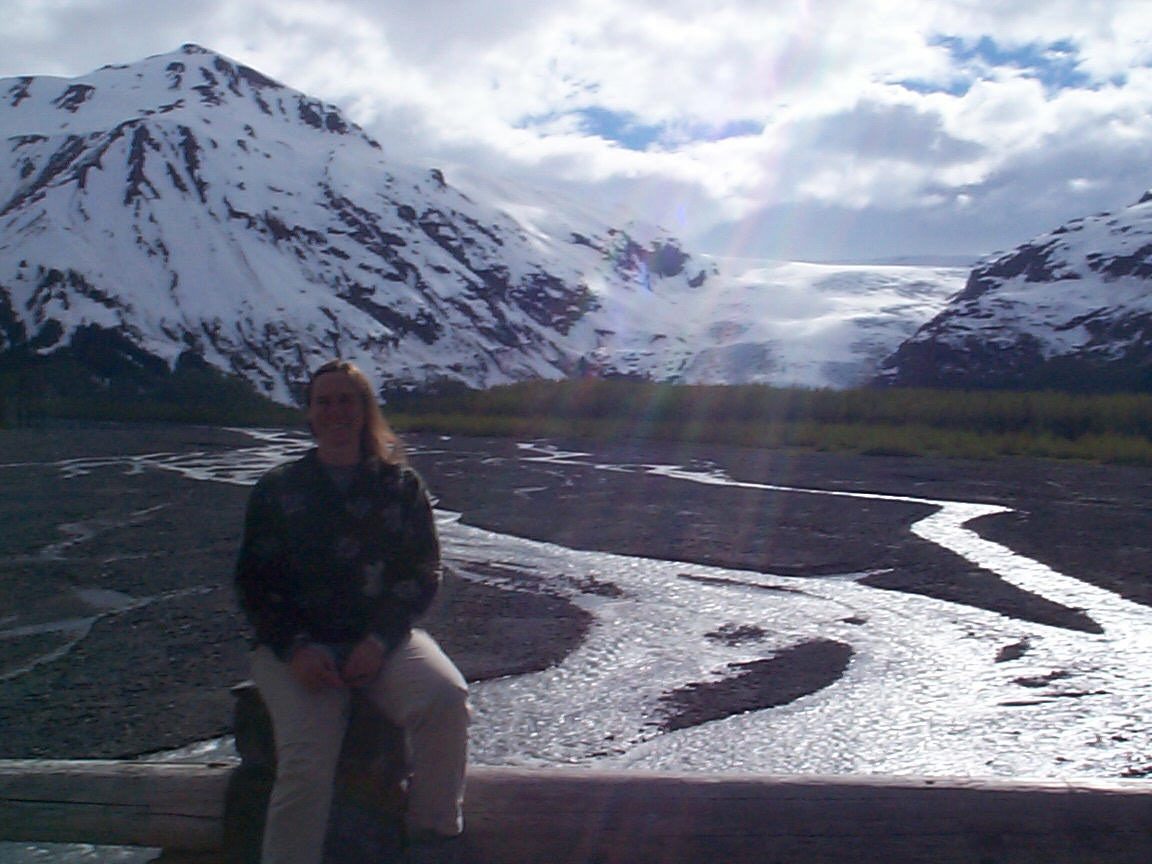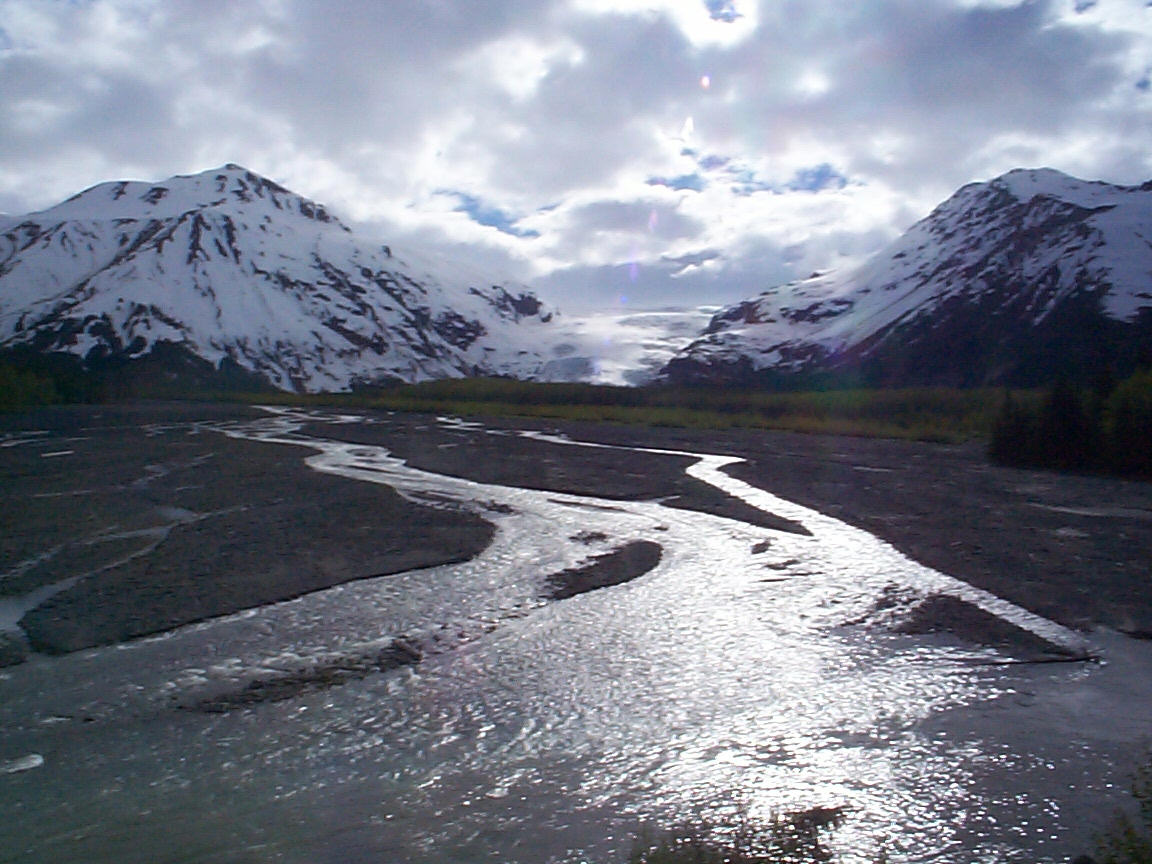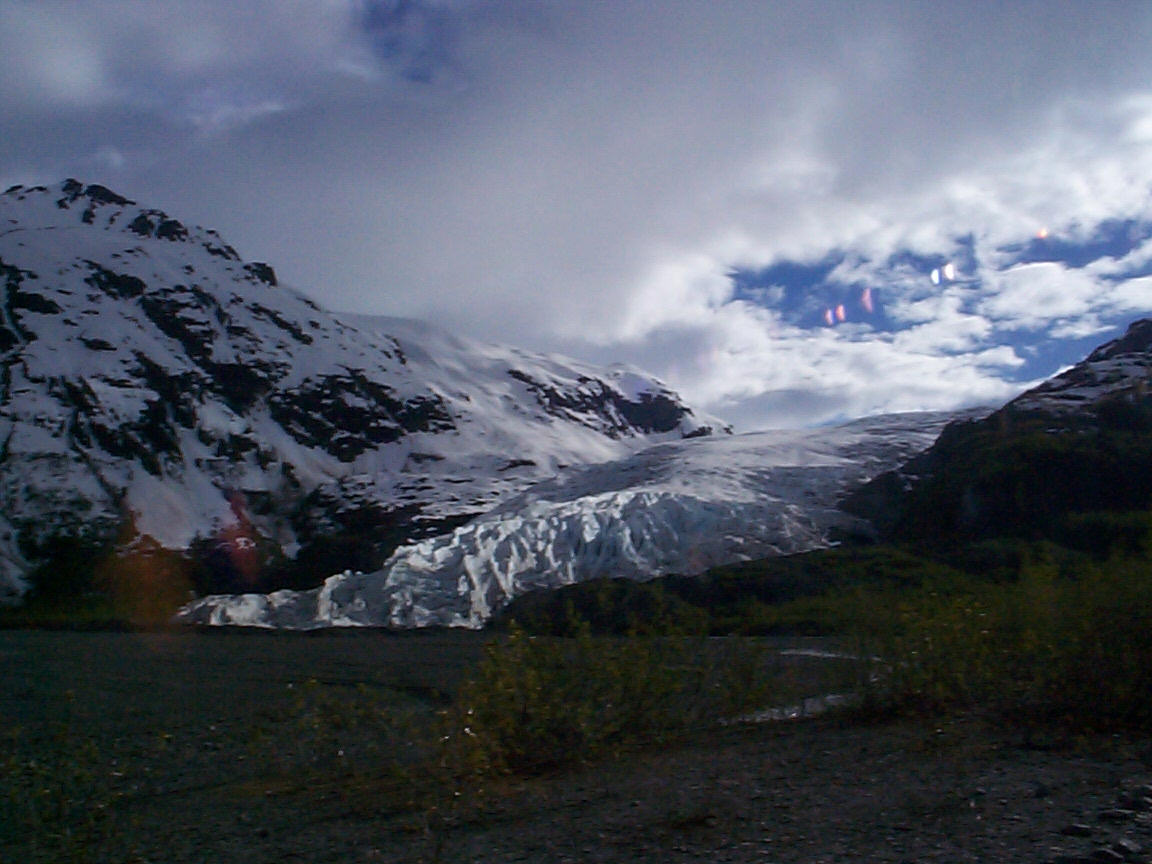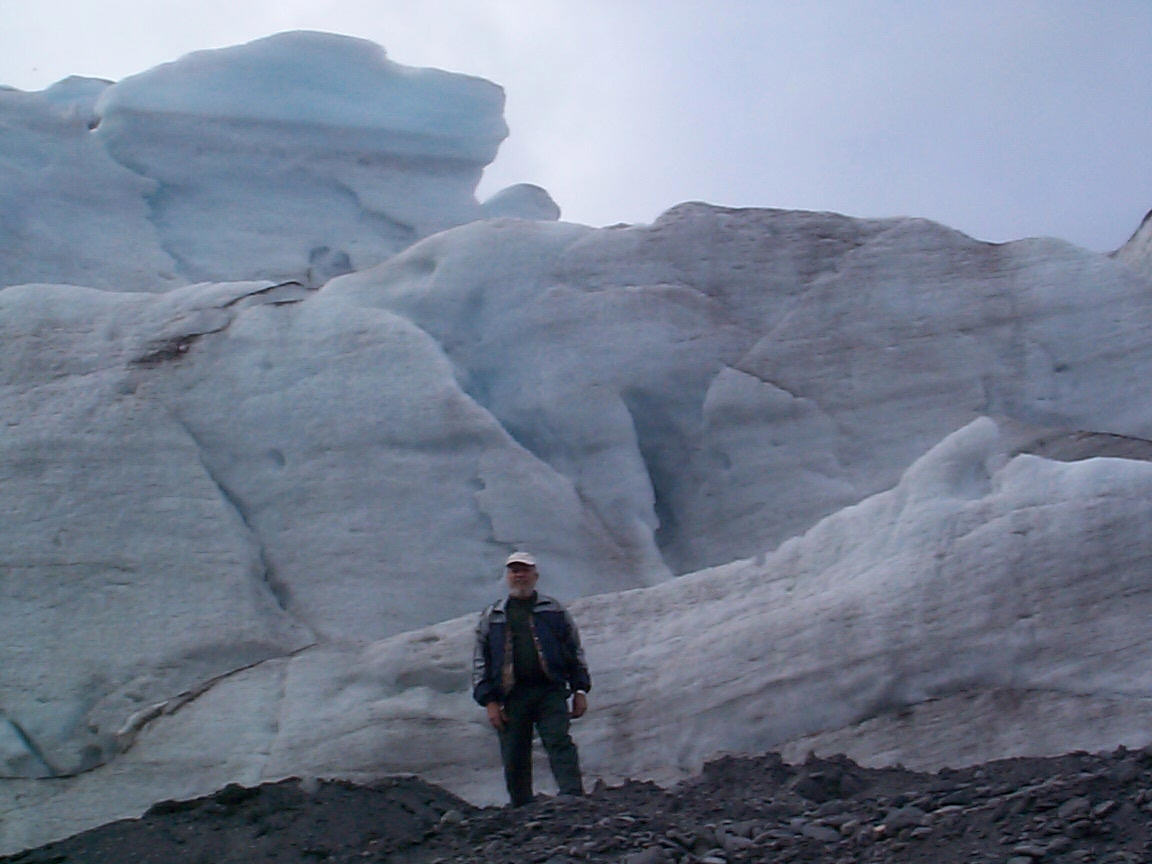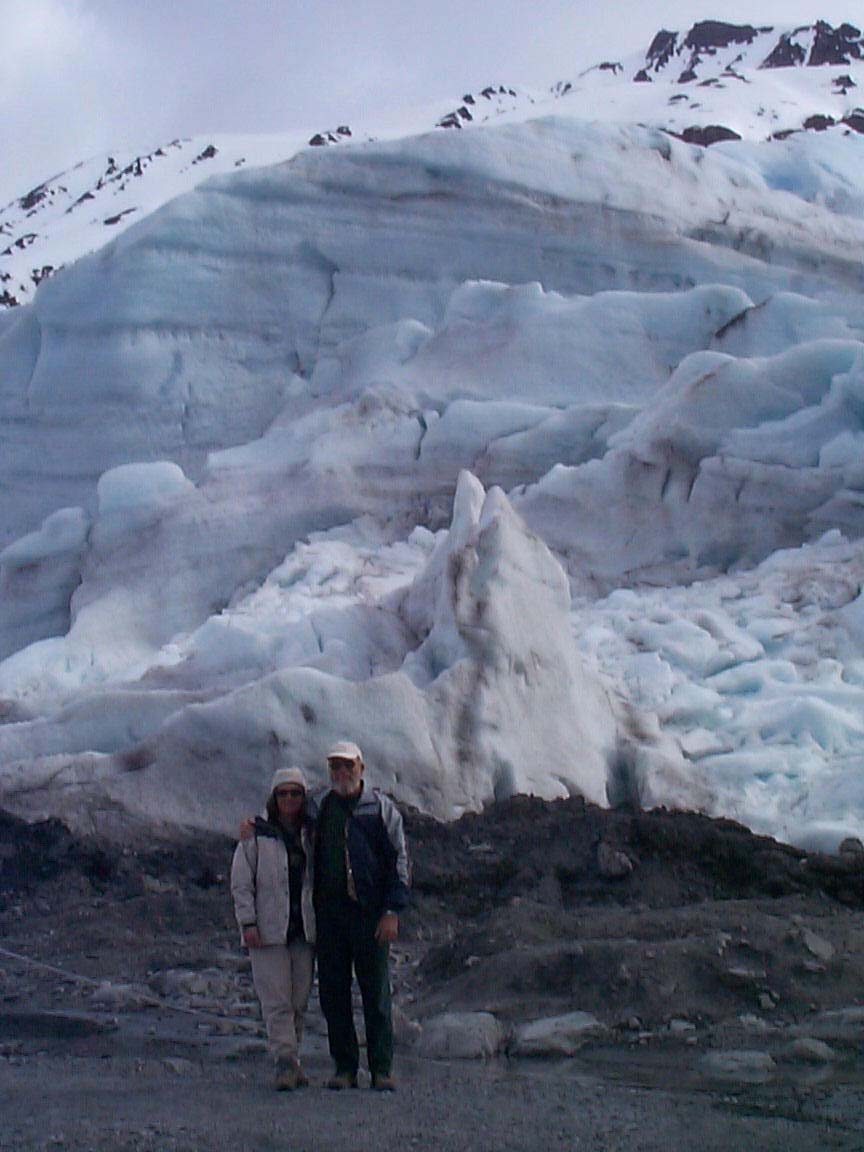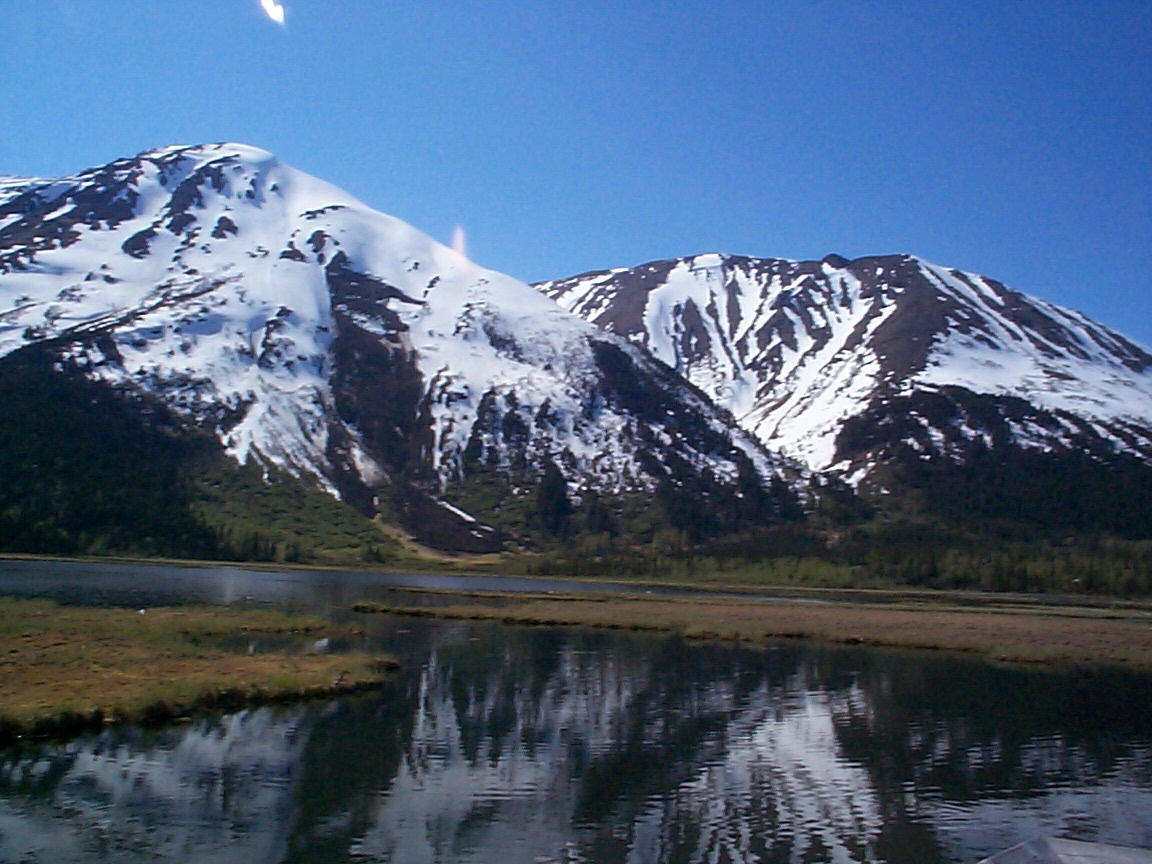 At the confluence of the Kenai and Moose Rivers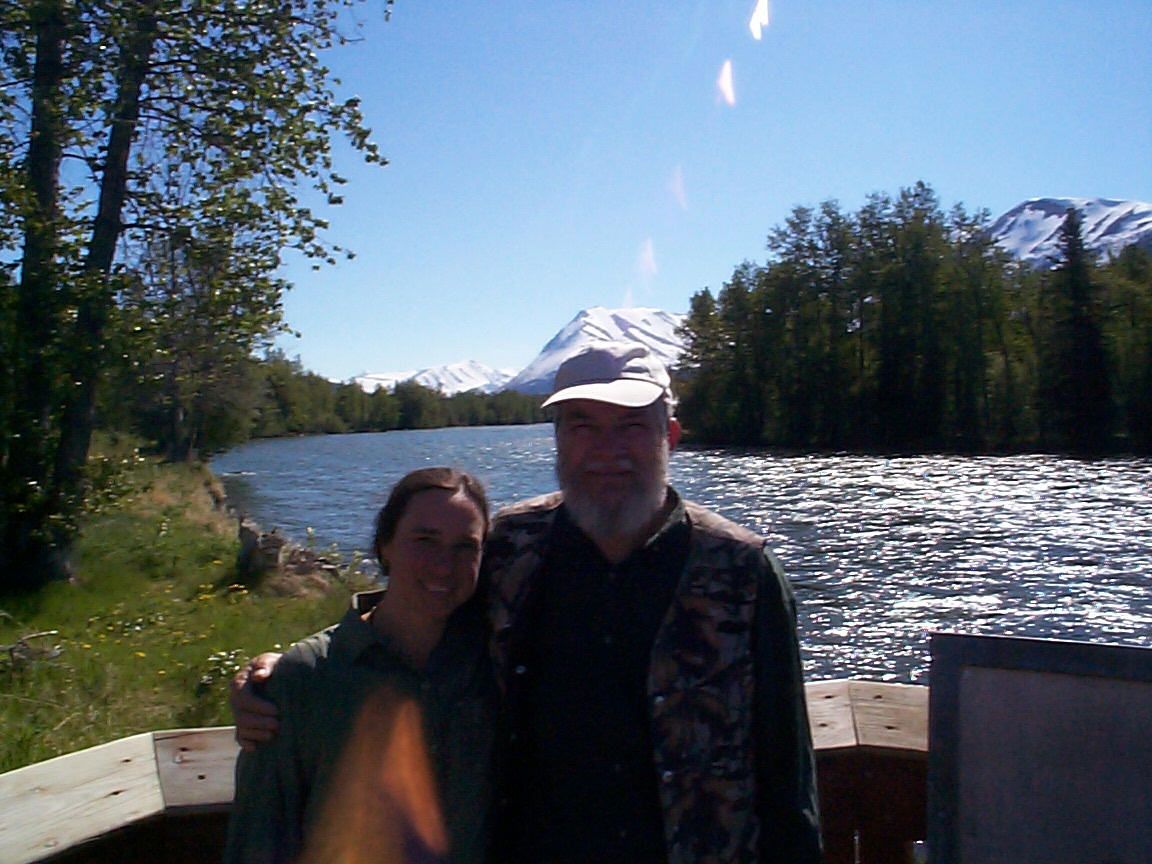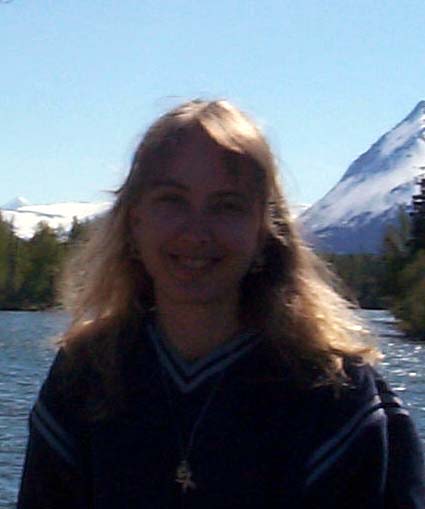 Rowan

The Kenai Canyon! (Note, no pictures were taken in the splashy part, sorry) (They also didn't let me take pictures of the helicopter that was filming for a PBS story about the refuge)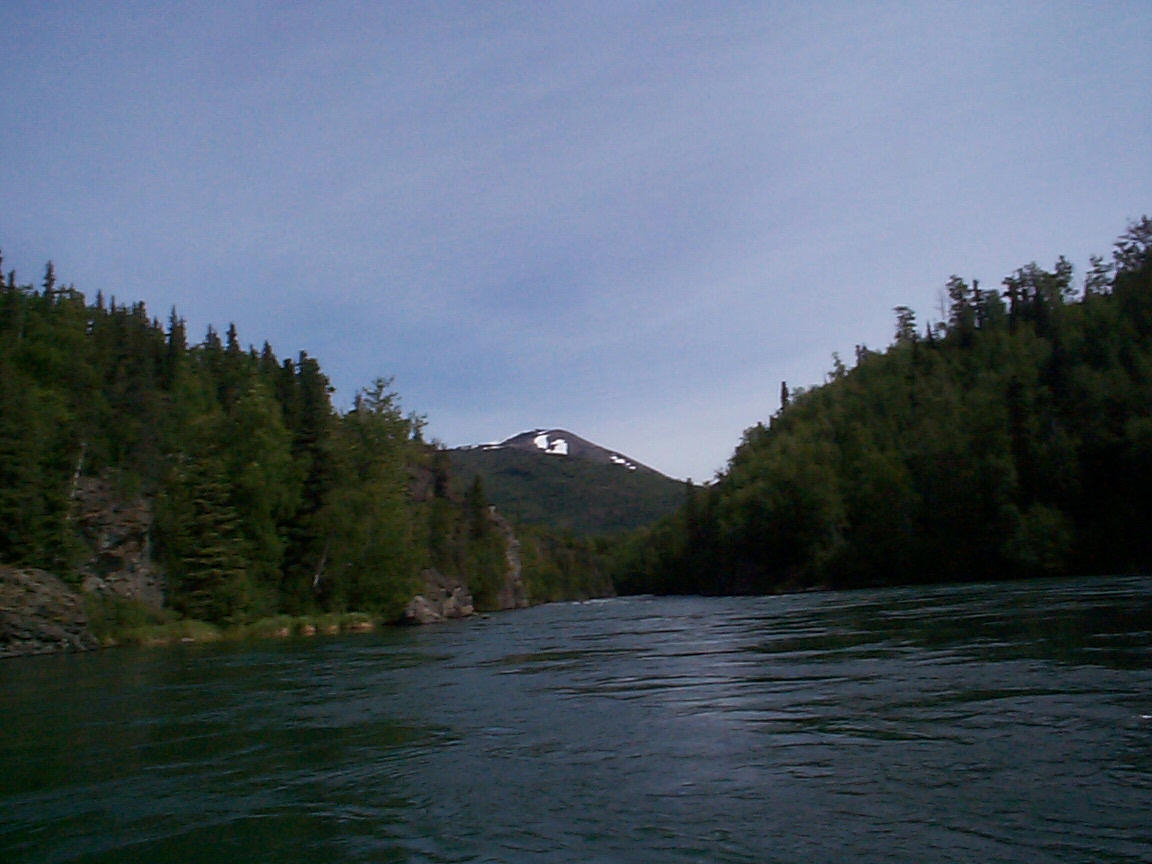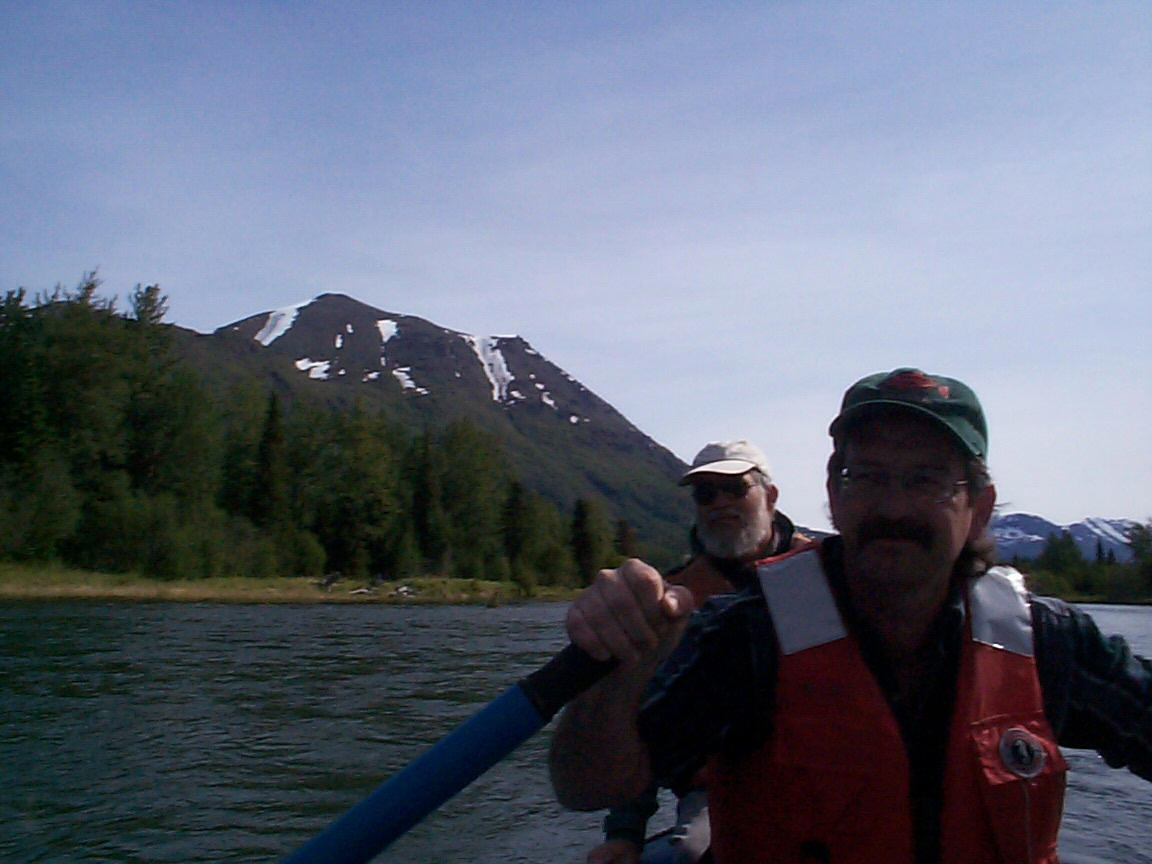 Walker, playing guide - don't hit rock!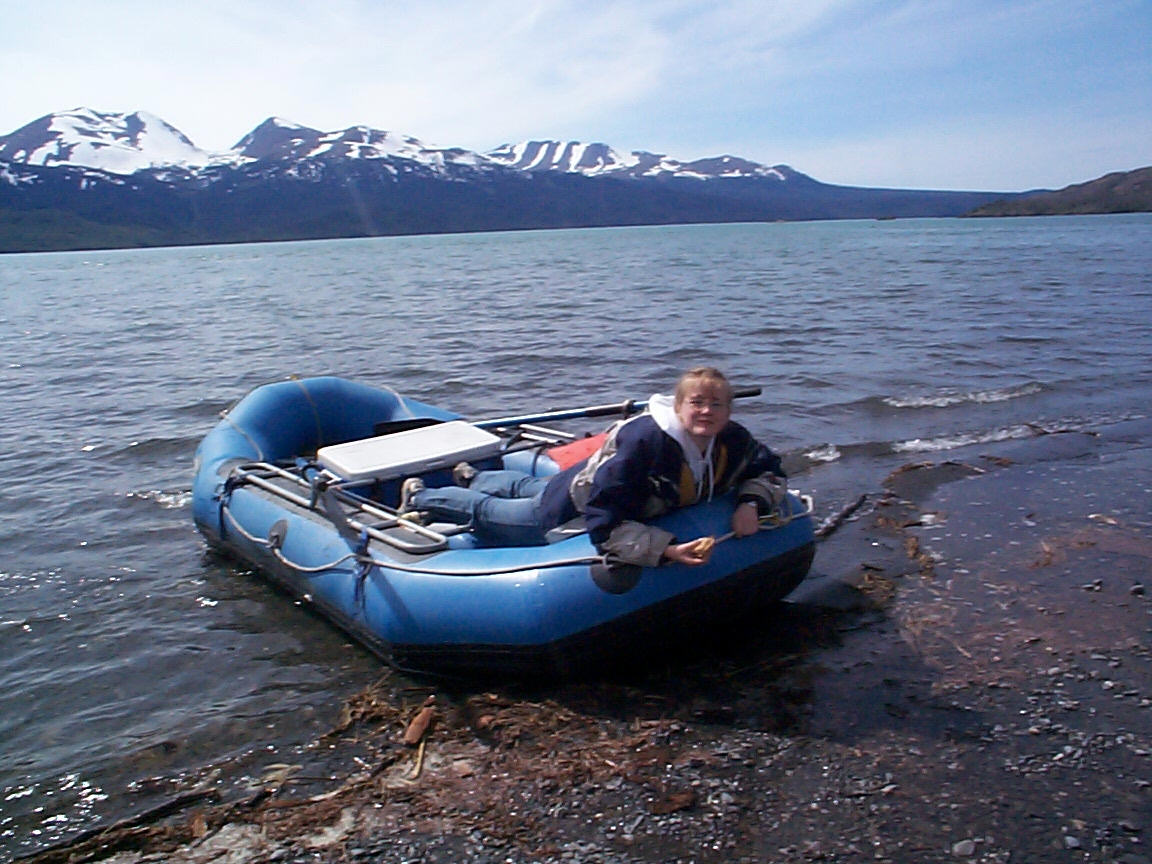 Basking in the sun on Skilak lake, waiting for a friend to "rescue" us and bring us to the boat ramp.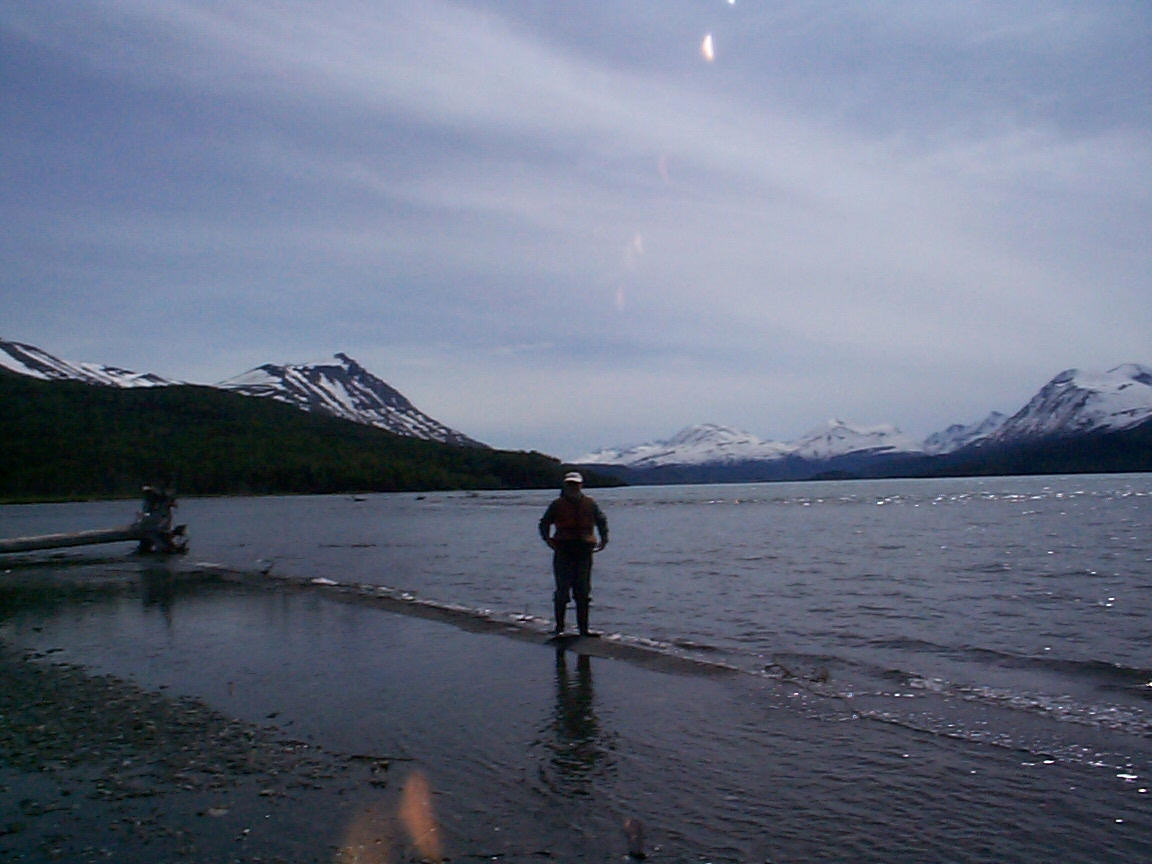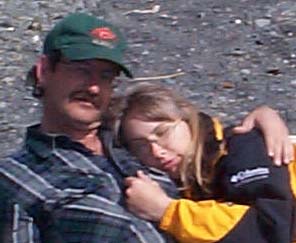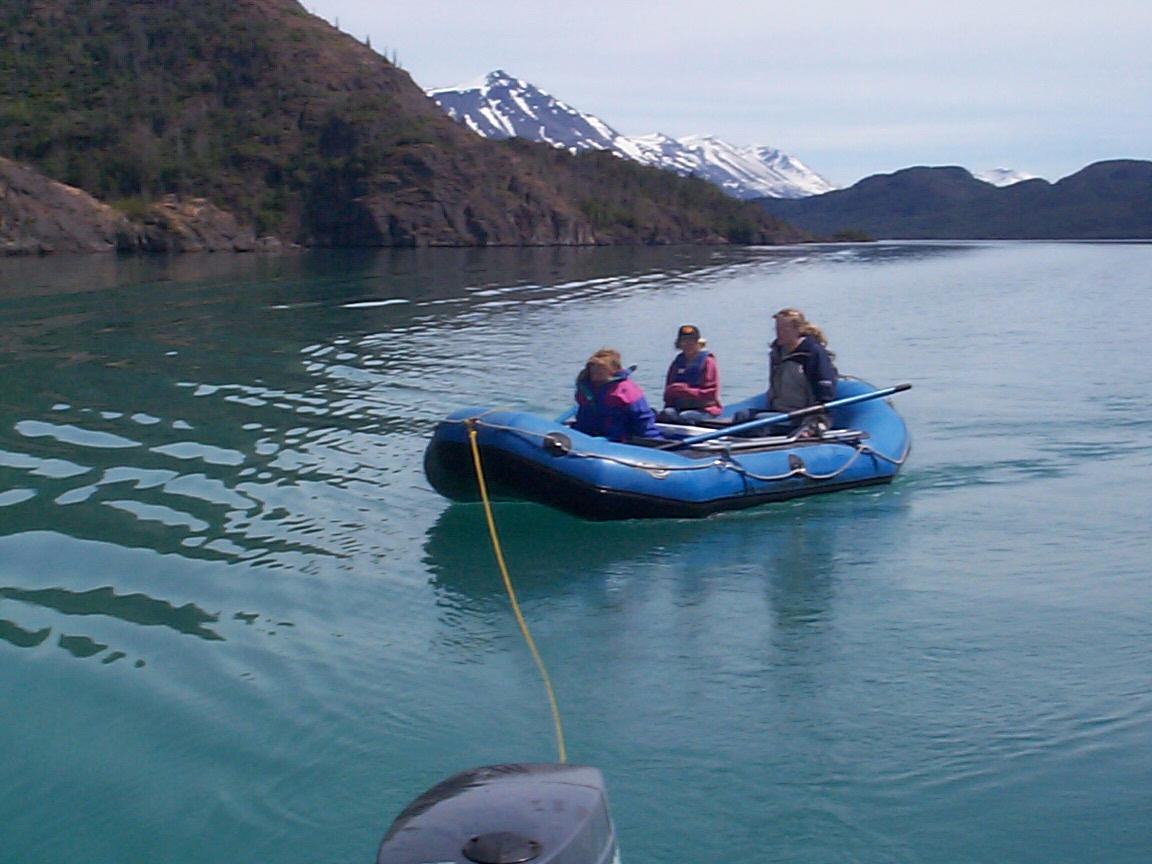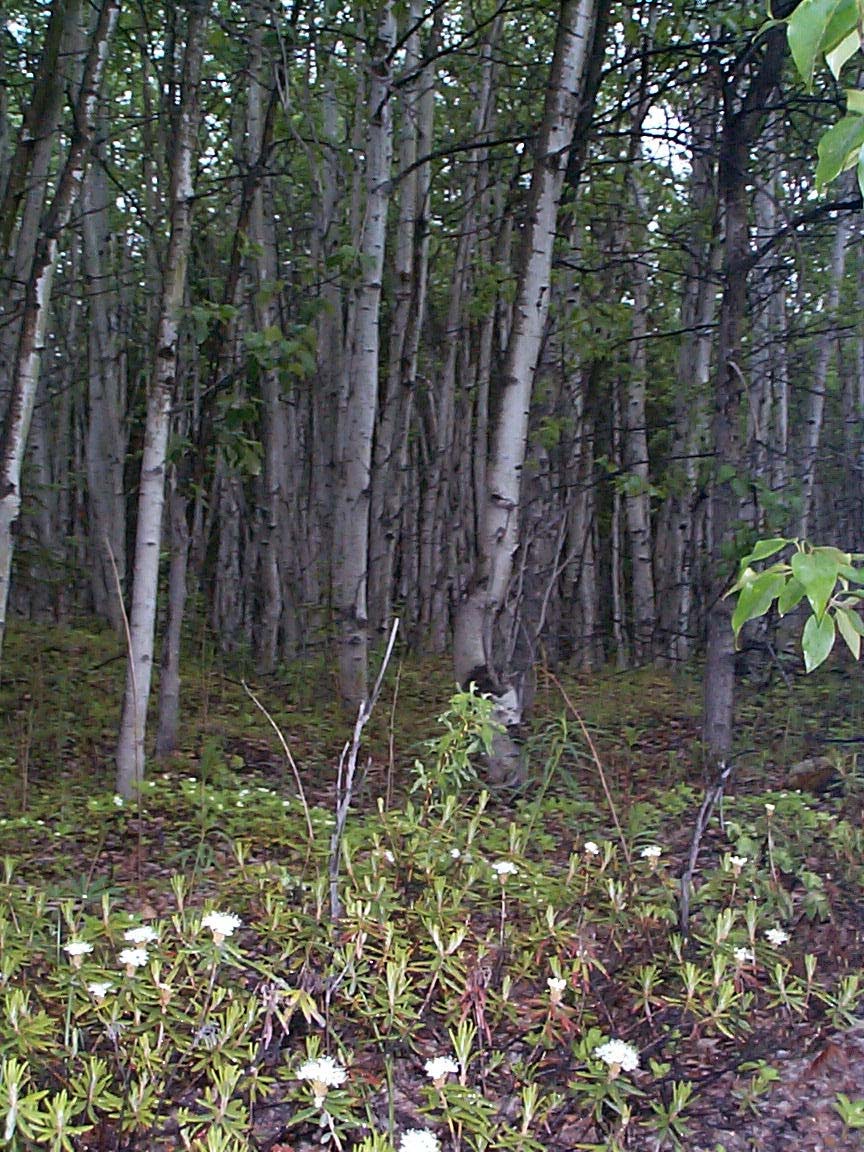 Aspen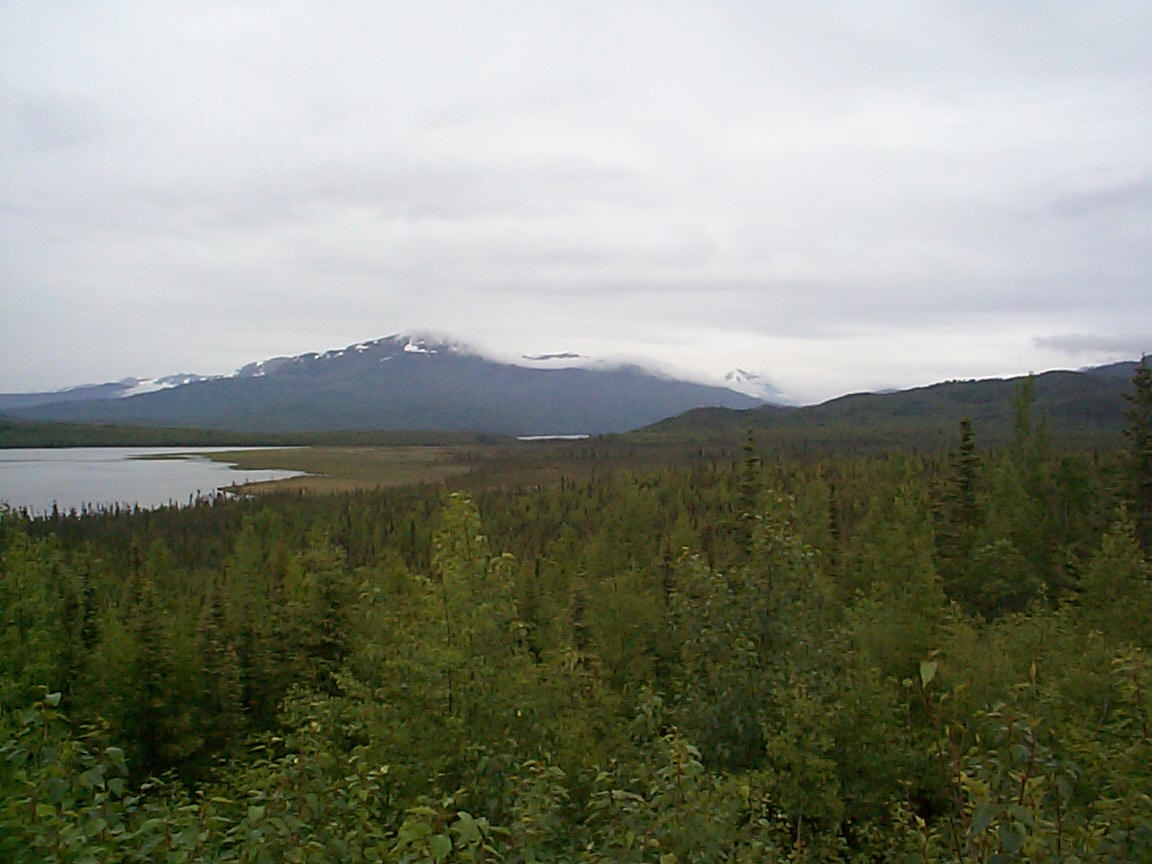 Where the wolves howl.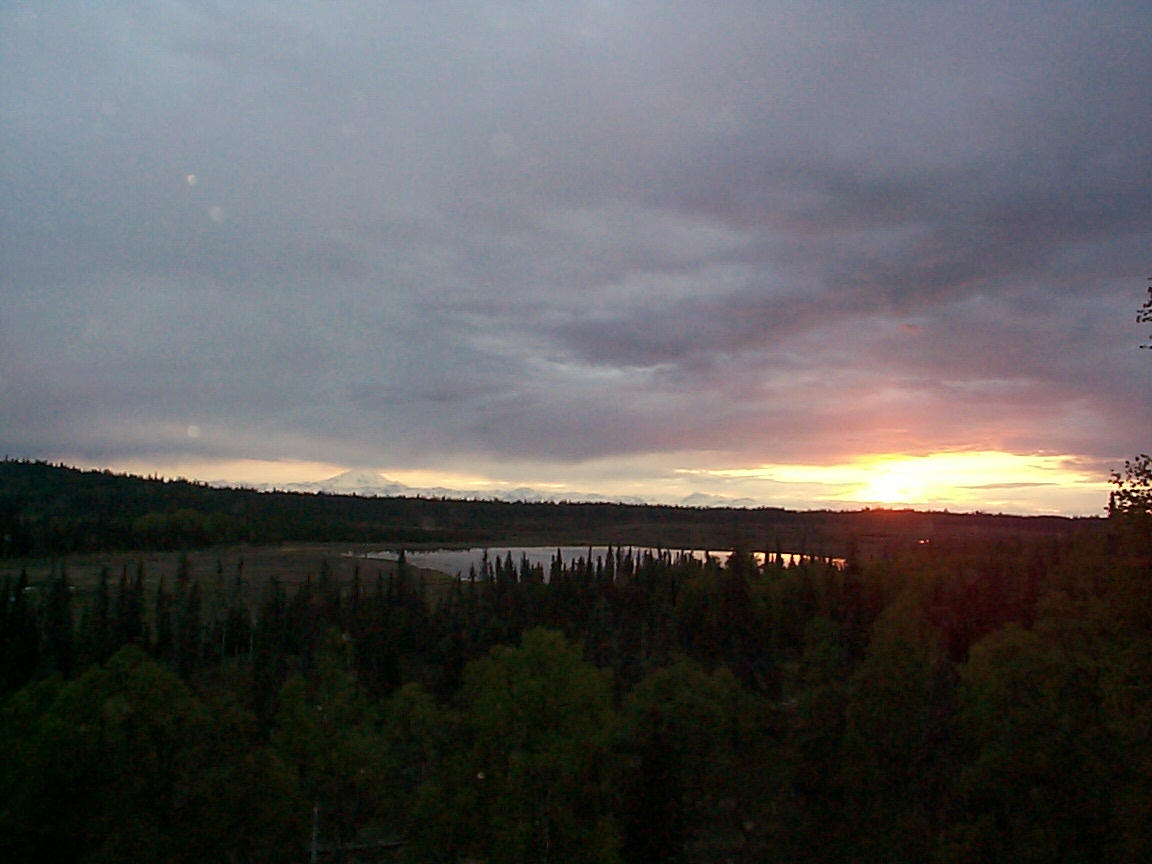 Thanks to Rowan & Walker for letting us visit- we love their backyard!