---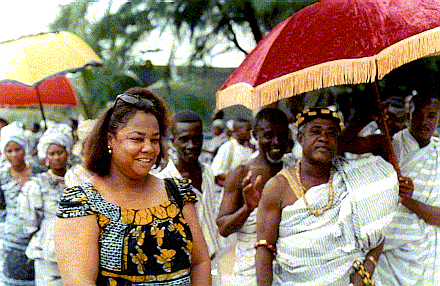 I marvel myself at how my artistic life began as a seven year old girl studying violin in the segregated Richmond (VA) Public School System, bringing me to my current expressive stage in life. It was also at the age of seven that I first started taking photographs with a Kodak Brownie camera given to me by my father. My mother provided the means for my music lessons with David Williams (violin and oboe), Maurice Williams (violin), Joseph Kennedy (violin) and my piano teacher, Odessa Dawson Randolph, sister of composer William Dawson, through 12th grade. My alma mater, Maggie L. Walker High School, had such a fantastic football team that I took up glockenspiel to go on the football trips. I continued to take photographs with my eyes providing my only instruction.
I attended Barnard College, Columbia University in New York City where I majored in music history and theory. During this time I was introduced to the discipline of ethnomusicology, performing music and dance of the Ewe people of Ghana with Nicholas England and the Ladzepko Brothers (Seth and Alfred).
Continuing my studies, I attended U.C.L.A. and learned about Akan music traditions with master drummer Kwasi Badu. Having received my master's degree in African Area Studies with emphasis in ethnomusicology, I returned to the East Coast to my first teaching job at Howard University.
Time passed and I became involved with audio production in the late 1970s as a means of broadcasting world music to a then new audience in the United States. I received grants from National Public Radio's Satellite Program Development Fund and the National Endowment for the Arts for radio documentaries on Juju music giant King Sunny Ade of Nigeria and the late, legendary Franco and the T.P.O.K. Jazz from the country then known as Zaire.
Festival production gradually became a big part of my creative life through the Smithsonian Institution's Festival of American Folklife (FAF) and the National Black Arts Festival (NBAF) in Atlanta. A collaboration was struck with SONY Records and Folkways to record the "Musics of Struggle" program I curated for the FAF in 1988, resulting in a Grammy nomination. NBAF first contracted me as a folk arts curator in 1992, and programs have been international in scope up to my last effort in 1998 which featured "the Godfather of Rap", Gil Scott Heron; Nyabinghi Reggae specialist Ras Michael and the Sons of Negus; Ghanaian master drummer Okyrema Asante; "Original P", progenitors of Parliament Funkadelic, and much more.
Service to the artistic field has included sitting on grants panels for the National Endowment for the Arts, the D. C. Commission on the Arts and Humanities, the Southern Arts Federation and Charlotte's Arts and Science Council. The NEA Folk and Traditional Arts program calls upon me from time to time to do site visit evaluations.
I moved from Washington, DC to Charlotte, North Carolina in 1991 to become the first program director of the Afro-American Cultural Center. Travel from Charlotte to Kumasi, Ghana in 1995 with a delegation led by Congressman Mel Watt and Mayor Richard Vinroot to ratify the Sister City agreement provided the opportunity for the "Asanteman Gallery" photographs. Some of these images were featured in a touring exhibition, "Evidence of a Culture: Breaking the Silence" sponsored by the Afro-American Cultural Center. My work has also been shown by the Craven County Arts Council, the Winston-Salem Arts Council, and Central Piedmont Community College (CPCC).
The realms of learning are limitless, and I took photography classes two years ago (darkroom techniques, portraiture, photography for advertising) at CPCC with an "Emerging Artist" grant from the Arts and Science Council. Thanks to the Open Studio program, new doors are opening for me as my art meets the cutting edge technology of the world wide web.
---
E-mail me