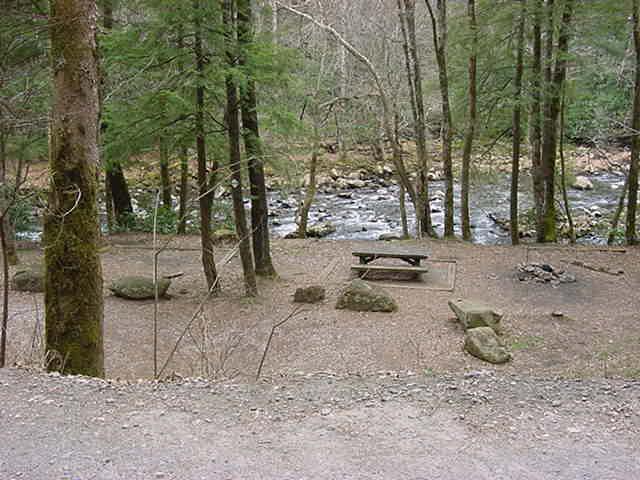 The Santeetlah Creek Area contains many camp sites maintained by the U.S. Forest Service. Most are within a few feet of the creek. This is an area of National Forest that joins the Joyce Kilmer Wilderness. Seasonal hunting, fishing, along with annual hiking and camping are the primary uses for this area.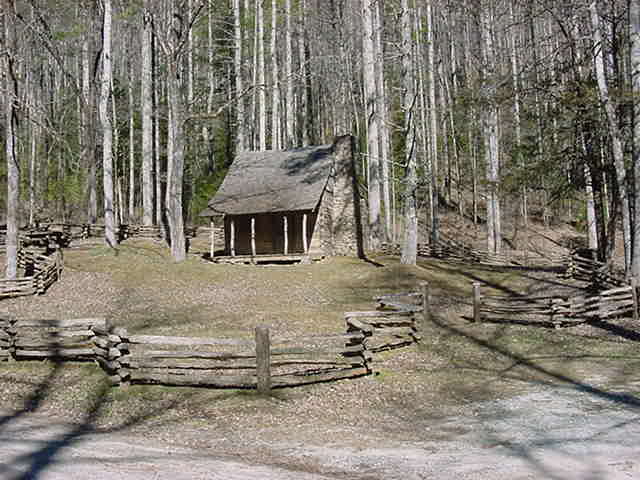 The Stewart Cabin is located about 3½ miles from the turn off from Joyce Kilmer Road. There are picnic tables and a toilet facility at this location. Santeetlah Creek is just across the road from the cabin.
(Reservations required)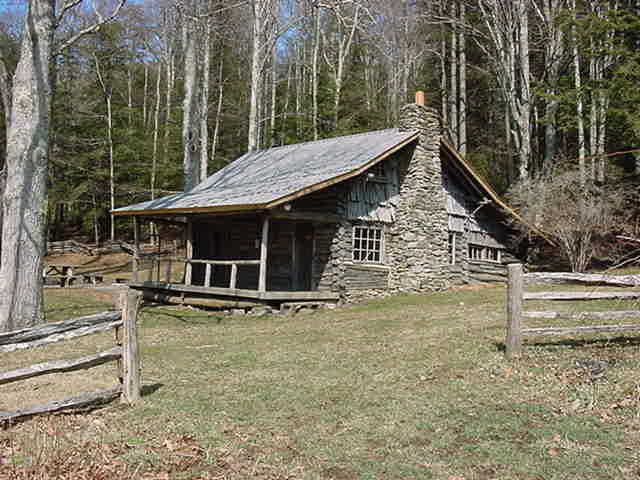 The Swan Cabin is located about 11 miles from the Joyce Kilmer Road turn off. Read below for details on rental use of the cabin and directions from Ranger District Headquarters.
Swan Cabin (Reservations required)
History, General Description and Features: The Swan Family, for whom the cabin and meadows are named, migrated to the Unicoi Mountains in 1890 from Pennsylvania. John Swan obtained title to three 100-acre tracts of land and he, his wife, and eight children settled in to the vigorous life that faced the mountain pioneers of that era. Mrs. Roscoe (Harriet Swan) Ledgerwood, one of John Swan's daughters, who passed away in 1970 at the age of 89, had earlier commented about packhorses carrying in the family belongings - corn shuck mattresses, a few chairs, cooking pots, a stove and a few other necessities.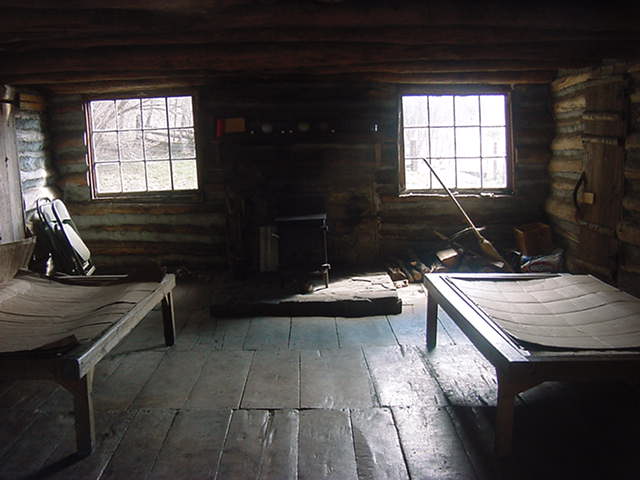 Through the years, various parcels of the original tract have been deeded to Swan heirs or sold. Swan Cabin, as it exists today, was built by Frank Swan in 1931 and was moved to its present location in later years. The cabin is a one and a half story log structure, consisting of three rooms on the lower level and a loft on the upper level. Heating is provided by a Fisher cast iron wood burning stove. Sleeping facilities consist of nine rope beds (three double bunk frames, two single bed frames, and one double bed frame) which accommodate sleeping bags. Other facilities are limited to a pit toilet adjacent to the cabin; a spring provides a water source within a ¼ mile hike. (The quality of the water is questionable and must be boiled or treated.) A picnic table and a fire ring are located adjacent to the cabin. The cabin is located in a primitive area without electricity or running water.
Rental Policy: Swan Cabin is available to the public on a first come, first served basis. We start making reservations the first day we work of the calendar year. These reservations must be made through Reserve America by telephone at 877-444-6777 or www.ReserveUSA.com. Stay is limited to 7 nights per reservation, 2 separate reservations per year and no consecutive weekends allowed. Also, only one holiday reservation is allowed. The charge is $25.00 per night and must be paid in full within 14 days of making the reservation. This charge is non-refundable and may not be moved to another reservation. No exceptions. If after paying for your reservation you must cancel for any reason you forfeit your entire fee. (This is to reduce days reserved and not used; and to allow more individuals the opportunity to use this facility.) Ten people is the maximum number of people allowed to stay at the cabin.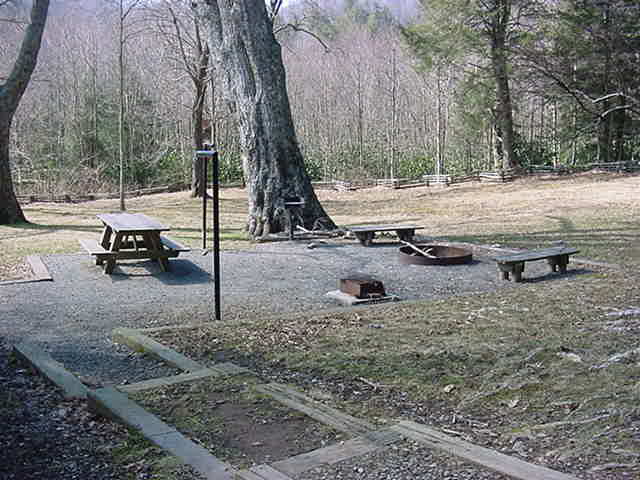 The key for the cabin must be picked up at the Cheoah Ranger Office between 8:00 a.m. and 4:30 p.m. We are open on Saturday during the summer for your convenience.
Fire ring, grill, and picnic table next to cabin.
Directions: From the U.S. Forest Service Cheoah District Ranger Headquarters continue on Highway 143 West for approximately 10 miles to Santeetlah Gap. At this point turn right onto Joyce Kilmer Road. Continue about 25 feet and turn left onto Forest Service Road 81. Continue on this gravel road approximately 8 miles. Turn right onto Forest Service Road 81-F for Wolf Laurel and continue for 2.7 miles. Swan Cabin is on your left off of FS Road 81-F. If you miss the cabin FS Road 81-F dead ends at the Wolf Laurel trail head about 2 miles past the cabin.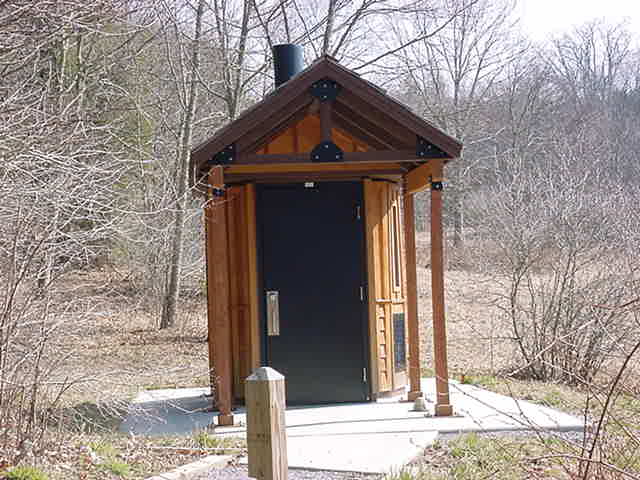 And of course, the most modern toilet facilities.
Reservations: Reserve America 877-444-6777 or www.ReserveUSA.com
General information:
U.S. Forest Service
Cheoah Ranger District Headquarters
Route 1 Box 16-A
Massey Branch Road
Robbinsville, NC 28771
828-479-6431 FAX 828-479-6784