Independence Party Forming In North Carolina
1980 Presidential Candidate John Anderson To Keynote First State Convention

By Miles Tager

Anyone who thought Jesse Ventura was just a single ghost in the machine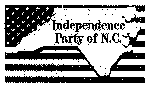 won't have to wait until the next presidential election to see that politics as usual in America may have changed forever.

Ventura and former Republican Senator Jeffords of Vermont are mavericks who have made waves in recent times, but twenty years ago another former Republican Congressman declared himself an Independent candidate for president and took home six million votes.

Now that candidate, John Anderson of Illinois, will keynote the first Independence Party convention ever held in North Carolina.

Anderson, 77, currently serves as President of the Center for Voting and Democracy in Washington, D.C. and also serves as President of the World Federalist Association.

The party of Ventura describes itself as "fiscally responsible and socially inclusive," and promotes a platform advocating campaign finance reform, limiting legislation to one subject per bill, restructering education, term limits for state legislators and members of congress, reducing the national debt, reforming the Electoral College, and universal health care.

While the party tries to gather one hundred thousand signatures (sixty thousand are required to be registered in the state), "we are also looking for candidates," according to Chair Andy Nillson.

Candidates the Independence Party hopes to run in 2002 include for U.S. Senate, U.S. Congress, state legislators, judges, sheriffs, Clerks of Court, County Commissioners, School Board, and Town Council.

No county party organizations have yet been set up, Nillson said, but will be following the party convention in June.

Petitions will be circulated statewide to get signatures for the party to be on the 2002 ballot, Nillson said.

Nillson said the success of Ventura, and efforts to increase visibility nationwide, are based on "concrete steps towards giving the government back to the people."

Toward that end, the first plank on the platform would reduce the political contribution limit from $4,000 to $500.

Nillson cites last election data which shows that approximately 200 families funded three-quarters of the campaign costs of both major candidates for Governor in North Carolina, and that candidates with the most money win elections 80% of the time in the state.

Other speakers at the convention include Dr. Robinson Everett of Duke University and Chris Heagarty, Director of the North Carolina Center for Voter Education.

The convention will be held Saturday, June 9 in Raleigh; registration can be by mail or from 8:00-10:00 a.m. Saturday morning.

Pre-registration can be made to the Independence Party of North Carolina; P.O. box 20504, Winston-Salem, N.C. 27120.

The toll-free number is 1-888-925-IPNC, or go to http://www.mountaintimes.com/mtweekly/05-31-2001/www.ncindependenceparty.org.