Home • Accommodations • Wilderness Sports • Reservations • Directions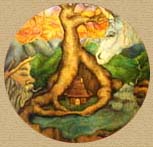 Reservations are confirmed with a 50% deposit by credit card or personal check. An information packet will be mailed to you once the reservation is confirmed and will include directions, specifics about your cabin, things to do in the area and 2 copies of the rental agreement / confirmation. Final payment is due two weeks prior to check-in along with one copy of the signed rental agreement. A damage / security deposit in the form of a credit card authorization will also be required for all rental units.
Deposits for confirmed reservations will be refunded with 60 days notice of change or cancellation minus a 15% service charge. Cancellations made with 30 to 59 days notice will receive a rain check for the deposit amount minus 15% good for the calendar year. Sorry, but no refunds or rain checks will be given with less than 30 days notice. We suggest that you talk to your travel agent about the purchase of vacation insurance as protection against last minute delays and emergencies.
All listed prices do not include taxes (10% in NC) and a cleaning fee.
High season rates apply from Memorial Day through Labor Day, all holidays, and weekends in May, September and October. There is a two-night minimum stay for all cabins except holidays which may be longer. During the summer season all cabins are rented by the week only from Saturday to Saturday unless otherwise noted.
Pets are not permitted except for the Queens Lake Cabin. All cabins are Non-Smoking. All rental fees are based on the maximum number of guests noted with each cabin. Extra guests may be registered with prior approval for an additional fee.
Check-in time is 3:00 pm / check-out time is between 9 & 11 a.m. depending on season.